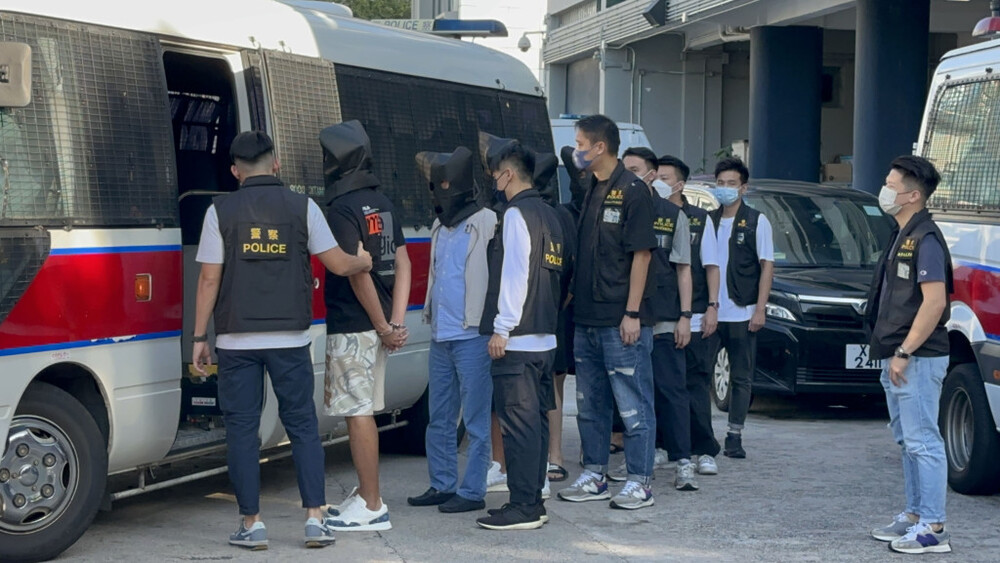 Police arrest 60 gangsters, including a 16-year-old boy
Police announced Monday to arrest of 60 gang members involved in multiple assault crimes under a series of operations across the city.
The 60 arrestees aged between 16 to 63, including 59 men and one woman, were now in custody for investigation.

They were believed to engage in two cases of assault, one case of conspiracy to wound, and one case of brawling.

One case of assault happened on October 8 in Yuen Long On Ning Road, three men aged between 17 to 22 were stabbed by a gang when dining. Another assault case occurred on November 6, a 37-year-old man was stabbed five times when travelling along Tai Tong Road in Yuen Long.

Besides, part of the arrestees was arrested during a brawl in Yuen Long Sai Yu Street on October 9, and the rest were believed to be involved in planning assaults.

The arrestees are members of two major local gangs, said the police of New Territories' Regional Anti-triad Unit, between which disputes broke over illegal profits.