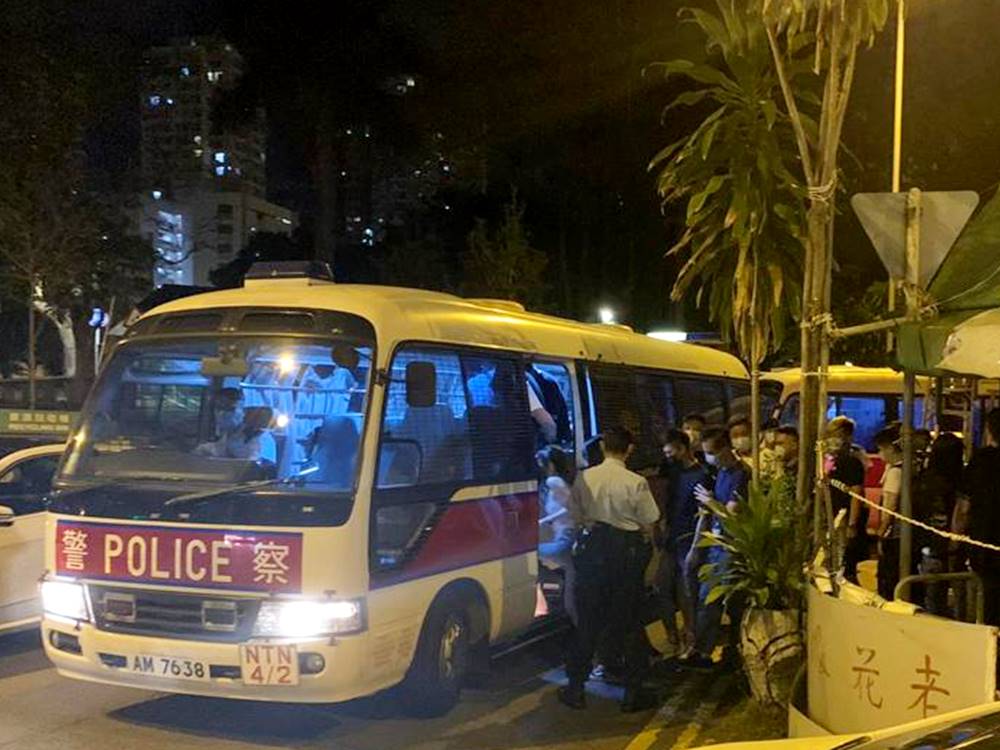 Police arrest 48 during raid on unlicensed Tai Po bar
Police have arrested 48 people with the seizure of around HK$20,000 worth of liquor and hi-fi equipment in a raid on a Tai Po bar.
Police officers of the Tai Po district, along with the police tactical unit swung into action in the early hours on Saturday, raided a 700-square-foot flat on Kwong Fuk Road.

Police arrested 48 people – 41 men and seven women – on the premises.

Of the suspects, a 31-year-old woman, believed to have been in charge of the venue, was held on suspicion for unlicensed possession of alcoholic drinks for sale, unlicensed sale of alcoholic drinks, and violating pandemic-related social-distancing rules over bar operations.

The other 27 were arrested on suspicion of drinking in an establishment without a liquor license and fined HK$5,000 each for violating social-distancing rules.

Inside the bar, officers seized 400 bottles of liquor and hi-fi equipment worth around HK$20,000.

In Hong Kong, selling liquor without a license carries a maximum penalty of two years in jail and a HK$1 million fine. Drinking alcohol in an establishment without a liquor license is punishable by a fine of up to HK$2,000.