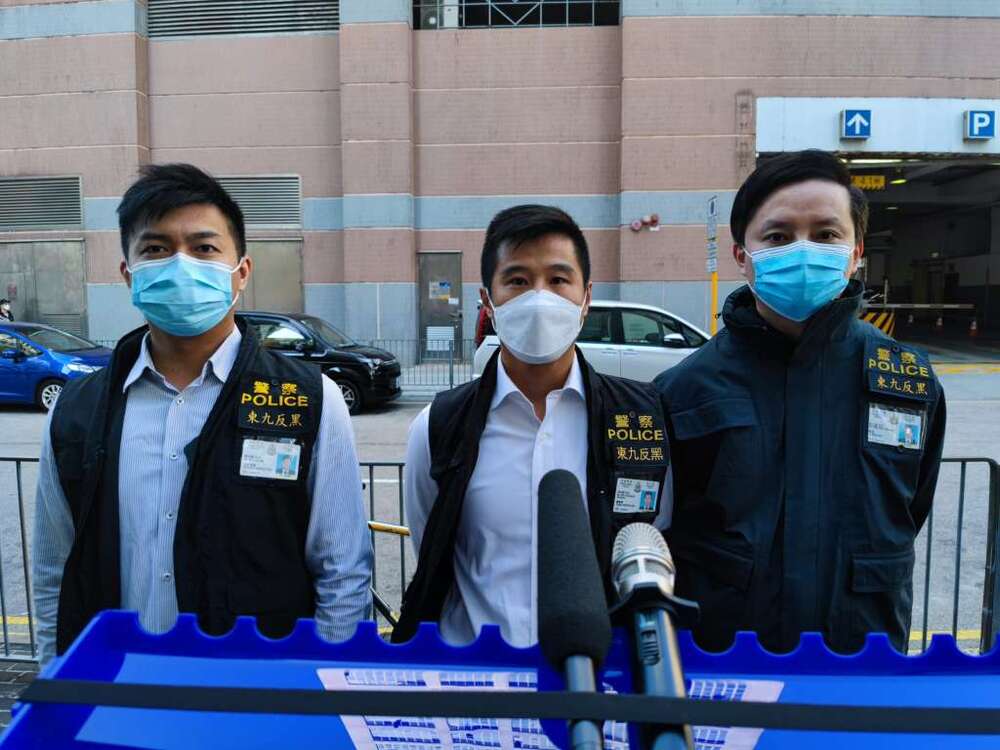 Police arrest 11 after 55-year-old man knifed in Ngau Tau Kok
Police arrested 11 persons on Thursday for an attack they plotted where a 55-year-old man was chopped with knives in Ngau Tau Kok after a party in mid-November.
Chief inspector Yau Chung-tai of East Kowloon regional anti-triad unit briefed reporters on Friday afternoon and said the assault occurred at a junction between Lam Hing Street and Wang Hoi Road at 1.30am on November 17.

The 55-year-old victim had just left a party at his friend's home and walking down the street when three men from a private car rushed towards him and attacked him with knives. The victim sustained injuries to his back, hands, and feet and lay sprawled on the ground after the attack.

The three attackers then got back into the car and fled the scene. The incident was then reported to police by passers-by who witnessed the attack.

After intelligence analysis and investigation, police identified the mastermind, key members, and the knife-wielding assailants involved in the attack. Officers on Thursday then arrested 11 men aged 25 to 52 for common assault.

Yau added that most of them were triad members and were remanded for questioning. He said the investigation is still ongoing, and more arrests may be made.

Yau continued that they believed the incident involved personal grudges among the triad members and stressed that they would not tolerate any violent incidents. He also said that police will take resolute actions against illegal acts involving triads.