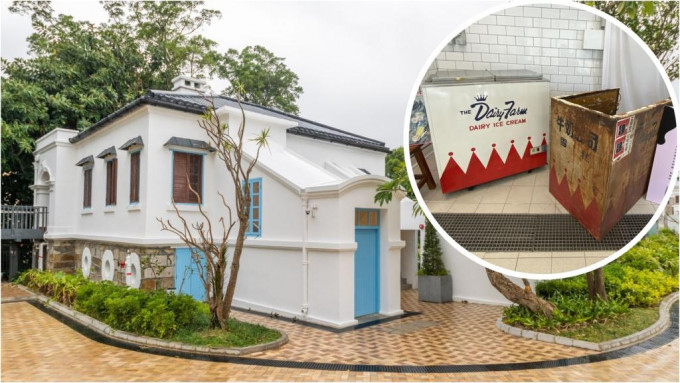 Pok Fu Lam Farm set to open to the public as revitalization is completed
The Pok Fu Lam Farm, formerly the Old Dairy Farm Senior Staff Quarters known as Braemar, will fully open to the public this month after being revitalized through the Batch IV Revitalisation Scheme of the Development Bureau.
Starting Sunday, an exhibition will be held at the Grade I historic buildings, showcasing old pictures and antiques from the 40s, such as old staff cards, old-style milk containers, and ice cream fridges.

Free tours will be available every Friday, Saturday, and Sunday to introduce the architectural characteristics of the farm and the history of the Dairy Farm Corp, while villagers from the nearby Pok Fu Lam Village bring visitors to visit nearby monuments.

During the trial run, Pok Fu Lam Farm Steering Committee member Benjamin Sin Chiu-hang said over 32,000 people had visited the farm. He hoped more citizens would pay their visits when it officially opened.

He also said the farm has managed to achieve a fiscal balance after receiving a government subsidy.

Meanwhile, Secretary for Development Bernadette Linn Hon-ho, told reporters during the opening ceremony that the Revitalization Scheme has been going on for 15 years with a total of 22 revitalization schemes.

She said the government constantly reviews the scheme and removes barriers for new applicants.