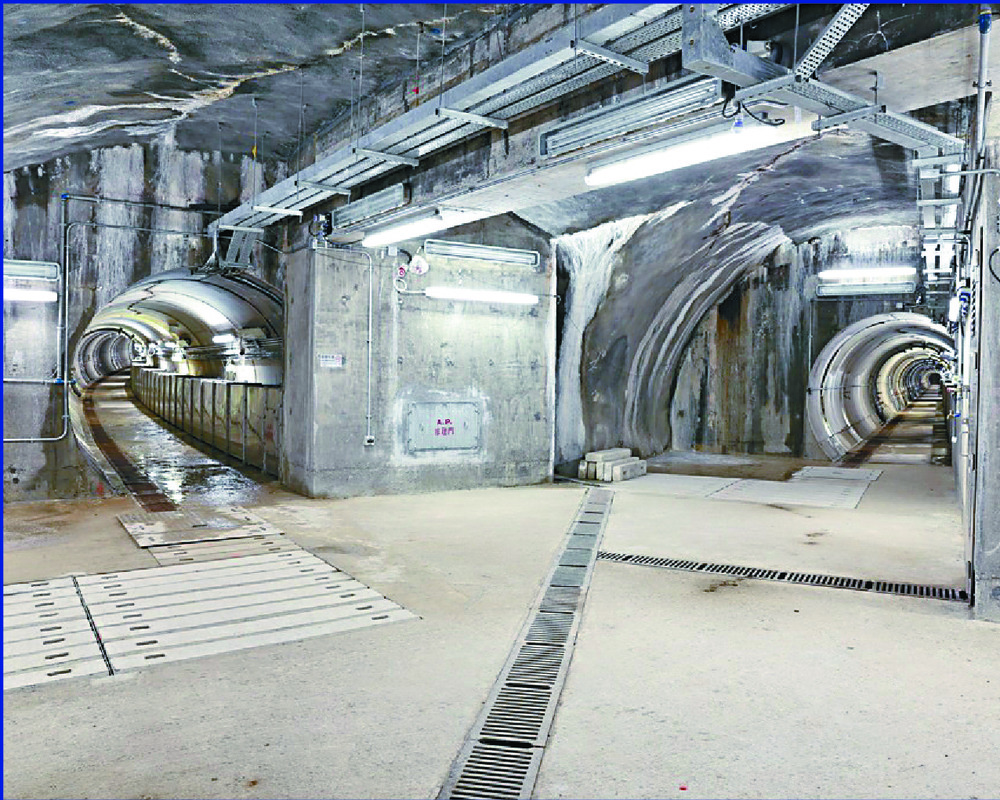 Po Shan tunnel debuts landslide sci-tech chamber
Po Shan Drainage Tunnel has established a landslide sci-tech chamber to educate the public on the importance of slope safety, Secretary for Development Michael Wong blogged yesterday.
A deadly landslide that occurred on Po Shan Road in 1972 took 67 lives, prompting the Geotechnical Engineering Office of the Civil Engineering and Development Department to design an innovative and sustainable groundwater regulation system there to control the groundwater level, entitled the Po Shan Drainage Tunnel.

"Climate change has brought extreme weather to the globe and brought new challenges to landslide prevention. With the sci-tech chamber, I hope that the younger generations can know more about the history of our landslide prevention and be constantly aware of the risk," Wong said.

The Po Shan Drainage Tunnel comprises a pair of drainage tunnels and a network of 172 sub-vertical drains with an automatic real-time groundwater monitoring system.

The monitoring system automatically sends off warning messages to the CEDD office and regulates the groundwater level to increase the stability of the high slope under heavy rain.

To explain its innovative design, a landslide sci-tech chamber with a public guided tour has been established in the tunnel to educate the public on the risk of landslides and the history of landslide prevention.

With interactive STEM education elements and Augmented Reality, the public can learn about the groundwater regulation regime through various galleries in the chamber.

The landslide sci-tech chamber is now open to the public, schools and organizations for guided visits. Applications can be submitted through the Po Shan Drainage Tunnel website.

Wong hopes that the public can learn more about how the government has been tackling the risk of landslides through the robust technology.

He said "the responsibility for the maintenance of slopes and retaining walls also rests on the shoulders of owners in order to prevent landslide accidents."