Education Bureau says teachers employed on non-civil service terms should sign a declaration pledging to uphold Hong Kong's mini-constitution just as government staff do.
Native-speaking English teachers (NETs) and advisers in government schools must declare their allegiance to Hong Kong or they may face dismissal, the Education Bureau has warned.

The bureau on Friday said NETs and advisers employed on non-civil service terms should sign a declaration pledging to uphold the Basic Law, the city's mini-constitution, just as all government staff do.

"The requirement for non-civil service government staff to sign a declaration is an open acknowledgement of the acceptance and a genuine manifestation of the responsibilities of and expectations on them," a bureau spokesman said.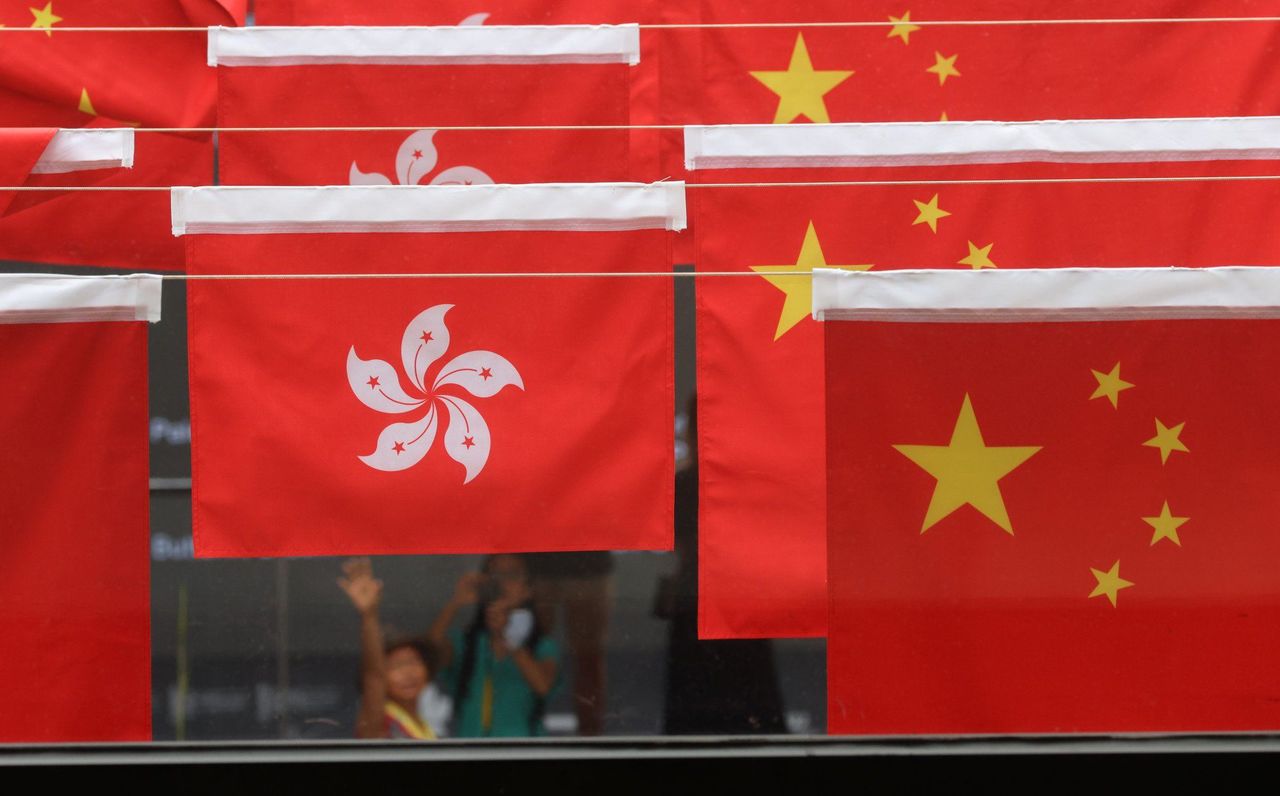 Civil servants must sign a declaration that they will uphold the Basic Law and bear allegiance to Hong Kong.

The spokesman said the requirement would further safeguard and promote the core values that should be upheld by all government employees, and ensure effective governance.

The bureau warned that any "neglect, refusal or failure" to sign and return the declaration would result in it taking action to end the person's employment.

Those whose contracts continued or were starting in the coming school year were told of the requirement on May 31 and to return the signed declaration by June 21, it added.

All civil servants have since October 2020 had to sign a declaration that they will uphold the Basic Law, bear allegiance to the Hong Kong Special Administrative Region, be dedicated to their duties and be responsible to the government.

The requirement was extended to staff on non-civil service terms in May 2021.

Hong Kong Education Workers Union chairman Wong Kin-ho, who had earlier been in touch with a group representing the NETs, said he expected most of the teachers would be willing to sign the declaration.

"The declaration is never their concern as they mainly care about whether their retirement age can be extended," he said.

Separately, the bureau told secondary schools to select teachers with affection for the country, positive values and common sense for the revamped liberal studies subject, after officials found some were "frivolous" or just regurgitating national security material to students to avoid making mistakes.

The bureau also said some reference books for the revamped subject, now called citizenship and social development, should be removed from school libraries, including one that glorified an invasion of China by foreign forces in the early 1900s.

The comments were made during sharing sessions with principals and educators on teaching the subject on Thursday and Friday, after officials observed lessons in schools.

The new subject was launched last September for Form Four students to replace liberal studies, which was introduced in 2009 for senior secondary students with an aim to develop their social awareness and critical thinking skills.

But the bureau announced sweeping changes to the subject after some pro-Beijing heavyweights blamed liberal studies for radicalising young people during the 2019 anti-government protests, arguing some teaching materials were biased.

The new subject has a syllabus focused on national security, identity, lawfulness and patriotism.

It covers three key themes – Hong Kong under "one country, two systems", China's reform and opening-up, and the interconnectedness and interdependence of the contemporary world, which will be taught in Form Four, Five and Six respectively.

Scientia Secondary School principal Wong Ching-yung attended a briefing on Thursday and said it covered four topics including curriculum planning, teachers' performance, manpower deployment and library collections.

"The bureau said we should pay attention to and be cautious about these [four] areas. In case something happens, each level from principal, panel heads and teachers should be all held accountable," he said.

According to Wong and another principal speaking on condition of anonymity, the officials said schools should be careful when selecting teachers to teach the subject.

"Select someone who has affection for the country and positive values, and not being subjective when dealing with social issues," Wong said.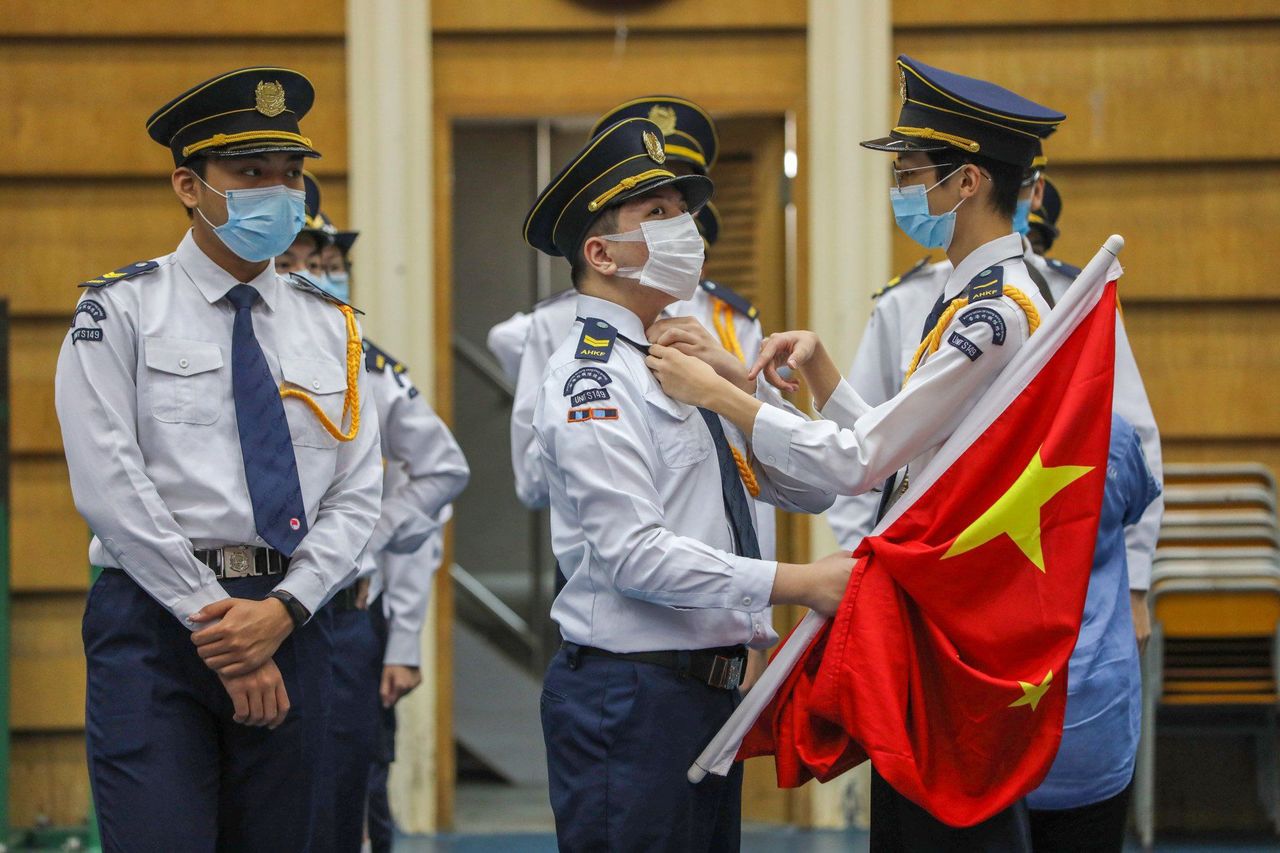 Scientia Secondary School pupils perform a flag-raising ceremony.

According to the other principal, officials said school heads should know who was suitable for the job.

"They said we are their colleagues and should well know their thoughts," he added.

"They also said – I don't know if they were kidding – that the abbreviation of the subject is CS, which also means common sense, so teachers with common sense can also teach CS, not necessarily arts teachers, but science teachers can also do it."

Wong said the officials also listed quotes from teachers whom they found to be bad examples during class inspections, including two who spoke "frivolously".

They quoted one teacher as saying: "Somebody said the national security law was squarely imposed on Hong Kong by the mainland." Another told students: "I can't figure out why these key areas belong to national security."

According to the school heads, the bureau also criticised teachers who resorted to showing videos and regurgitating slides, a move they thought was aimed at avoiding saying anything wrong.

Officials were also critical of a teacher who failed to explain the meaning of the national anthem and flag while telling students to respect them following the enactment of the relevant law.

The officials also said school libraries should avoid stocking some political books, including those that sowed discord between Hongkongers and mainland Chinese people.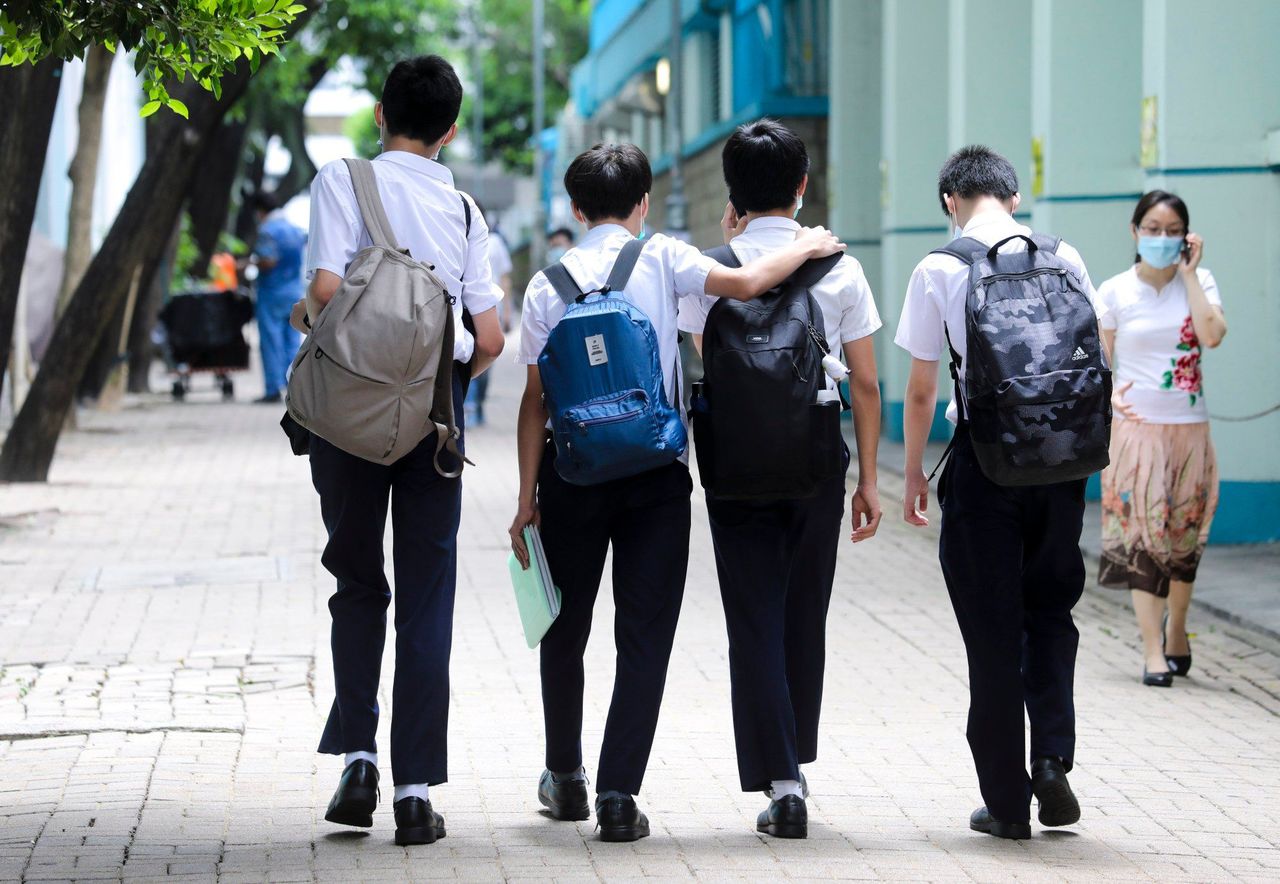 Older pupils now take a citizenship and social development subject.

According to Wong, they also said a book that covered an assault on Beijing in 1900 by troops from eight foreign powers on the grounds of protecting their nationals and missionaries suppressed by China at the time, should also be removed.

According to an attendee at the Friday session for frontline teachers, officials said it was not ideal to see certain books in school libraries, including those that suggested widespread use of torture in China or hegemony of the country.

A bureau spokeswoman said it had always been the responsibility of school management to select suitable and qualified teachers for any subject.

She said the goal of the sessions was to let school administrators monitor the learning and teaching quality of the subject and the examples were cited to make it easier for them to grasp, reflect on and improve.

"It does not mean schools generally have the relevant situations [mentioned]," she said.