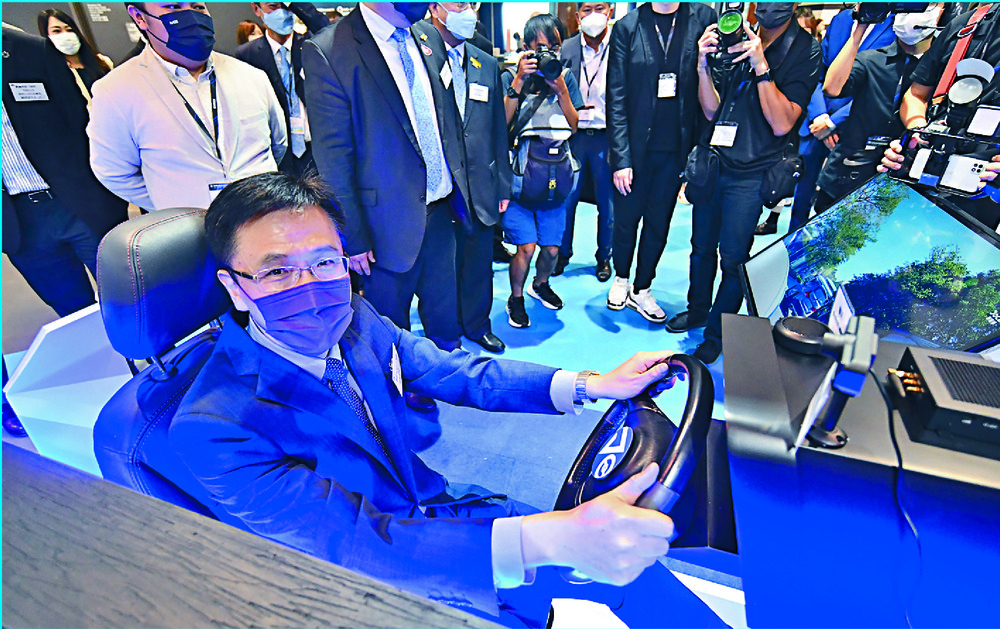 Playing catch-up in fight for global tech hub status
The next few years are Hong Kong's last chance to become a global innovation and technology hub, says the Secretary for Innovation, Technology and Industry, Sun Dong, calling it an uphill battle.
Speaking on a radio program yesterday, the IT secretary noted that the city had been lagging behind, citing previous budgets that allocated HK$150 billion to infrastructure projects instead of frontline technology research.

His remarks came as Chief Executive John Lee Ka-chiu's policy address last week said that the government aims to attract 100 high-potential I&T enterprises to set up operations in Hong Kong in the next five years, 20 of which must be industry leaders.

"We have been in touch with some enterprises which have been receptive toward the government's proposals for them to move to Hong Kong," said Sun, adding that he hopes the companies will be able to start operations in two to three years.

But he identified the main challenge as how authorities would allocate sites for the companies.

He said that while the manufacturing industry is a key indicator of a region's technological development, manufacturing accounts for only about one percent of Hong Kong's gross domestic product.

"I hope that figure will be in double digits 10 years into the future," he said.

Authorities also aim to increase the number of funded smart production lines in the city from about 30 at present to more than 130 in five years. Up to 10 smart production lines from each company will be eligible to receive subsidies of up to HK$150 million, Sun said.

The government also announced a plan to launch a HK$10 billion fund for no less than 100 university research teams that could become start-ups.

Sun said the projects will depend on the team's commercial experience, market value and ability to attract funds.