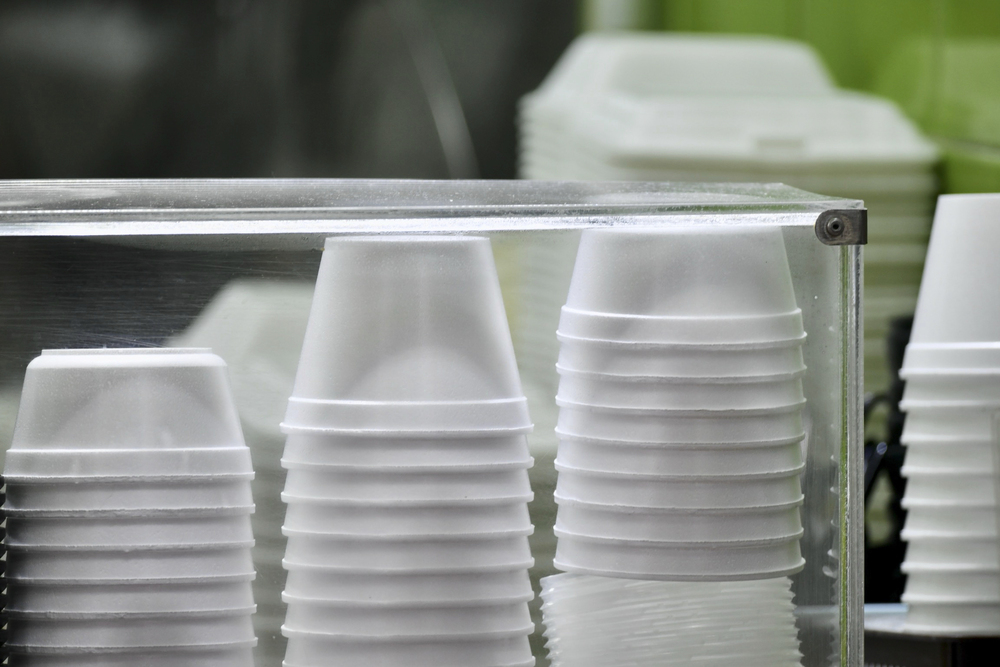 Plastic tableware ban served up sooner
Restaurants will stop providing disposable plastic utensils during the last three months of next year - more than 12 months before the planned start date in 2025.
The scheme will be implemented in two phases, with restaurants in the first banned from providing plastic chopsticks, forks, knives, spoons, straws and plates to diners and for takeaway meals.

On plastic cups, restaurants will not be allowed to provide any to dine-in customers, but a total ban will only be implemented in 2025 when the second stage begins.

Authorities will make reference to existing legislation and establish a fixed penalty system whereby enforcement officers can fine a person in charge of a restaurant HK$2,000 for a violation.

The original plan to rid eateries of plastic in 2025 was moved up through the urging of some green groups.

In a paper submitted to the Legislative Council yesterday, the Environment and Ecology Bureau said the aim is to start the first phase as early as the fourth quarter of 2023, or six months after the expected passage of the amended Product Eco-Responsibility Ordinance.

"We notice that at present most suppliers in the market are already able to provide non-plastic alternatives, such as paper and soft wood, to disposable plastic straws, stirrers, cutlery and plates," the bureau remarked. "Their prices are generally comparable to the corresponding plastic ones."

The scheme will not regulate pre-packaged food or beverages, such as plastic drinking straws that come with paper-packed beverage containers.

And exemptions are available for people who have a medical need for using disposable plastic drinking straws.

Disposable plastic tableware used in certain premises for medical or security reasons, such as hospital wards and correctional facilities, will also be exempted.

Catering veteran Simon Wong Ka-wo said although the scheme will be implemented ahead of schedule that there will be little impact on restaurants. And some restaurants had already started to use non-plastic tableware, he noted.

"But the substitutes made of other materials are still more costly and may increase the burden of catering, especially for small and medium-sized restaurants, which they may pass on to customers," Wong added.

He hopes, therefore, that an environmental subsidy can be provided by authorities.

Green Earth senior project officer Edmond Lau Siu-long also suggested the scheme should cover food delivery platforms, and there should be a clear goal and timeline on banning disposable plastic tableware.

Lau also said authorities should assist with the provision of more reusable tableware or other reduction options or it will become an encouragement for catering operations to switch to disposable tableware made of other materials.

That would "turn into another disposable utensils problem," he warned.

Foodpanda partnered with the World Wide Fund for Nature to launch the first reusable tableware recycling pilot project in Hong Kong on October 3. That is intended to encourage the catering sector to promote the development of reusable tableware and recycling habits from all walks of life.

Meanwhile, a bill for raising the plastic bag levy from 50 HK cents to HK$1 will be discussed in a Legislative Council meeting today.

But legislator Tony Tse Wai-chuen, who represents the architectural, surveying, planning and landscape sector, will seek to increase the levy to HK$2.

And the Environment and Ecology Bureau proposes to lift the exemption arrangement on plastic bags used to contain frozen or chilled food and drinks as well as on non-airtight packaged food.

But plastic bags for food takeaway would still be exempted, working on a principle of one free plastic bag per order."

The administration also plans to extend the Producer Responsibility Scheme on waste electrical and electronic equipment to include dryers and dehumidifiers, with a recycling levy of HK$125 per item. That would be the same as for washing machines and air conditioners.