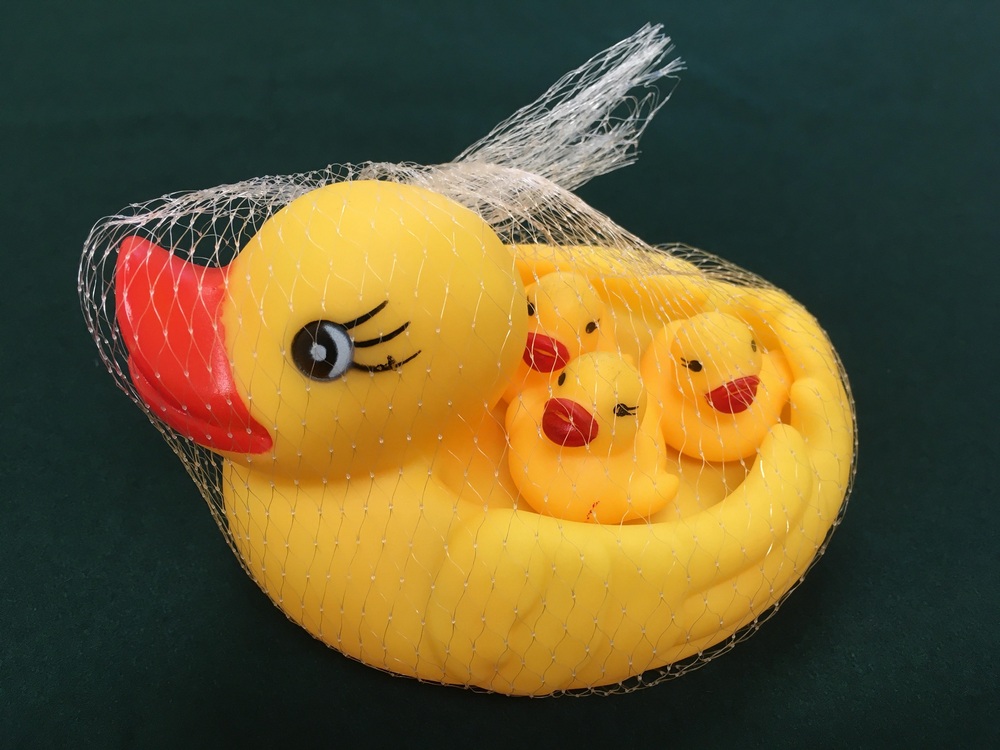 Plastic duck toy set seized over risks of suffocation
A model of unsafe plastic duck toy set, made up of one big duck and three small ducks, has been seized by customs after test results indicated that it could pose suffocation risks to children.
Customs seized 680 unsafe plastic duck toy sets from a warehouse and four branches of a department store chain.

A Customs spokesman said they have earlier conducted a test-buy operation on various models of children's toys from retailers in different districts for safety testing, with test results revealed that one model of plastic duck toy set had detachable small parts in the big duck, while the three small ducks could also be swallowed by children and posed a risk of suffocation.

Results from the government laboratory also revealed the Class 1 and Class 2 phthalates contained in the toy set reached 24 percent and 4.1 percent of the total weight of the plasticized materials respectively, exceeding the limit of 0.1 percent stipulated in the TCPSO and its subsidiary legislation.

Customs officers later conducted spot checks and inspections in various districts and have found no such toy set for sale so far.

Under the Toys and Children's Products Safety Ordinance, it is an offense to supply, manufacture or import unsafe toys or children's products, customs said.