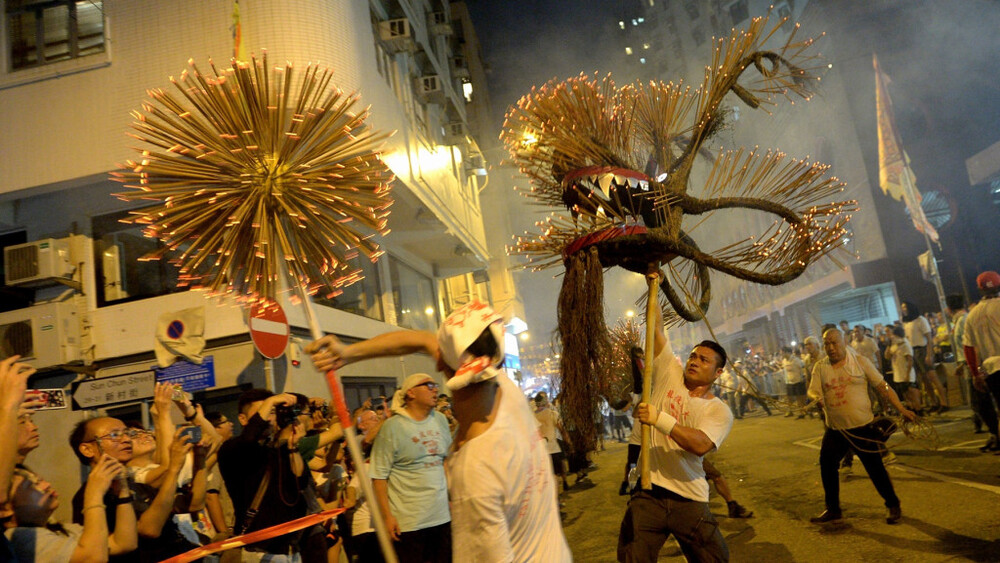 Plans for Fire Dragon Dance shut down despite preparations almost complete
The government shut down the Fire Dragon Dance, a traditional Mid-Autumn custom featured in Tai Hang and Pok Fu Lam, due to the ongoing Covid-19 pandemic.
Authorities specified that the dance involved a large gathering of people, meaning that application for an exemption for the event was not even possible.

Chan Tak-fai, the chief organiser of the dance in Tai Hang, stated Tuesday that the authorities are not willing to discuss with them despite suggesting countermeasures.

The proposed countermeasures include collecting tickets from participants before they entered the designated areas, and ensuring that visitors had to scan LeaveHomeSafe QR codes.

Chan further expressed that preparations are nearing completion. The entire dragon has been constructed, and adequate amounts of incense sticks have also been collected.

Tai Hang citizens have protested against the authorities' handling, emphasising that the dance was originally created to drive away plagues and sickness. With the semi-ironic twist that the dance was not allowed in a pandemic, citizens expressed that they were disappointed.

Alun Siu, director of the Pok Fu Lam Fire Dragon Dance, said that he had not received any official notice from the government regarding the cancellation of the dance. He will be discussing the issue of backup plans with relevant authorities later.

Siu emphasised that putting the village in lockdown for the dance would be difficult as public areas are in it.