First phase of quarantine-free travel across border begins on Sunday with booking system for new 50,000-person daily quota at certain control points.
Hong Kong unveiled a detailed plan on Thursday to gradually reopen its border with mainland China, mapping its exit from three years of tough restrictions that have dealt a severe blow to the city's tourism and businesses.

The government said the initial phase of quarantine-free travel would begin on Sunday, and here the Post breaks down the essential information you need to know before travelling.


1. Will there still be a quota?
Yes. To begin, the government will allow 50,000 Hong Kong travellers – residents and those with overseas passports – to cross into the mainland every day through land crossings.
The administration estimated a separate 10,000 people would head north every day using bridge, ferry or air routes.
Another 60,000 will be permitted to travel from the mainland to Hong Kong, meaning the total daily traffic could reach 120,000.
But these quotas do not apply to travellers simply making the return journey, so if you are a Hong Kong resident returning from the mainland, you will not take up a spot from the mainland quota, and vice versa.
2. Which border checkpoints will open?
A total of seven checkpoints will be operating during the first phase. They include three land borders at Lok Ma Chau spur line, Shenzhen Bay and Man Kam To, which will be subject to a daily quota of 35,000, 10,000 and 5,000 respectively each way.
The other four are at the Hong Kong International Airport, China Ferry Terminal in Tsim Sha Tsui, Macau Ferry Terminal in Sheung Wan and the Hong Kong-Zhuhai-Macau Bridge.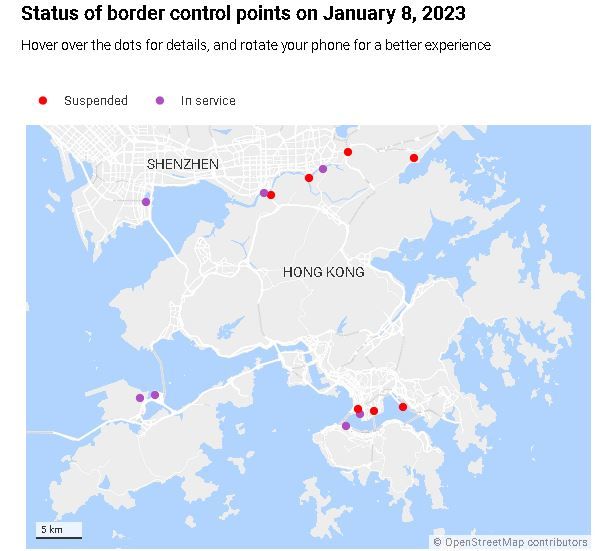 An estimated 10,000 residents are expected to travel to the mainland using those four routes, and while the figure is not a hard quota, the number of passenger flights and ferries that can be arranged is expected to be limited at first.
Likewise, mainland residents will be given the same number of places to enter the city through the seven checkpoints.
But the high-speed rail that runs from West Kowloon Station to the mainland will not be up and running until January 15 at the earliest, when the second phase is expected to begin. At that point, another two checkpoints, at Lok Ma Chau and Heung Yuen Wai, are expected to open.
3. How do you secure a quota spot?

Both the Hong Kong and Shenzhen governments will each launch an online booking system on Thursday. Hongkongers heading north will need to register with the local government on a first-come, first-served basis, while mainlanders heading to the city are required to secure a slot via the Shenzhen system.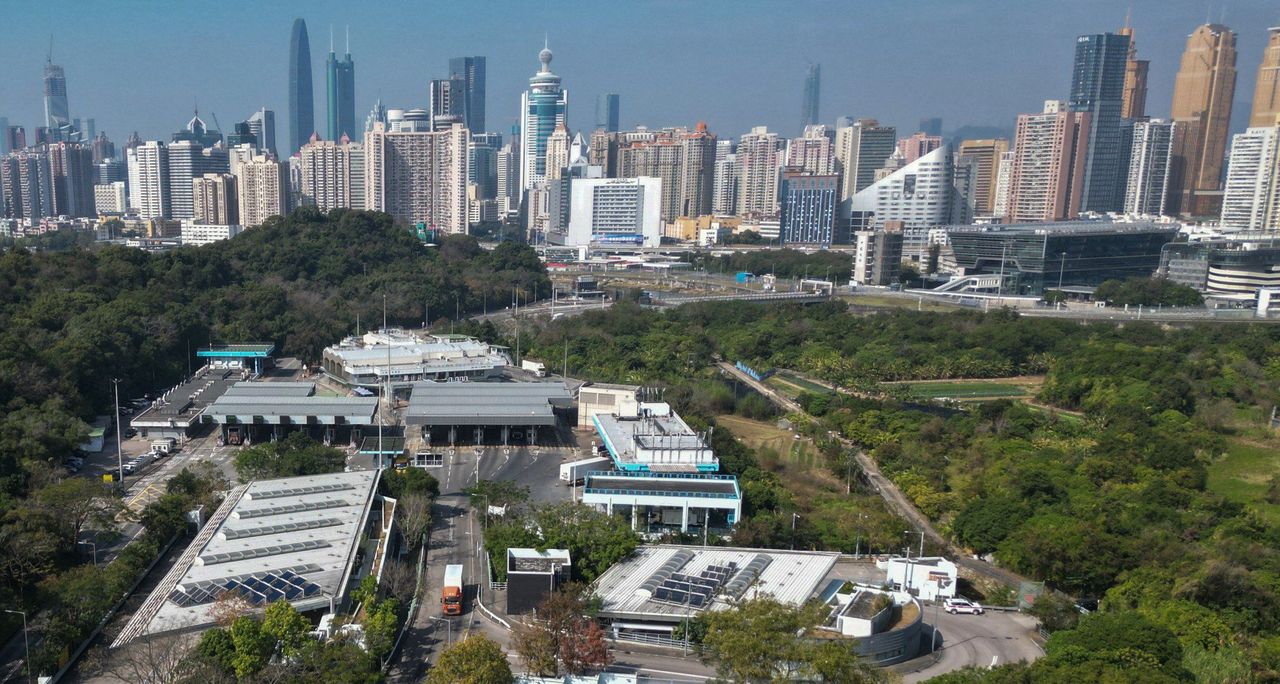 Man Kam To control point is included in the new quota system.

Each applicant can make a booking for a maximum of three companions via the Hong Kong system. Slots eight weeks away will be up for grabs.

Again, you are only required to book if you are travelling out of your place of domicile into either Hong Kong or the mainland. Booking is not required if you are simply returning home.


4. What else do you have to do before crossing the border?

For travellers from both sides, they will have to obtain a negative polymerase chain reaction test result within 48 hours before departure and register it online.

Hong Kong has 85 testing centres and stations across the city to provide tests at HK$150.


5. What if you fall ill during your trip?

Quarantine is no longer required for those entering the mainland, nor will there be any on-arrival Covid-19 tests. But if you declare or display symptoms – such as fever – at the border, you will be required to take an on-site RAT. If you test positive, you can still enter the mainland and may be required to isolate.

For travellers who contract Covid-19 upon arrival in Hong Kong, they can seek treatments at private hospitals – which have stocked up on the two oral Covid drugs, Paxlovid and Molnupiravir – at their own cost.

If they go to the public hospitals, they will have to pay the full fee.



6. When is the full opening?

Chief Executive John Lee Ka-chiu has yet to give a straight answer, saying it depends on the situation after the first phase and discussions with authorities in Shenzhen and Guangdong province. But he has not ruled out increasing the daily quota even within the next two months.