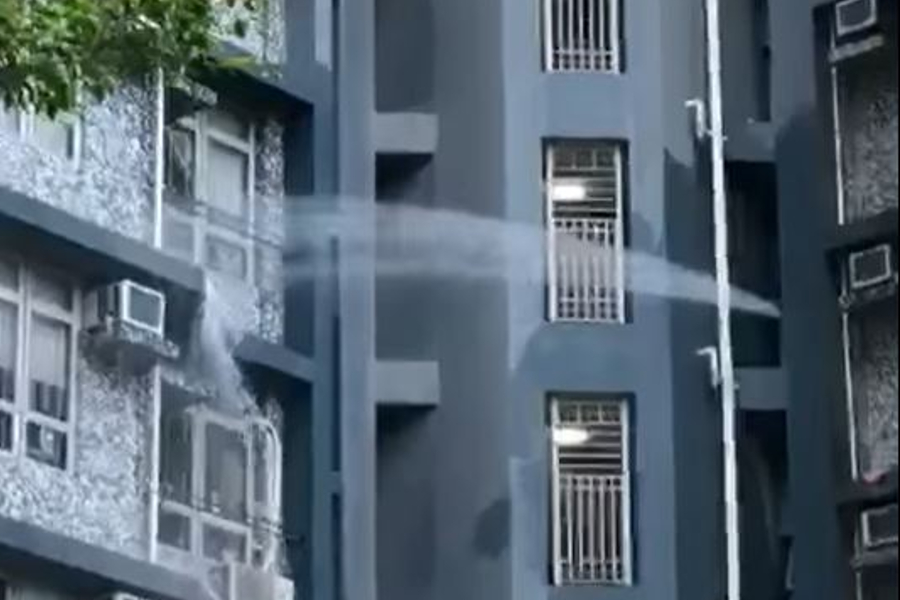 Pipe burst sees jet of water shooting neighbor's flat at Kwai Chung Estate
A water pipe malfunction near a lower level of Tsz Kwai House at Kwai Chung Estate caused a leak that sprayed water in a stream towards the air conditioner of an adjacent unit on Sunday.
The water switch was turned off by relevant maintenance staff, but not before the adjacent unit's air conditioner was rendered inoperable.

Videos of the waterworks were circulated on the internet, and netizens joked that the malfunction was a "cleaning service".

Others said that the adjacent unit's windows were being tested for leakages.