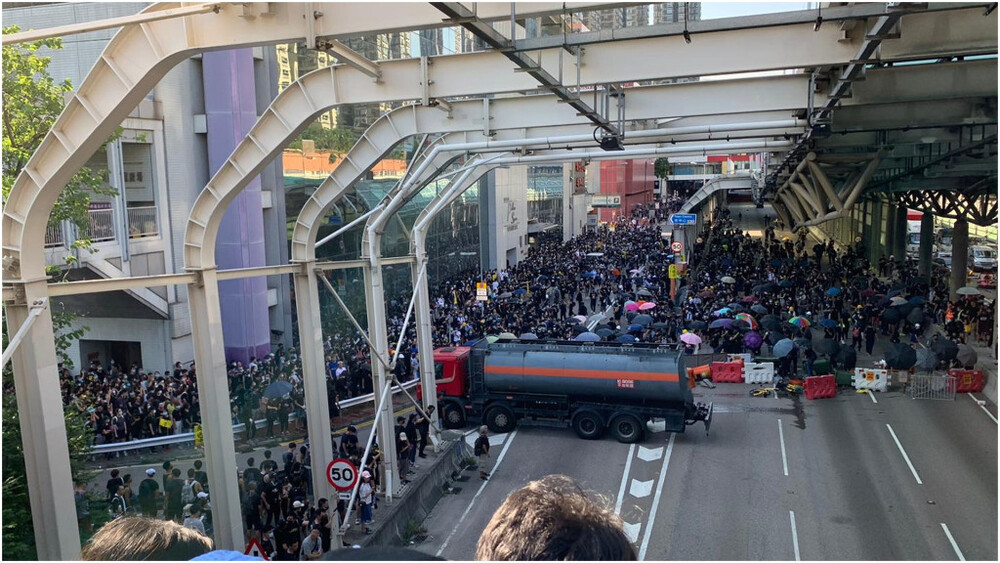 Photographer jailed 8 months over unlawful detention in Tuen Mun in 2019
A Hong Kong court on Monday jailed a 25-year-old photographer for eight months over the unlawful detention of a man who drove into roadblocks set up by protestors in Tuen Mun during the 2019 social unrest.
The defendant Wong Wai-ho pleaded guilty to his charge at the District Court today.

The incident that happened in August 2019 saw protestors setting up roadblocks on Tuen Mun Road near Metropolis Plaza. The court heard the man was detained and assaulted by around 20 protestors at the scene after he lost control of his motorcycle and crashed into one of the roadblocks.

The court heard Wong had used zip ties to tie up the man's legs and detained the man for up to 22 minutes.

In sentencing, district judge Clement Lee Hing-nin said Wong should be thankful for only being charged with unlawful detention but not rioting, as he had stayed at a scene of conflict by then and is at risk of being considered as taking part in a riot.

Citing numerous rulings on similar cases, the judge set 12 months as the starting point of jail sentences. The jail time was reduced by one-third due to Wong's guilty plea.