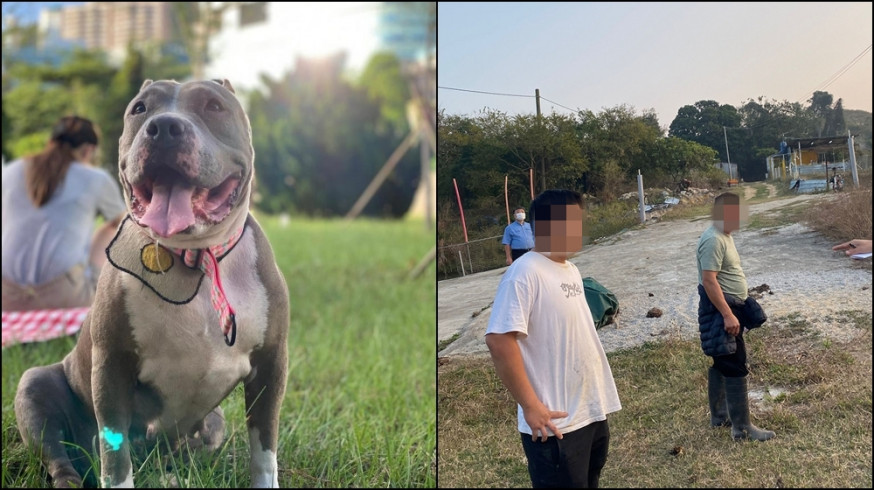 Pet dog Hippo beaten to death by group of people in front of owner
The police have arrested a 62-year-old man after he and three others allegedly beat a pet dog named Hippo to death in front of her owner.
The poor dog, which the gang accused to have chased after their flock of sheep in Yuen Long, suffered fatal injuries after it was beaten with wooden sticks.

The owner of the dog, a 38-year-old woman named Cheung, was said to have begged for mercy witnessing the shocking attack.

The incident happened at Shui Mei Tsuen in Yuen Long at around 4pm on January 1, when Cheung was taking her mongrel Hippo on a walk from Kam Sheung Road to the area, letting her dog off the leash.

According to Cheung, Hippo saw the flock of sheep and approached it out of curiosity, with Cheung following behind. It was when Cheung caught up with Hippo that she found out four men were surrounding the dog, with one of them using a wooden stick to beat up the animal.

Cheung said she begged for mercy but to no avail, with the men threatening to also beat her up if she tried to do anything.

Police later arrived on the scene after Cheung called for help, arresting 62-year-old Chan, for cruelty to animals.

Chan's son explained to the officers on-site that their family kept over a hundred sheep on their land, and that his father only tried to fend off the dog after seeing their sheep being chased and attacked by the animal.

Meanwhile, a volunteer who arrived on the scene after the incident revealed that Hippo has been living a tragic life before she met Cheung.

The volunteer said Hippo has been used as a mother dog at puppy mills for years and was abandoned afterward. The volunteer also said Hippo's teeth had all fallen off when other volunteers discovered her a few years back.

The volunteer added that it was only when Cheung took Hippo into her care three years ago that the dog could finally live a happy life.