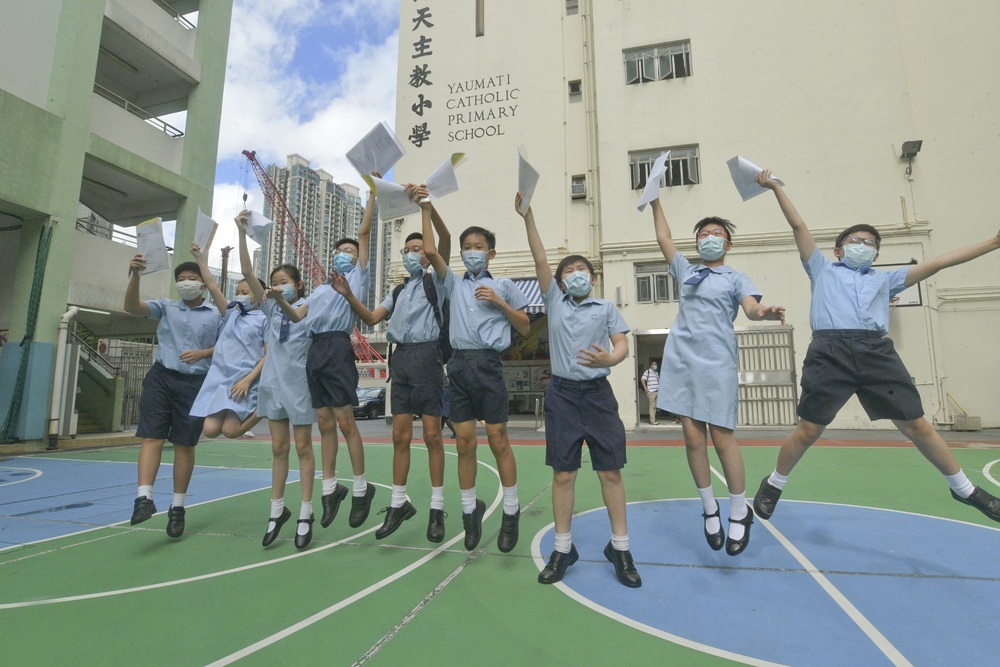 Percentage of pupils getting their top three secondary school picks hits new high
Results for this year's Secondary School Places Allocation will be announced on Tuesday, with 94 percent of students allocated their top three choices, according to the Education Bureau.
The Education Bureau said on Monday that 49,448 eligible Primary Six children joined the secondary school placements for the 2022-23 school year.

Pupils were being allocated to local secondary schools in two stages. The first batch were allocated via discretionary placement based on factors such as academic performance, and those results were released in May. The rest had to take part in the computer-based central allocation.

The 94 percent of 12-year-olds who had been allocated one of their top three choices is up from last year's 92 percent, while 83 percent received their top pick, up from last year's 81 percent.

The bureau said it hopes parents and students will accept the results with a positive attitude.

"The learning effectiveness of students does not rest only on the schools to which they are allocated. It hinges more on whether students are prepared to adopt a proactive approach and to learn with a positive spirit," it said.

Primary Six students should return to their schools tomorrow to collect the allocation slips and admission slips. Students must report to their allocated schools either Thursday or Friday.