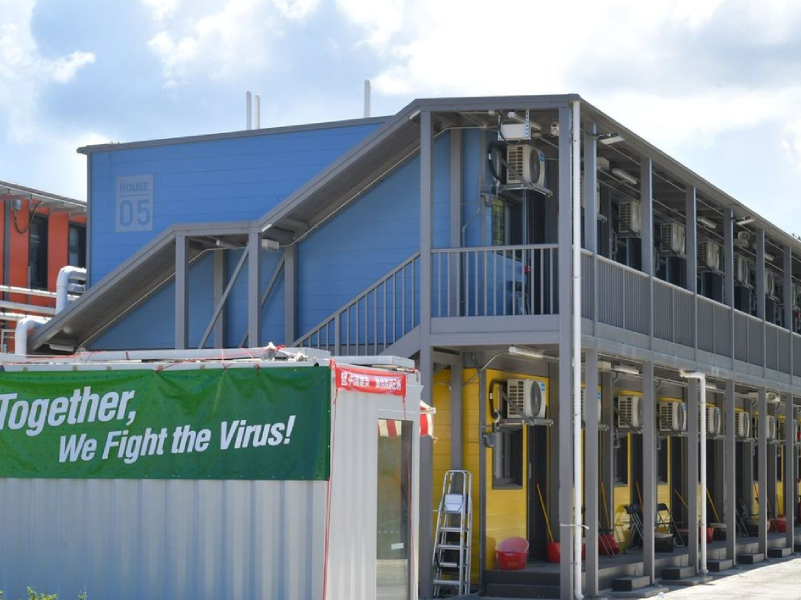 Penny's Bay quarantine center opens to domestic helpers on September 20
Government will open Penny's Bay quarantine center to domestic helpers starting September 20, charging HK$480 for a night with three meals included.
Booking for the 800 rooms reserved for domestic helpers will open at 9am next Tuesday. Click here to visit the booking website.

The arrangements will apply to domestic helpers who completed vaccination course in Bangladesh, India, Indonesia, Malaysia, Nepal, Pakistan, the Philippines, Singapore, Thailand and the United Arab Emirates.

According to the government, the center will receive at most 50 helpers every day. The booking system will show the rooms available for booking in the coming 30 days.

The Labour Department will process the applications in the order of submission of applications, and contact an applicant within one or two days to acknowledge receipt of the application. The applicant will be requested to provide relevant documents, including a copy of the help's passport, a valid employment visa and a recognized vaccination record.

After verifying the relevant documents, the department will issue a demand note to the applicant. The applicant must settle the payment and produce the payment receipt within the specified period of time. The booking process will be completed upon issuance of a booking confirmation by the department.

If an applicant does not submit the documents required, settle the payment or produce payment receipt within the specified period of time, his or her booking may be canceled.

Payment will be refunded if a helper tests positive before check-in, or if a change or cancellation of booking is required due to a change or cancellation of flights by the airline or due to a lockdown, provided that relevant supporting documents are submitted in advance.

If there is a need to cancel a confirmed booking and apply for a refund or change the check-in date due to other special circumstances, the department will exercise flexibility having regard to the individual merits of each case.

Employers and employment agencies should allow sufficient time for preparing the documents required and completing the procedures when arranging their helpers to come to Hong Kong, the government reminded.