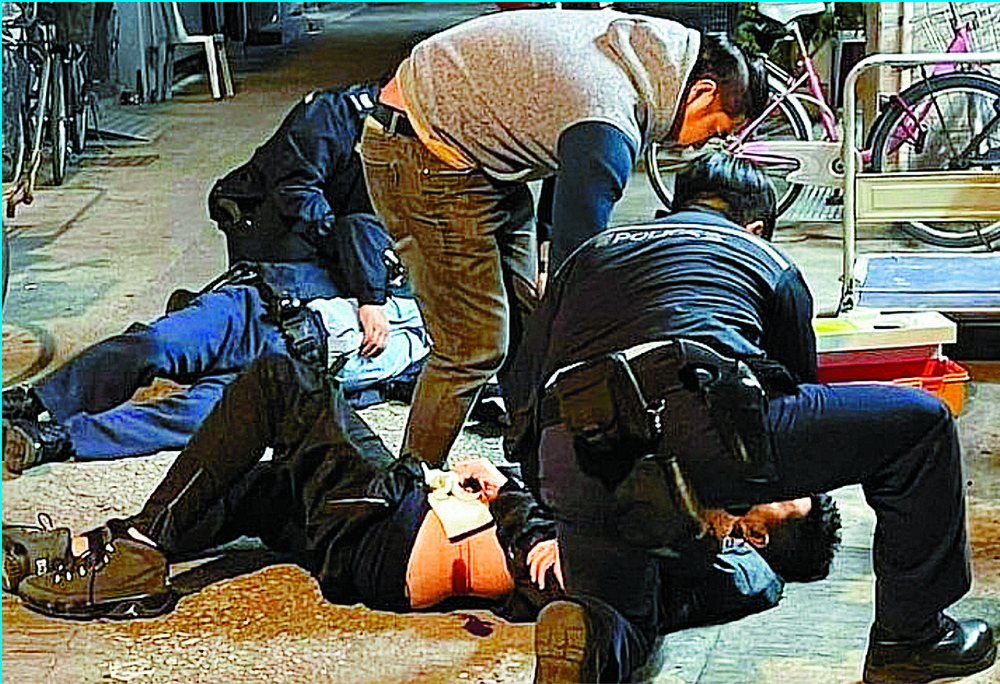 Peng Chau shooting prompts debate
Police protocols for the use of firearms should not be made public because it involves operational details, the force said after a senior officer shot an unarmed 43-year-old Filipino businessman three times.
The Filipino man was in critical condition after the bullets hit him in the waist, shoulder and arm, but is now in stable condition, a spokesman for the Hospital Authority said last night.

He has been arrested for assaulting the police officer on Peng Chau.

Responding to inquiries, a police spokesman said the guidelines on the use of firearms cannot be made public as they may involve details of police operations.

He said the police have a "strict code of conduct" when using force, and that officers must use minimum force necessary, and give verbal warnings as far as circumstances permit, before using force.

The police watchdog, the Independent Police Complaints Council, said that police protocols on the use of force should be more transparent.

Citing the recent police incident, IPCC member Clement Chan Kam-wing said the suspect's actions, including punching and strangling the officer, constituted assault of a police officer.

"The officer had to judge whether to use force according to the circumstances," Chan said.

Lawmaker Paul Tse Wai-chun, a member of the Legislative Council panel on security, said it would be better to provide transparency of police protocols on firearms usage, saying that citizens "should have the right to this information."

Separately, racial equality advocacy group Hong Kong Unison called on the government to review the Police General Orders and Force Procedures Manual covering policies and guidelines on the use of force.

Executive director John Tse Wing-ling said Tuesday's altercation may have been a result of miscommunication. "There is an urgent need to provide racial and cultural sensitivity training to all police officers carrying out frontline duties," he added.

Tse urged authorities to address questions about police guidelines on the use of force, including whether the officer's use of his gun was absolutely necessary, why three shots were fired, whether the officer gave prior warning before using force, and whether he assessed if the suspect understood his warning.