Crash involved two trucks, a minibus, a taxi and a coach and occurred on Fu Yan Street in Kwun Tong at about 9pm.
A pedestrian died and five other people were injured on Monday night after a truck was in collision with several other vehicles and mounted a pavement in Hong Kong.

The truck was being driven along Shui Wo Street in Kwun Tong with three female cleaners on board when it was in collision with two taxis, a coach being operated by the Fire Services Department, a light goods vehicle and a red-topped minibus, which knocked down the male pedestrian, 65, before it ran into the Bank of China branch on Fu Yan Street just before 9pm.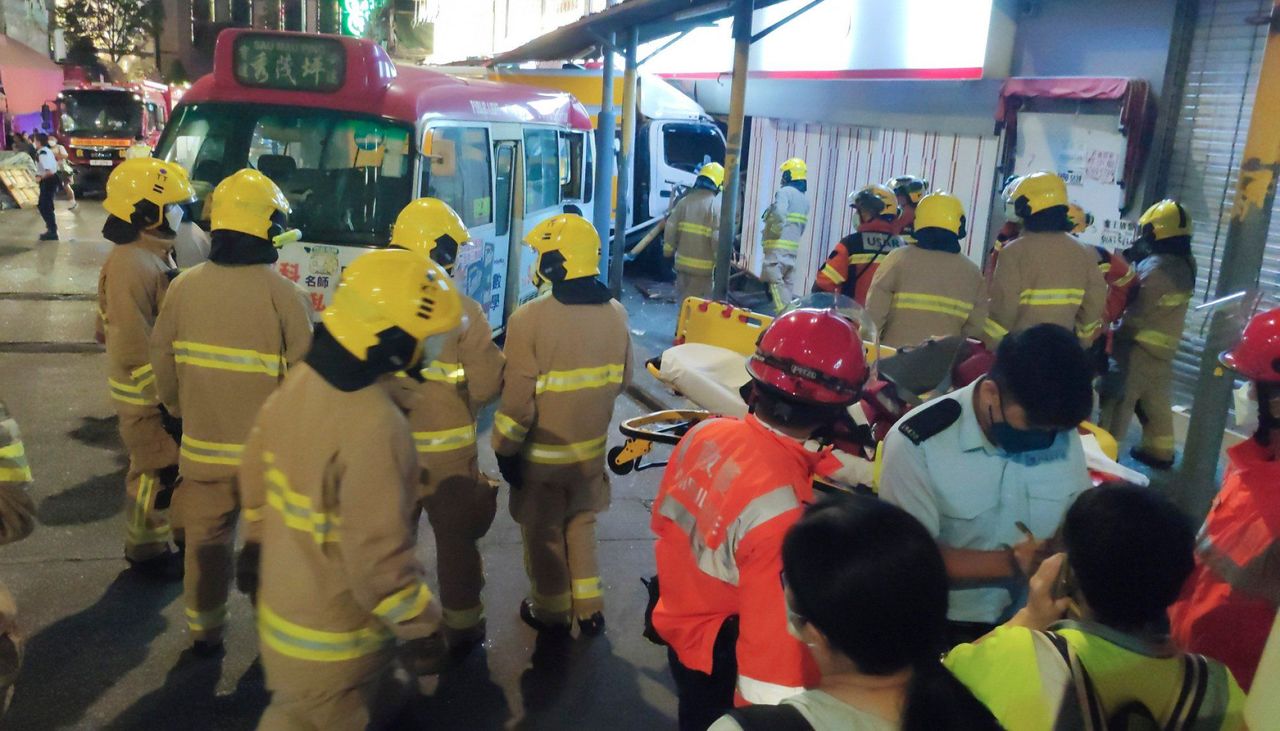 Emergency services at the scene of the accident.

The pedestrian, who was trapped, was later freed by rescuers and rushed to United Christian Hospital, where he was confirmed to be dead.

The three passengers in the cleaning firm truck, the driver of the minibus and the driver of the light goods vehicle suffered minor injuries.

The truck, from a cleaning company, was said to have recently finished a job on Wan Hon Street. The truck driver was later arrested for dangerous driving causing death.

The injured were all taken to the same hospital.

Police have launched an investigation into the cause of the crash.