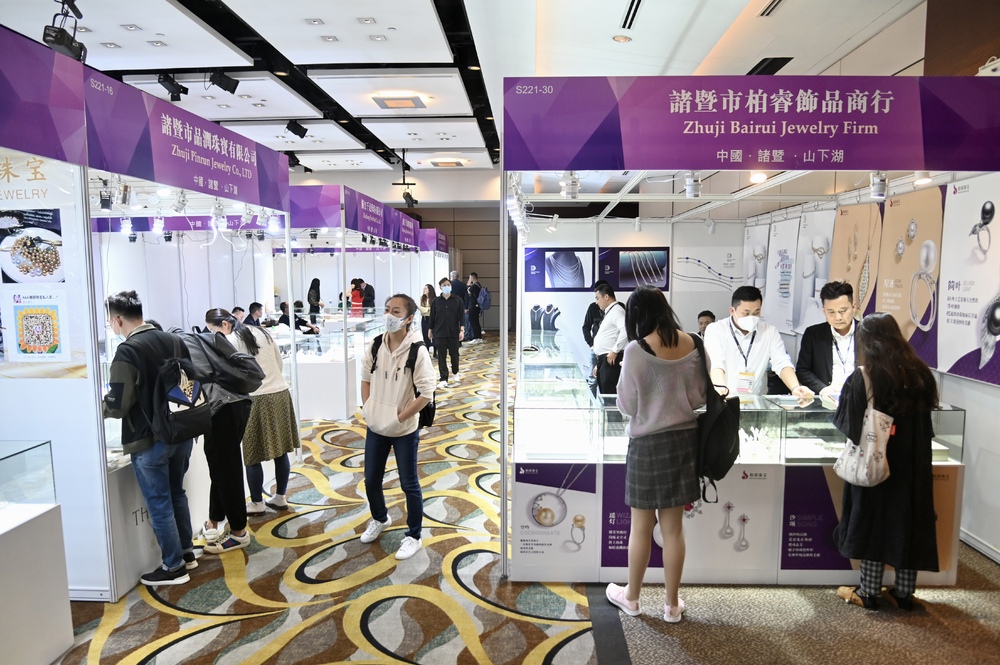 Pearl necklace worth HK$30,000 stolen at jewelry show
A pearl necklace worth about HK$30,000 was stolen at a jewelry show at the Hong Kong Convention and Exhibition Centre (HKCEC) on Saturday. The case has been listed a theft and the exhibition is now continuing.
The report was filed to police around noon by one of the exhibitors, as staffers found the jewelry piece missing and suspected it was stolen.

A police investigation is ongoing and officers have been checking the security camera footage.

So far, no one has been arrested.

The HKCEC is now staging the Hong Kong International Diamond, Gem & Pearl Show, and the Hong Kong International Jewellery Show. The two shows run from Wednesday to Sunday (Mar 1-5).

According to the website of Hong Kong Trade Development Council (HKTDC), the two shows open only to trade visitors aged 18 or above, charging HK$100 per head.

HKTDC also said buyers must validate their badge by presenting their original passport or Hong Kong ID card in person at the Buyer Registration Counters. Visitors without validated badges will be denied entry into the exhibition.