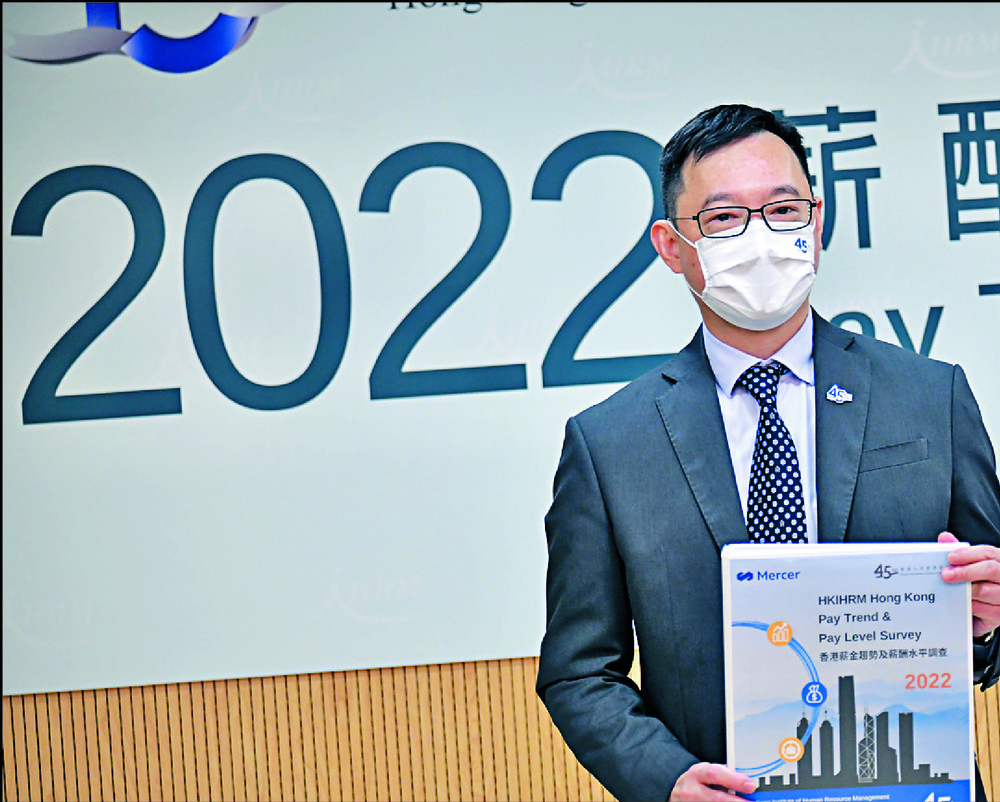 Pay-trend polls show 3pc gains
Hong Kong workers have seen pay rises of over 3 percent, according to two different pay trend surveys.
The Hong Kong Institute of Human Resources Management found that employees had an average pay rise of 3.5 percent this year, the highest since the pandemic hit, while the 2022 Guangdong-Hong Kong-Macao Greater Bay Area (HKSAR) Pay and Benefits Survey predicts they might see an average rise of 3.6 percent next year.

It collected data from 178 firms in 12 sectors between January and September, covering 120,700 full-time employees.

Its poll found the 3.5 percent increase was whittled down to 1.6 percent by the 1.9 percent rise in the composite consumer price index from January to August.

Around 96 percent of the respondents increased salaries, while the vast majority, 98.3 percent, of staff received pay rises.

The telecommunications, multimedia and information technology sectors saw the largest increases, while social services, non-governmental organizations and non-profit organizations had the smallest.

Small firms with fewer than 500 staff saw the biggest increases, averaging 3.9 percent, while large companies with more than 1,000 employees had the smallest rises at 3.4 percent.

Institute president Lawrence Hung Yu-yun said the increase reflects the fact that business sentiment has, to some extent, started to improve now that Hong Kong is easing quarantine requirements.

He pointed out that the talent outflow and high staff turnover had been "forcing employers to offer more attractive and generous pay and benefit packages in a bid to acquire and retain suitable talents.

"Competition for high performing talents has never been so fierce. We expect the uptrend in pay to continue next year."

The other poll, conducted between July and September, found increases from last July to this June averaged 3 to 3.3 percent.

Of the 96 organizations polled, 10 said they froze the salaries, while the rest offered salary rises ranging from 3.4 to 3.7 percent.

As for adjustments for 2023, according to 84 organizations, the overall increase ranges from 3 to 3.3 percent. Eight have indicated freezes, while the rest are looking to increase salaries by 3.5 to 3.6 percent.

Regarding starting pay for fresh graduates, secondary school grads or below in production jobs saw the lowest average, HK$11,000, while the highest was HK$20,938 for engineering master's grads.