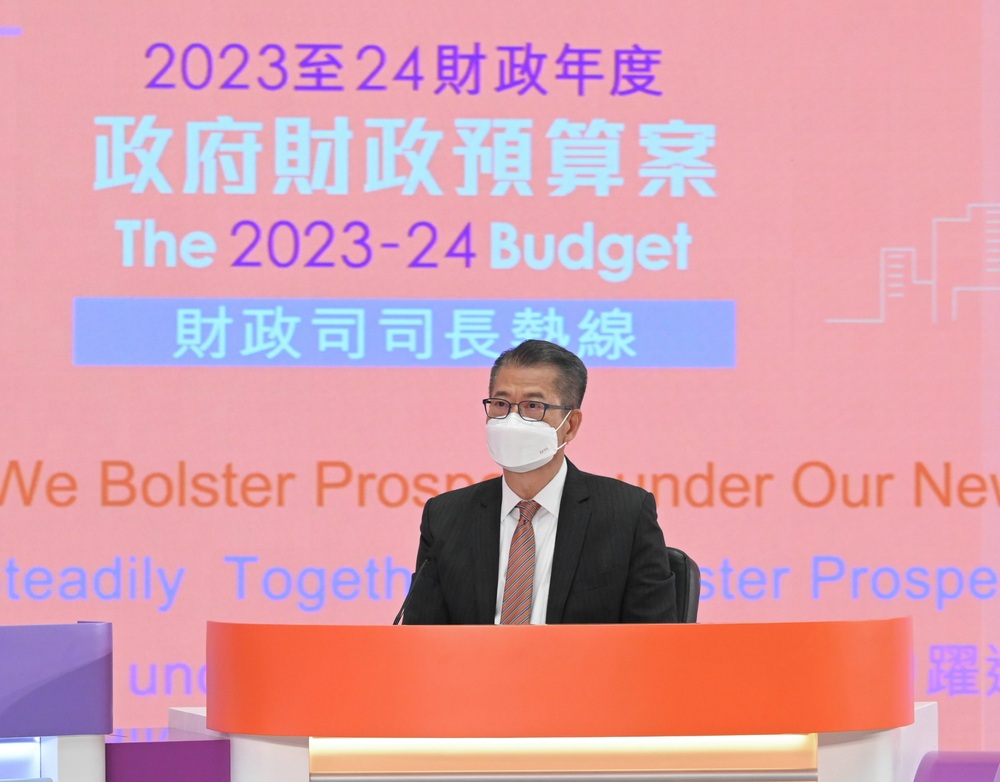 Paul Chan says consumption vouchers can't be a regular measure, has faith in economic revival
The electronic consumption voucher scheme, costing the government over HK$30 billion, cannot become a regular relief measure, said financial secretary Paul Chan Mo-po, who also voiced his faith in the SAR's economic growth this year.
Speaking on the radio Saturday morning, Chan said citizens will not be able to switch the e-payment platform registered when collecting the first voucher of HK$3,000.

He continued that Hong Kong's economy is just starting to revive, and the number of inbound travelers is only about 30 percent of pre-pandemic levels, with citizens still facing financial pressure.

Chan noted that Hong Kong is an open economy and can be easily affected by the external economic environment, hoping the scheme can help reinforce the economy at the start of a revival.

The finance chief also believed that Hong Kong's economic growth would resume after the downs.

Chan expected the city's medium-term economic growth can reach 3.7 percent with talents and enterprises coming to Hong Kong.

He backed his predictions by saying that industries like retail and tourism will improve performances after border reopening and businesses are booming in many Asian economies.