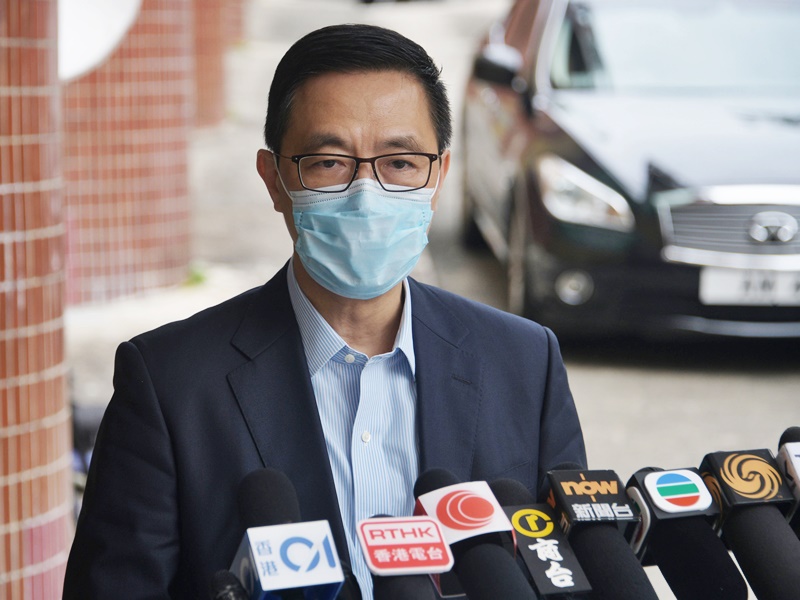 Patriotism must be included in HK's values education
Patriotism must be included in Hong Kong's values education, and the academic subject of Chinese history plays an essential role in nurturing students' national education, said education minister Kevin Yeung Yun-hung.
The Values Education curriculum announced in November reiterated that students must learn the correct national history, to appreciate Chinese culture and traditional values, and to nurture their national identity when they are little.

Speaking at an event on Saturday, Secretary for Education Yeung said that the Education Bureau has been promoting education on Chinese culture and history, adding that the Chinese history subject has been listed as a compulsory course for secondary one to three.

It is for students to understand the inseparable relationship between Hong Kong and China and the roots of this city, Yeung continued.

He pointed out that some people have been spreading doubtful viewpoints on history in the name of academic freedom and freedom of speech. The youth in the city will likely be affected if they don't have a correct viewpoint on the subject.

The education sector must deliver the correct historical knowledge to youngsters and guide them to respect the objective historical facts and find out the truth and tell right from wrong, Yeung also said.