Bishop Stephen Chow's five-day trip marks first time city's top Catholic cleric has visited Beijing since Hong Kong's return to Chinese rule.
Hong Kong's top Catholic cleric has said patriotism is everyone's duty, as he brushed aside suggestions that his historic visit to Beijing could be perceived as a move to "politicise religion".

Bishop Stephen Chow Sau-yan of the Catholic diocese of Hong Kong on Friday also revealed that he had invited his Beijing counterpart, Joseph Li Shan, to visit the city before wrapping up his five-day trip to the capital.

The trip, which marks the first time the city's top Catholic cleric has visited Beijing since Hong Kong returned to Chinese rule in 1997, came amid renewed tensions between the Vatican and Beijing.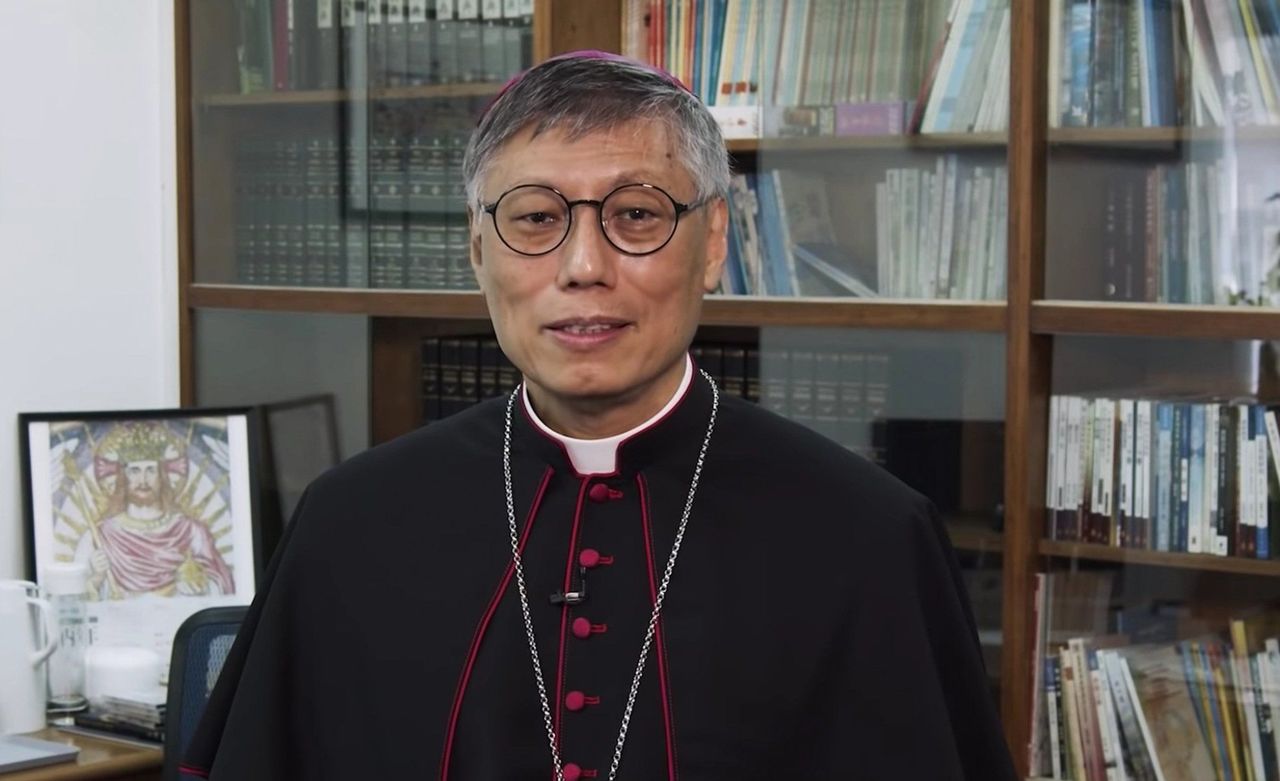 Bishop Stephen Chow of the Catholic diocese of Hong Kong.

Chow said it was important to love both the country and the church during a mass he held with Auxiliary Bishop Reverend Joseph Ha Chi-shing and Vicar General Reverend Peter Choy Wai-man at St Joseph's Church, also known as Wangfujing Catholic Church.

"Everyone would like to see their own country do well, no one wants it to do badly. I think it's everyone's duty to be patriotic if you're a citizen in Hong Kong or mainland China," Chow said when he met the press.

Asked if he was concerned that his trip to the capital at this moment in time could lead to accusations of "politicising religion", Chow said: "I'm not too worried. The most important thing is we do it out of our conscience and we can see the holy God has invited us to do so."

Chow reiterated his wish to see more exchanges between Hong Kong churches and their mainland counterparts, including additional visits to Beijing.

"I dare not say [such visits] will be regular … but the more we have them, the better," the bishop said, adding he had also invited Beijing archbishop Li and priests of the diocese to visit Hong Kong.

He said Li, head of the state-sponsored Chinese Catholic Patriotic Association, was "positive" about the invitation.

Chow said he would not describe his visit as "ice-breaking", noting that Cardinal John Baptist Wu Cheng-chung, the late leader of Hong Kong's diocese, had also visited Beijing before the handover and that he was only "extending the friendship".

He said he had not heard of any plans by the Vatican to move its Hong Kong office to Beijing.

Later on Friday, Chow, a Jesuit, spoke with parishioners in a cafe in Beijing before returning to Hong Kong.

During his five-day trip, the bishop held masses, visited the tomb of Matteo Ricci, the 17th-century Italian Jesuit missionary, and met officials from the National Religious Affairs Administration.

The Vatican is the only European state to have formal diplomatic links with Taiwan, which Beijing views as its own territory. It has been trying to improve ties with Beijing which were severed in 1951.

The mainland is home to an estimated 12 million Catholics, who are split between an "underground" church that looks to the papacy for authority and state-run bodies under the patriotic association.

In 2018, the Vatican and the mainland took a step towards repairing relations when Beijing and the Holy See reached a provisional agreement on the appointment of Chinese bishops.

But critics of the 2018 agreement have accused the Vatican of selling out the underground church and pushing it to pledge allegiance to government-controlled Catholic bodies that have vowed independence from Rome.

Earlier this month, Beijing named Joseph Shen Bin as the new bishop of Shanghai, the country's biggest Catholic diocese, in an apparent violation of the bilateral pact between the two states.

The Holy See said it was only told of the decision a few days before the announcement.