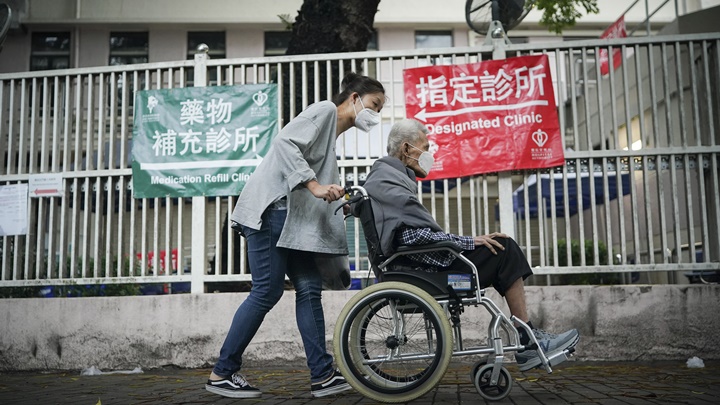 Patients crowded with over 8 hours waiting time in A&E services
Multiple emergency units in hospitals are seeing waiting times exceeding eight hours on Monday, with doctors suggesting that patients with mild symptoms consult general outpatient clinics or private clinics.
According to statistics published by Hospital Authority, seven out of 18 public hospitals today have recorded more than eight hours of waiting time in the Accident and Emergency Services Department, including Eastern Hospital, Ruttonjee Hospital, Kwong Wah Hospital, United Christian Hospital, North District Hospital, Princess Margaret Hospital, Tin Shui Wai Hospital.

The overall occupancy rate in the Department of Medicine also reached 112 percent, according to the Hospital Authority.

Over 20 patients, mainly seniors, were witnessed waiting in Kwong Wah Hospital by noon today.

"We have been waiting since 7 am but have not been assigned a bed now," said a patient.

Cheng Chi-man, President of the Hong Kong Medical Association, suggested patients with mild symptoms go to private or general outpatient clinics for quicker treatment.