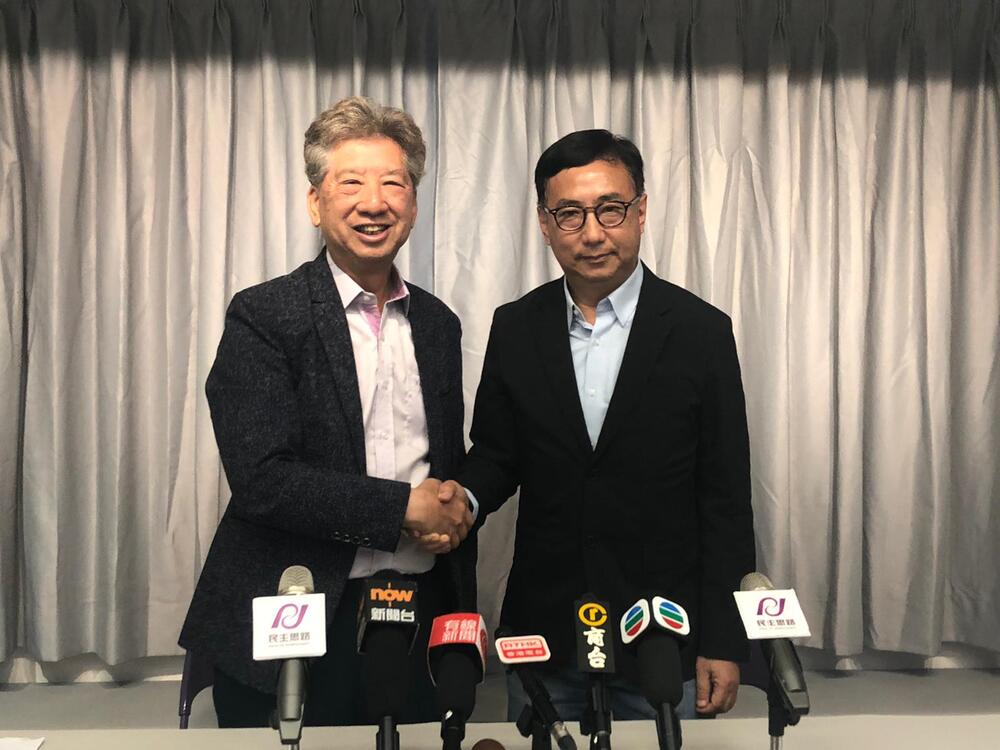 Path of Democracy and Third Side join hands in upcoming LegCo election
Two political groups - Path of Democracy and Third Side will be forming an alliance in relation to the forthcoming LegCo election, to commend their respective candidates, the group leaders announced on Friday.
The two groups said they have reached an agreement to jointly commend their respective candidates running in the upcoming LegCo election, which will be held on December 19.

Executive Councillor Ronny Tong Ka-wah, also the convenor of the think tank Path of Democracy, said both parties are committed to providing a new political direction and spectrum for the SAR.

Speaking at a press conference, Tong said the alliance shares a mission of safeguarding One Country Two Systems, defending China's sovereignty over the SAR, promoting democratic reform, and improving the city's governance.

Tong also said it is still too soon to say how many seats they are aiming for in the coming LegCo term, but stressed that the two groups are confident running in the elections and will coordinate with each other.

"However, this is not a merger of our two entities and we will review our relationship after the election if and when needed," said Tong.

Meanwhile, former Democrat Tik Chi-yuen, chairman of the centrist political party Third Side, said he wish the alliance's move would earn back citizens' confidence in the future LegCo.

He also said uniting the opposition camp would bring a positive impact to the elections.

It was understood that there were around eight individuals from the two parties interested in running in the December election.