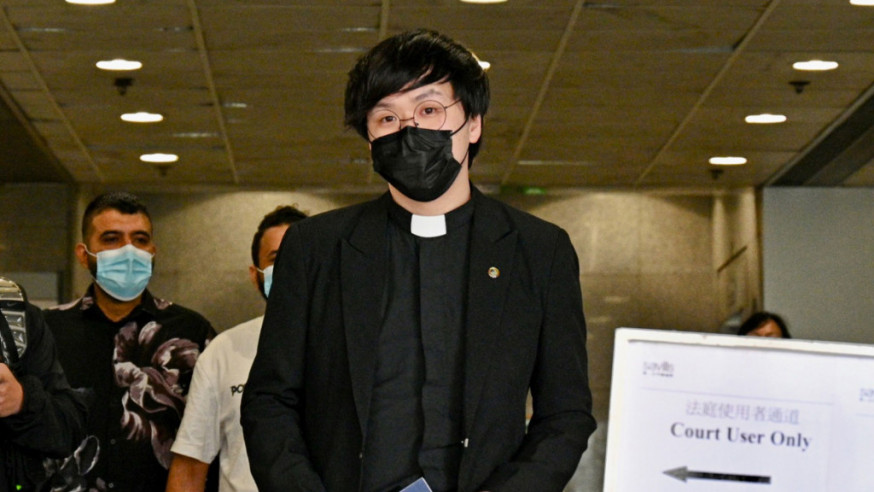 'Pastor Keung' and pet groomer charged and detained for selling seditious book
Two out of six people, including founder of Free HK Media "Pastor Keung", arrested on Tuesday night for selling a seditious book in a Mong Kok market will be remanded in custody after appearing in West Kowloon Court on Thursday.
Thirty-one-year-old "Pastor Keung," whose real name is Alan Keung Ka-wai, and two co-defendants businessman Alex Lee Lung-yin, 52, and pet groomer Cannis Chan Sheung-yan, 48, have been charged with conspiracy to do an act or acts with seditious intention following the joint operation by national security police and customs.

Lee who felt sick was in a hospital under police's watch and didn't appear in court today. His case has been adjourned to next Thursday (Jan 26).

As for Keung and Chan, they needed not to enter a plea yet and saw the next hearing scheduled on March 17.

The two will be remanded in custody until then, pending further police investigations including identification procedures, inspection of over thousands of goods, and checking the security camera of the market located on the ground floor of Ginza Plaza.

It was understood that Lee and Chan were the bosses of Ying Seui Mi grocery store and the content of the book they offered for sale accused police of violently dispersing protest scenes and cooperating and tolerating triad societies.

Police had sent undercover cops to go visit the store for six times and an officer bought a copy for HK$260.