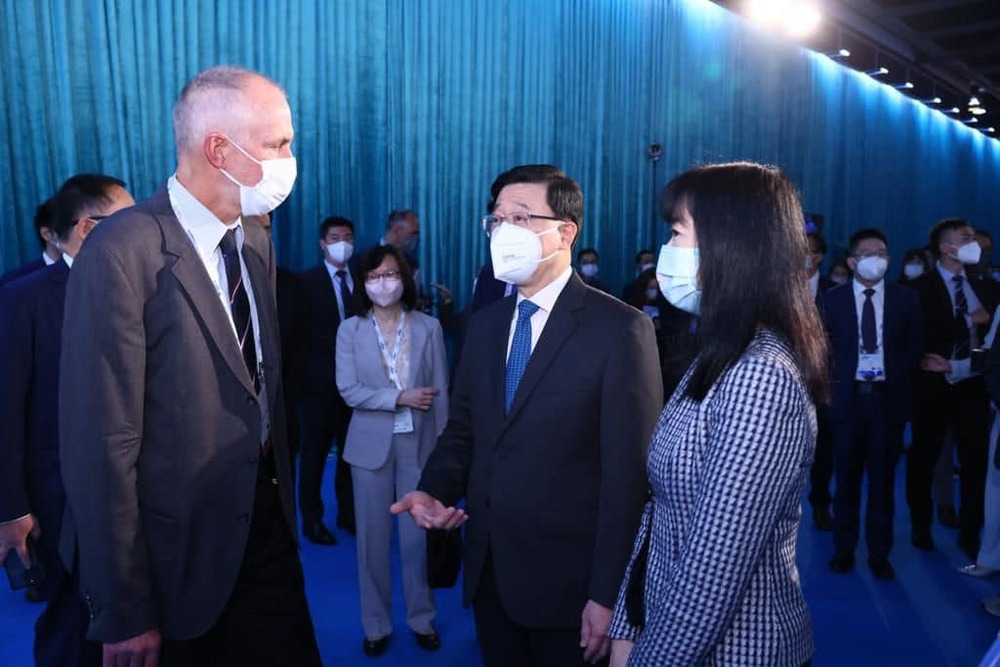 Partnership in battling coronavirus lauded
Beijing has pledged support for Hong Kong to adjust its pandemic-fighting measures.
The aim is keep the SAR connected to the world and the mainland, National Health Commission deputy director Cao Xuetao said yesterday at the start of a two-day Asia Summit on Global Health.

Cao delivered a three-minute speech by video, noting that SAR and mainland authorities have joined hands to battle the pandemic and overcome difficult times.

"Hong Kong has been putting forward precise anti-pandemic measures based on scientific evidence," Cao remarked, while the mainland has mounted a firm defense against large-scale outbreaks.

"We work together to balance economic and livelihood demands, to minimize the impact the pandemic has on socioeconomic developments and to protect people's lives and health to the greatest extent," he added.

Cao noted that Hong Kong's policies and flexibility has enabled it to stay connected with the world beyond the SAR, adding that the State Council will continue to provide fundamental support.

Cao also held out a welcome for those in the SAR's health sector who are looking to work in the mainland.

Chief Executive John Lee Ka-chiu said his administration is making plans to ensure economic activities run smoothly and that large-scale events, notably a major finance summit and the Hong Kong Rugby Sevens, held this month have shown Hong Kong is on a journey back to normal times.

Lee said too that to resume social and economic activities involved moving gradually under controlled risks while protecting high risk groups.

Secretary for Health Lo Chung-mau pointed to policies raised in last month's policy address being evident when it came to facilitating collaboration between Hong Kong and the mainland and also to establish the SAR's leadership status in health-care development in the Greater Bay Area.

He said Hong Kong is also studying measures to allow people living in the mainland to pay insurance fees with their elderly health vouchers.