Three tunnels, Eagle's Nest, Sha Tin Heights and Tai Wai, and their connecting roads will close from 2am to 5am on May 7.
Part of the Tsing Sha Highway in Hong Kong will be closed during the early hours of May 7 so authorities can make final preparations for the new electronic toll payment system launch, following a delay of nearly two months.

Announcing the conversion arrangements on Wednesday, Commissioner for Transport Rosanna Law Shuk-pui said she believed Hong Kong was now "all set" for HKeToll with more than 660,000 tags issued as of April 25, accounting for 82 per cent of the city's vehicles.

"According to our latest load tests, the e-tolling system at Tsing Sha Highway can handle 70,000 cars per hour. The Tsing Sha Control Area sees only around 60,000 per day, so we are confident it will have no problem handling traffic there," she added.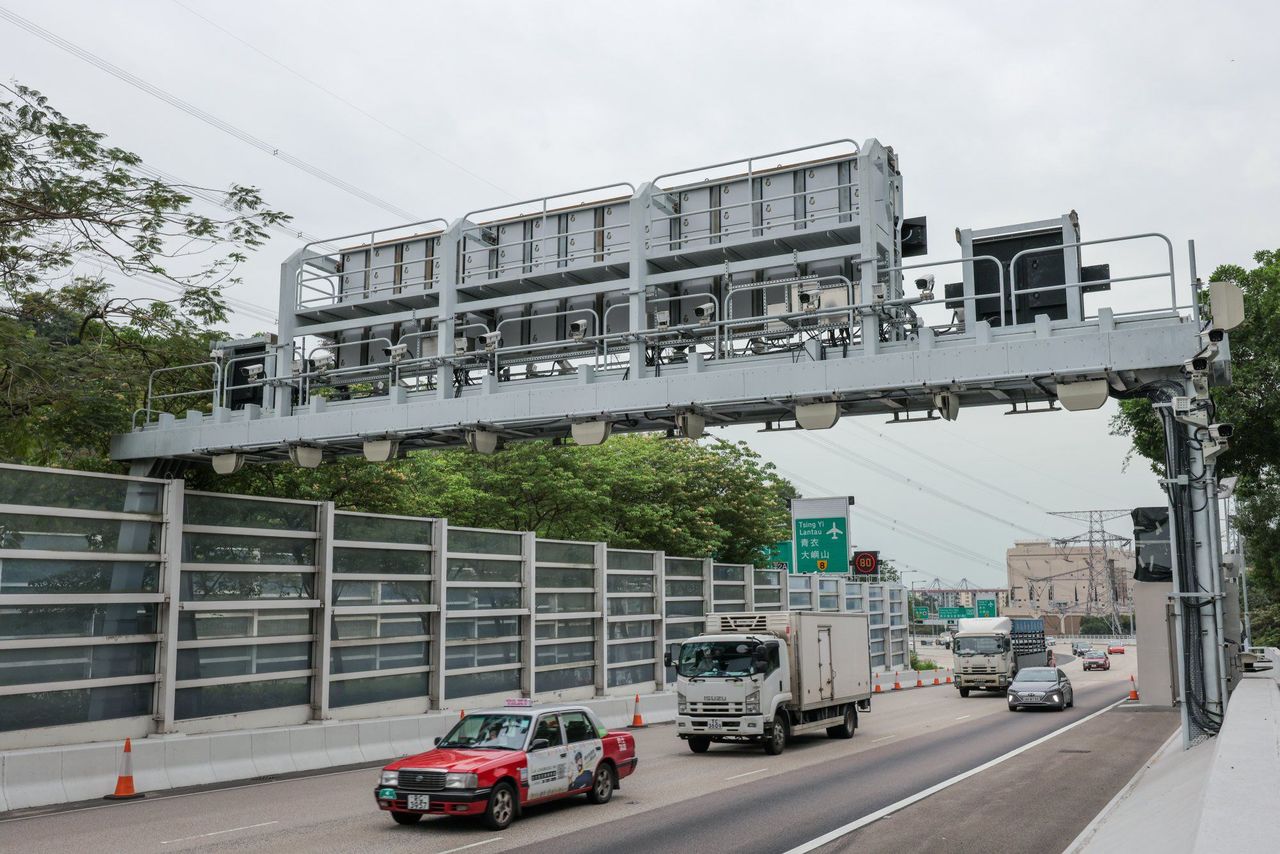 Hong Kong's new e-toll system will start at 5am on May 7.

The new system is set to fully replace the city's current automatic and manual toll payment methods for the highway that connects Tsing Yi and Sha Tin on May 7.

Special traffic arrangements will start around the Tsing Sha Control Area at 11pm on May 6, according to George Fong Shung-kit, acting Chief Engineer (Smart Mobility) of the Transport Department.

Three tunnels, Eagle's Nest, Sha Tin Heights and Tai Wai, and their connecting roads will close from 2am to 5am on May 7 to carry out final preparations before HKeToll comes into use at 5am.

Drivers were encouraged to use the Lion Rock Tunnel or Tai Po Road to get between Sha Tin and West Kowloon during the closure.

After the conversion, 12 of the 18 lanes at the Tsing Sha Control Area will be permanently closed, leaving only three lanes in each direction.

Law explained vehicles would no longer need to stop or slow down to pay their tolls and would be allowed to drive through at the usual 50 kilometres per hour.

Under the new system, the tags drivers must attach to their cars will be detected by overhead sensors when the vehicles enter a tunnel.

The amount they owe will be deducted from their corresponding e-toll online accounts, which must be set up beforehand. Only 66 per cent of the 660,000 who had vehicle tags had also opened a corresponding e-tolling payment account.

Those who fail to get detected by sensors or have not set up their accounts will still be sent a bill because cameras with number plate recognition technology will catch their details.

Transport officials hope to implement the system at all government-tolled tunnels this year, including two of three Victoria Harbour crossings. The privately operated Western Harbour Tunnel will adopt it once authorities resume control in August.

The system was expected to debut on the Tsing Sha expressway on February 26. However, the government was forced to postpone its launch after facing fierce backlash from local drivers, as many complained about the confusing application process and delayed delivery of their toll tags.