A piece of street art possibly created by secretive graffiti artist Banksy has been removed over flooding fears.
The artwork in Nicholas Everitt Park near Lowestoft, Suffolk, depicted three children, who appeared to be stood in a small boat placed under the painting.

Oulton Broad Parish Council said the metal "boat" was removed because it was blocking a drain and rain was forecast.

Banksy-style art has also appeared in Gorleston and Great Yarmouth in Norfolk but have not been authenticated.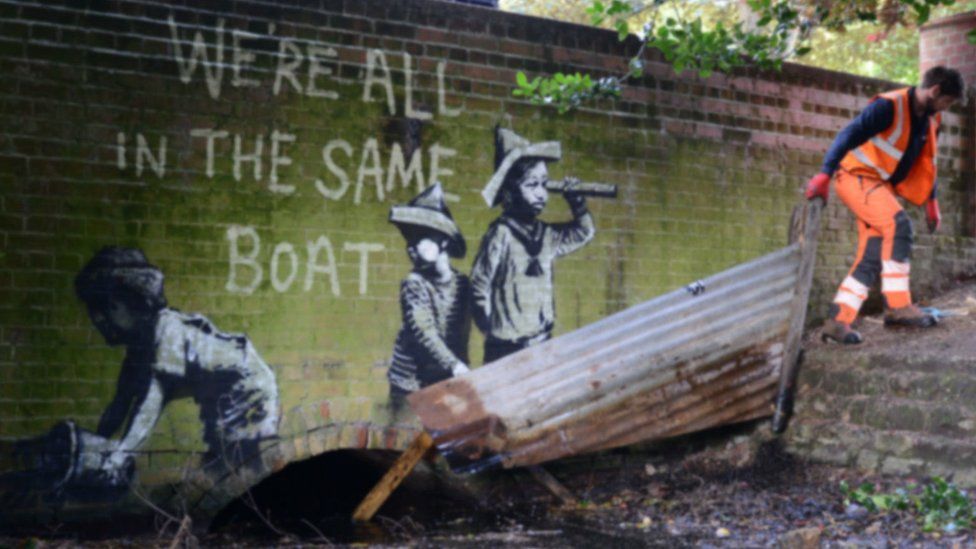 A parish council confirmed contractors removed the "boat" section of the piece because it was blocking a drain

The park piece featured a painting of three children in a boat, which appeared to have been made from a piece of scrap metal.

One child is looking ahead as though out to sea, another child stands behind looking over their shoulder, and a third child at the back of a boat appears to be leaning over the side holding a bucket.

Above the artwork was written: "We're all in the same boat."

An Oulton Broad Parish Council spokeswoman confirmed contractors had taken the metal boat section because heavy rain was forecast over the weekend but promised it would be put back.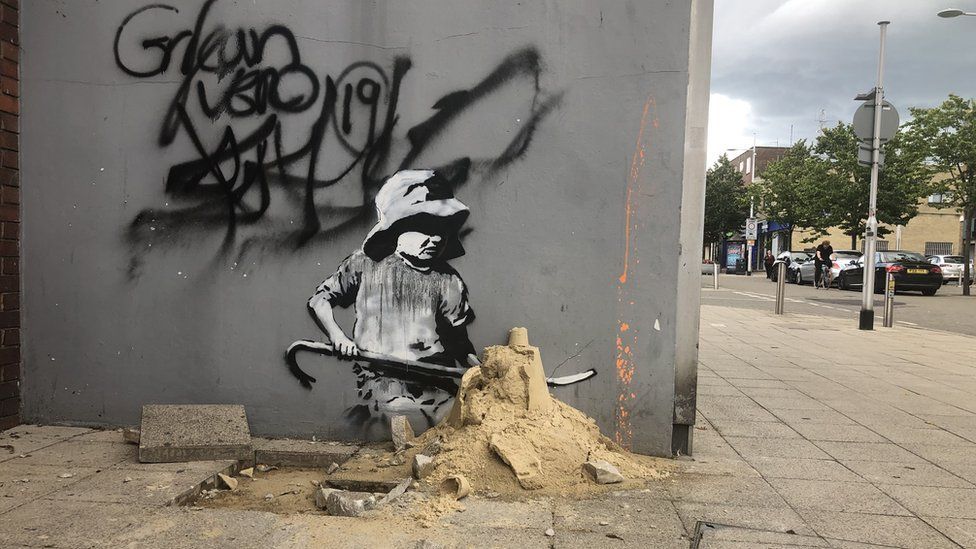 Another artwork was spotted on a wall outside the former Lowestoft Electrical shop on London Road North, which appears to show a child next to a sand castle.

Others spotted on the east coast include people dancing on a bus shelter and an amusement arcade-style toy-grabbing crane.

The BBC has attempted to contact representatives of Banksy, whose recent work includes a hula-hooping girl and an escaping prisoner.

He has previously confirmed he was responsible for pieces of street art via posts on his Instagram account and website.

Banksy expert Prof Paul Gough, principal and vice chancellor of Arts University Bournemouth, said he was "pretty sure" the works were by Banksy, "or they are very good fakes".

"Banksy has clearly been enjoying an East Anglian staycation: these are very sophisticated stencils showing an artist at the top of his game," he said.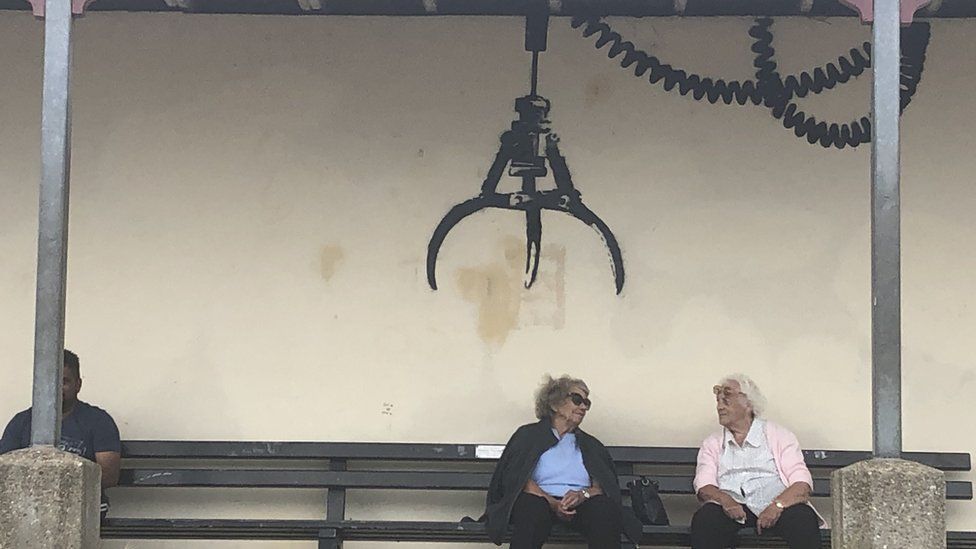 The piece in Gorleston depicts the type of crane you would see in an amusement arcade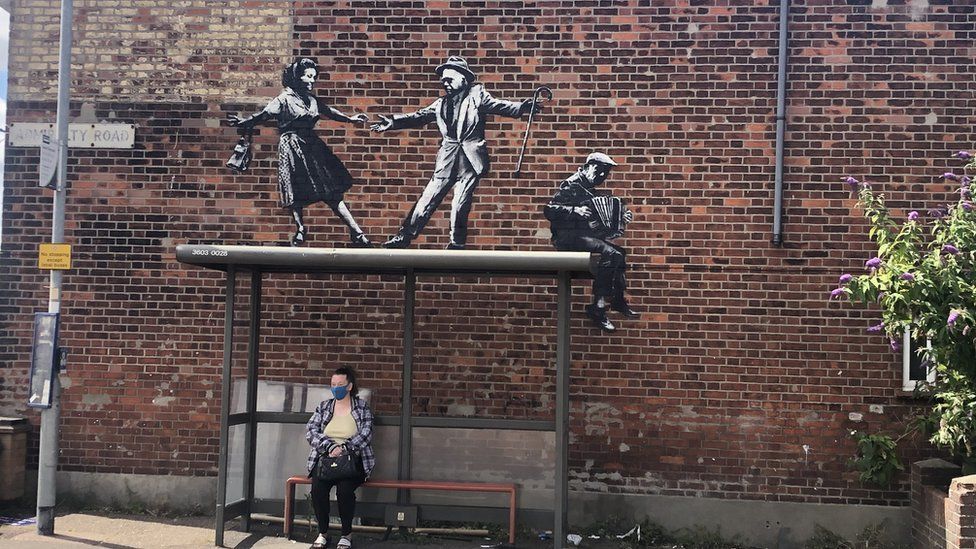 One artwork has appeared on Admiralty Road, Great Yarmouth