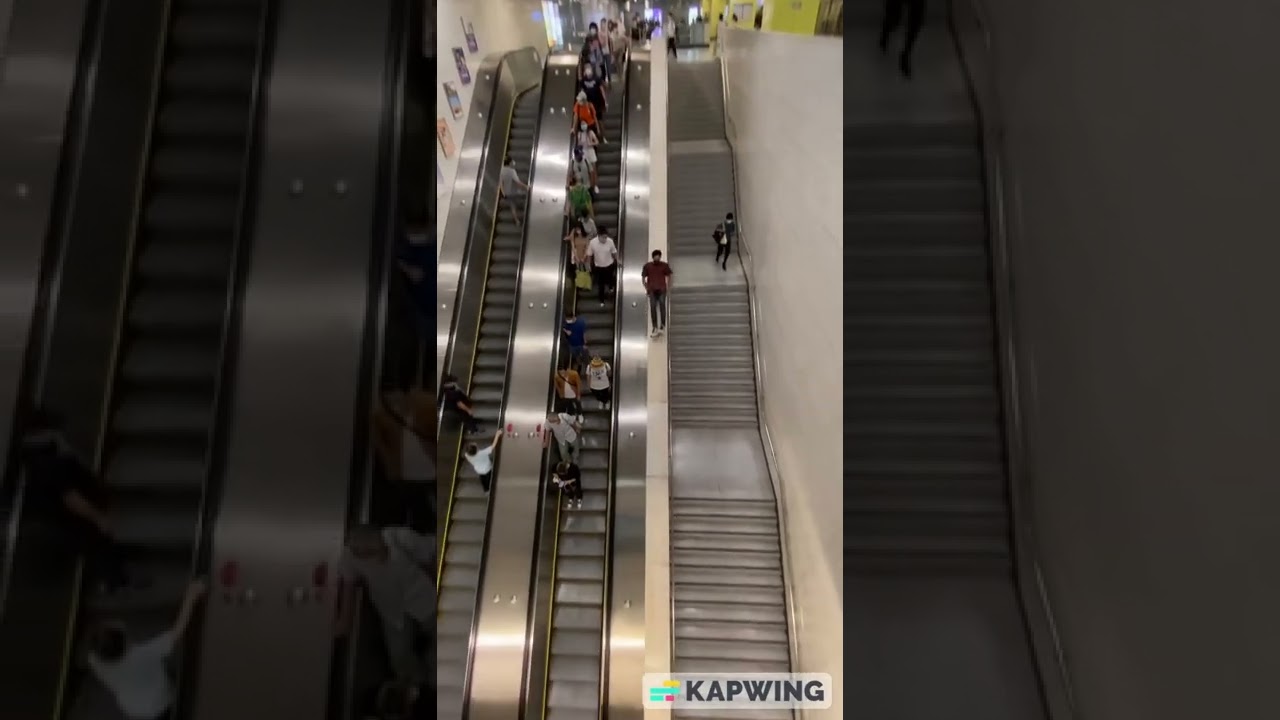 Parkour enthusiast defends 'natural' movements at Nam Cheong station
A parkour enthusiast caught the public's eyes over two short videos where he jumped onto a narrow panel next to a three-story escalator and slid all the way down at the MTR station.
The videos posted to Instagram in August, filmed at Nam Cheong MTR station, saw Kwan Wing-tai jump onto the panel and reach the ground safely after the slide, before he started free-running again.

Another video shot from a different angle captured Kwan vertically sliding through the long escalator ride.

MTR said they do not know when the videos were recorded. They have not received related reports from the train station, but have filed a report to the police. MTR also reminded passengers not to perform dangerous or disruptive acts to ensure safety.

Speaking to the local media, Kwan, who has been devoted to parkour since 2006, said he respects MTR's decision to inform the police and understands public concerns.

He added that parkour is as natural as breathing to him, and believes the movements wouldn't pose any danger to him.