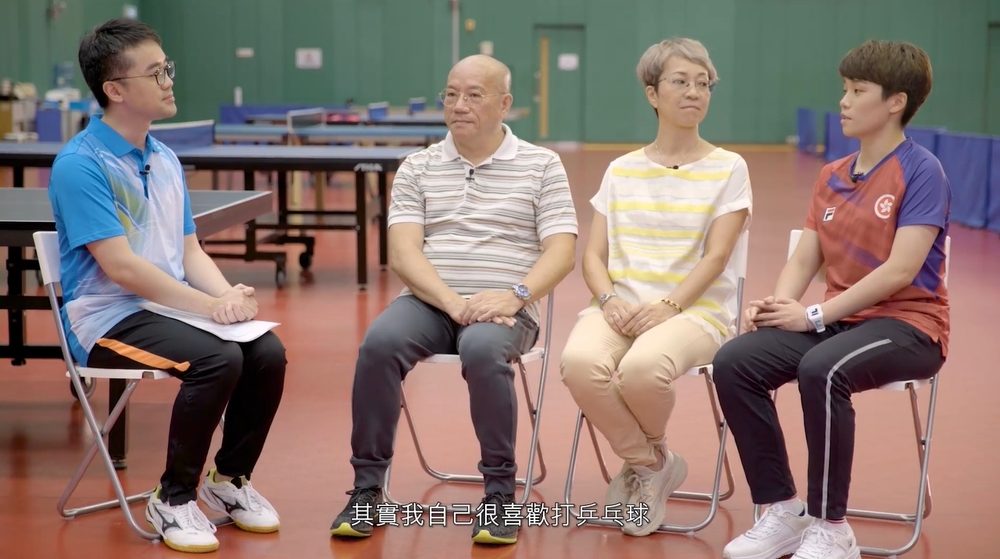 Parents' support is key to success, says father of Olympics medalist
Parents' support and encouragement are paramount to children's success, said Hong Kong's Olympics table tennis bronze medalist Doo Hoi-kem's father.
In an interview with the Education Bureau, Doo's father, Oscar, said parent's faith and encouragement are important to their children.

Parents need not give out orders and commands just like those in factory production lines, but throw their support behind their children, and this will help them achieve their goal, her father added.

He and his wife had their hesitations when Doo said she wanted to drop out from secondary school in order to become a full-time athlete when she was in Form 3, but they still supported Doo's decision, according to the father.

"Although it has cost [Doo] her precious school life and friendship with her friends, after she snatched an Olympics medal this year, I think everything is worth it," her father said.

Doo's mother also said each and every child has their own personal traits, but they might not have the courage to show it, therefore parents should communicate more with their children to explore their specialties.

Elsewhere in Shaanxi, Hong Kong golfer Jason Hak Shun-yat currently ranks fourth after playing 18 holes in the second day of competition with 134 strokes, which is eight under par in the National Games.

Earlier this morning, both Hong Kong men's and women's epee fencing teams failed to advance to the semifinals.

The women's team, led by top Hong Kong fencer Vivian Kong Man-wai, fought till the last second and lost to a team made up of China's Olympians in the Tokyo Olympics 42-45 in the epee fencing team event.

The women's team ended up finishing seventh in the event, while the men's team finished fifth.

In other events, hurdler Lui Lai-yiu was just one place away from the finals in the women's 100 meters hurdles event after taking ninth place, while Chan Pui-kei was unable to qualify after ranking seventh in the 200 meters heats yesterday.

On the other hand, Chan Ming-tai managed to snatch 12th place in the long jump event among other China athletes.

Hong Kong's table tennis team also bowed out from the mixed doubles event, after both pairs from Hong Kong were eliminated in the first round.