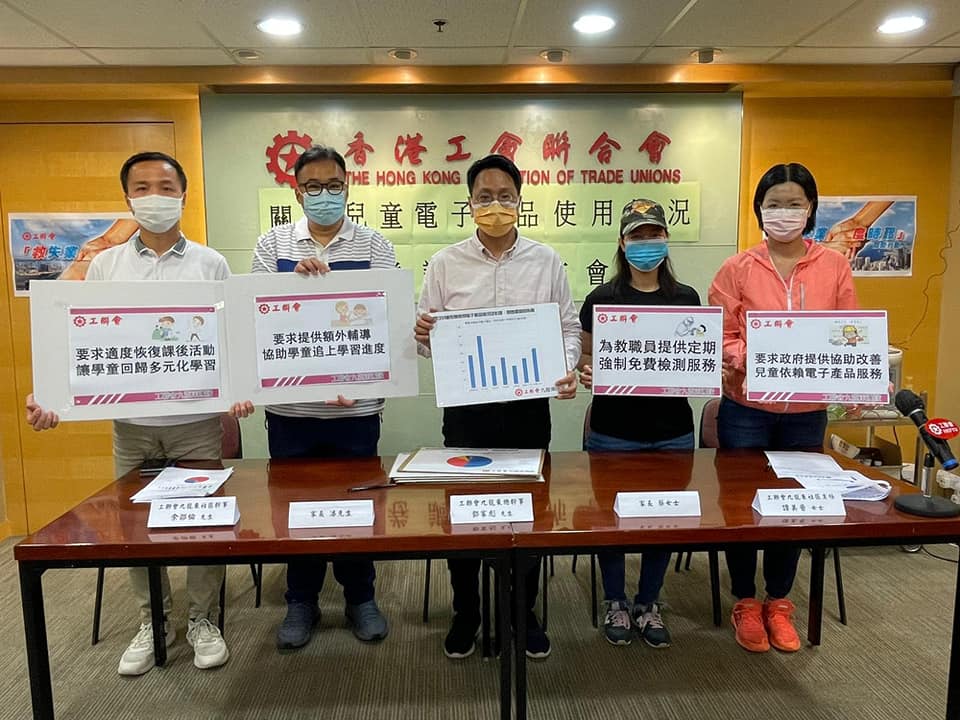 Parents agree online classes bring health problems to kids
A latest survey revealed that almost 90 percent of parents found online classes brought health problems to school kids,including eyesight impairment, neck and back pain.
The survey was conducted by the Hong Kong Federation of Trade Unions. They collected 849 replies, involving 1,158 school kids.

Results showed that around 70 percent of students attended in-person and online classes at the same time. On average, over half of the students spent more than four hours on electronic appliances for learning, while almost 80 percent spent more than an hour on gadgets for entertainment.

Data also suggested that 95 percent of parents agreed that kids became more dependent on electronic gadgets because of online classes and staying at homes for longer time.

About 87 percent of parents said that online classes brought health problems to their kids. Half of their kids experienced visual impairment after using electronic gadgets for a longer period, followed by neck and back pain, difficulties to pay attention and losing temper easily.

Around 79 percent and 67 percent of parents believed that their kids would be spending less time on electronic gadgets if in-person classes were resumed and more entertainment facilities were opened.

On the other hand, parents suggest after-school support to be provided to students who could not keep up learning progress at schools. They also suggested the government should resume extracurricular activities for students to learn in diverse ways.

The federation said the government should ask teachers and school staff to undergo mandatory testing, and to provide free specimen collection services. They required the Leisure and Cultural Services Department to reopen indoor playgrounds as well.