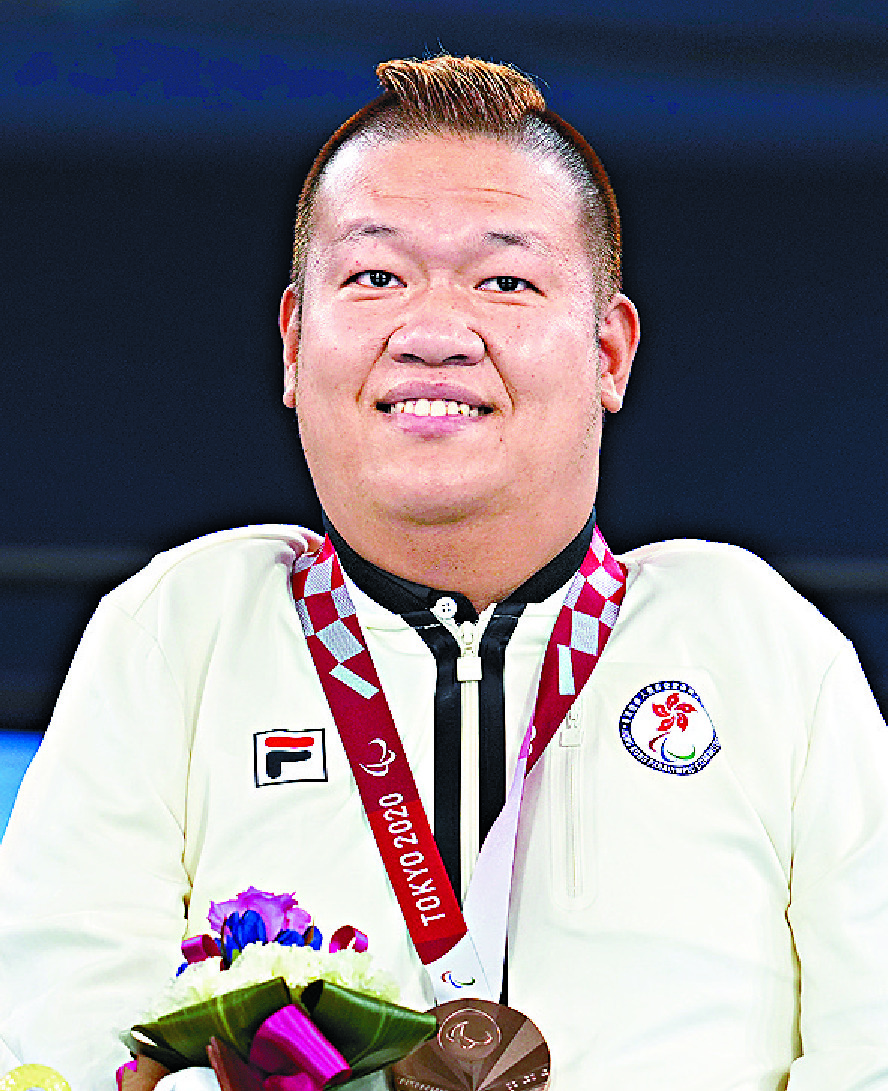 Paralympian blasts Olympic 'prize gap'
It is difficult to compare the cash awards between Olympic and Paralympic athletes, said the head of Hong Kong's delegation in the Tokyo Paralympics Elaine Wu Siu-ling.
The remarks came after veteran boccia player Leung Yuk-wing called for the narrowing of the "prize gap" between Olympic and Paralympic athletes upon making his triumphant return Sunday, as he said the time and effort paid by all athletes are the same.

In a radio program yesterday, Wu said the Olympics and the Paralympics are different in nature, therefore it is hard to compare.

"There were no live broadcasts of international sports competitions for para athletes in the past, therefore citizens among the community might not be aware of such competitions," Wu said, "But after the [Tokyo Paralympics], which sparked a massive amount of positive coverage in the media, I believe the subsidies, sponsors and prize money given to them will increase."

Leung, who won silver in the BC4 boccia pairs event and bronze in the individual, was the Hong Kong athlete who won the most medals.

But under the Henderson Land Commendation Scheme for Elite Athletes, the prize for a silver medal-winning team in the Paralympics is HK$800,000, while a silver medal-winning team in the Olympics is entitled to HK$5 million.

A bronze medalist in an individual event at the Paralympics can receive HK$200,000 but a bronze medalist in the Olympics will get HK$1.25 million.

Although the Hong Kong team only won two silver and three bronze medals in Tokyo, which is less than the 2016 Rio Paralympics, Wu said she is satisfied as the athletes' performance were outstanding.

Due to the pandemic, "Hong Kong athletes do not have as many opportunities as in the past to compete with overseas athletes," Wu added.

She also thinks the government purchasing broadcasting rights that allowed Hong Kong citizens to support local athletes was strong motivation for the athletes.

Para badminton bronze medalist Daniel Chan Ho-yuen said his matches against Japan's Daiki Kajiwara in the group stage and Kim Jung-jun from South Korea in the semifinals challenged his "physical limits," he added , "I could only congratulate them for performing better, and remind myself to train better."

He also said he was not disappointed for getting bronze, and thanked his mother and wife once again for their invaluable support.