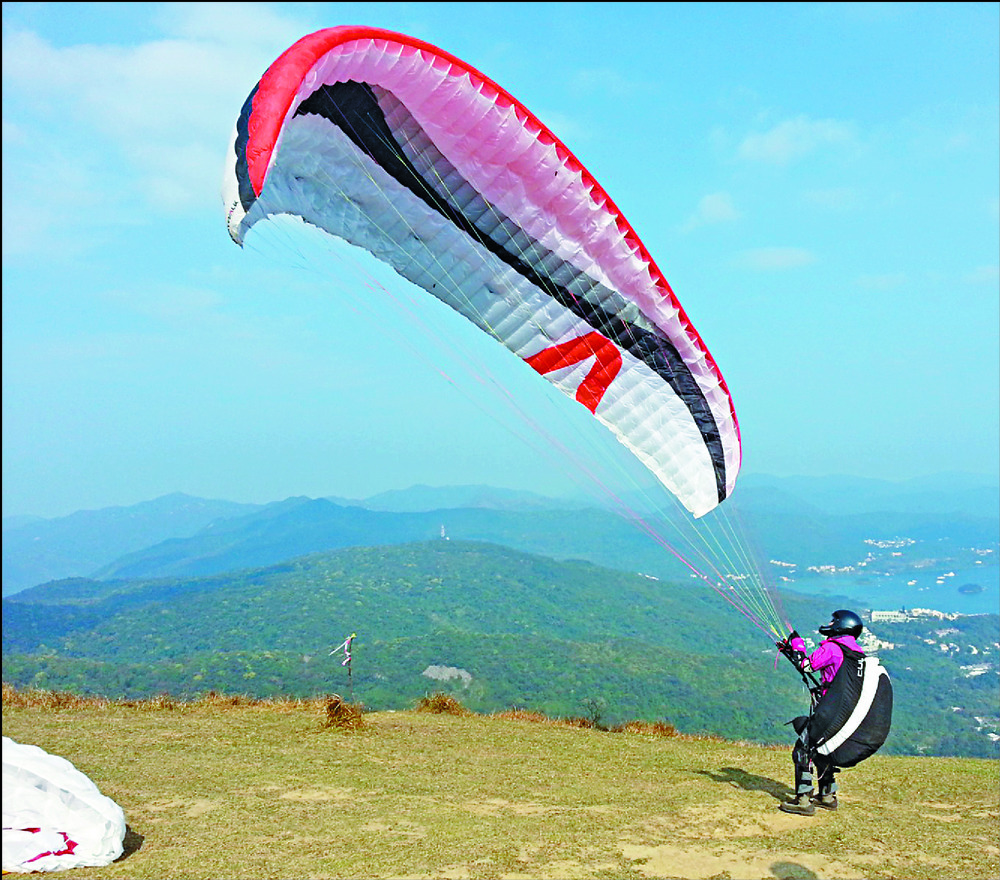 Paragliders' field day in Sai Kung attracts farmer's ire
A farm owner in Sai Kung complained of damaged crops and facilities after his land became a hot spot for paragliders.
Chu, the Sha Kok Mei farm's owner, posted a video on Wednesday showing a paraglider landing on his farm. The paraglider then attempted to tidy up his parachute, which had come to rest on several rows of crops.

Many paragliders have landed near his farm and other farms in the area lately, Chu said, adding this places both farmhands and crops at risk.

"Farmers have worked so hard for the past few months to grow the crops but now the crops are all being trampled to death," Chu said, adding that he believed the paragliders intended to land on a lawn east of the farm.

The Civil Aviation Department said it has requested the police force to step up its patrols in the area.

It has also contacted the Hong Kong Paragliding Association and the Hong Kong Paragliding Federation, urging them to remind their members to follow the rules.

The association's safety officer, Herman Chiu, suggested that if paragliders take off from Ngong Ping in Ma On Shan, they should return to the same spot for landing.

They should not be landing on the lawn near the Sai Kung farm, Chiu added, noting the department has not listed the area as a designated flight zone.