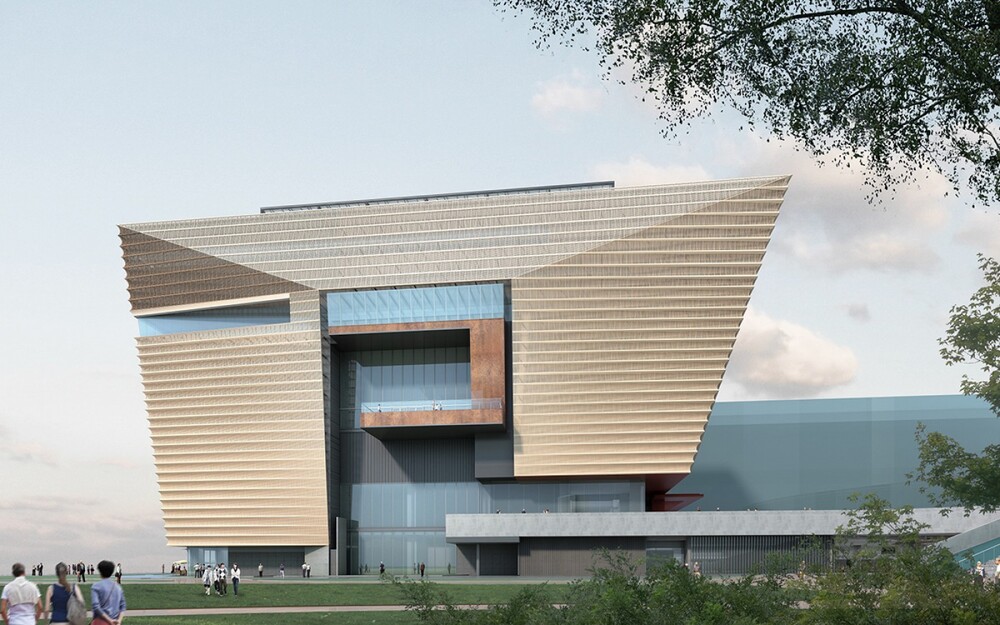 Palace Museums experts host lectures on collections, art and architecture
Experts from the Palace Museums in Beijing, Taipei, and Hong Kong are presenting a series of online public lectures.
The first lecture starts Saturday from 10:00am to 11:30am, the Hong Kong Palace Museum, at the West Kowloon Cultural District, announced. It will be on Zoom, in Putonghua, with simultaneous interpretation in English and Cantonese.

The lectures will be in three instalments. The first instalment will be held online on Saturday April 10, May 8, and June 12. The second and third instalments will be held in late 2021 and early 2022 respectively.

The Saturday lecture is on 'Entering the Palace Museum: Reading Traditional Culture in the Forbidden City.' Ms Ren Wanping, deputy director of the Palace Museum, Beijing, will explore the history and culture of the Forbidden City. Topics include the architecture, the naming of places, and the collection of the Palace Museum.

In the first lectures of the series, the current and former deputy directors of the three Palace Museums, including Ren, Ho Chuan-hsing, former deputy director of the Palace Museum, Taipei, and Dr Daisy Yiyou Wang, deputy director of the Hong Kong Palace Museum will discuss the variety, essence, and importance of Chinese art and culture, with topics ranging from the architecture of the Forbidden City to the art collections and culture of the imperial court, the WKCD said.

On May 8, the lecture is titled, 'The Birth of Masterpieces of Calligraphy and Painting: a Case Study of Mi Fu's On Szechwan Silk.' Ho Chuan-hsing, will take a closer look at 'On Szechwan Silk,' by Mi Fu, one of the four masters of the Northern Song dynasty. He will elaborate on the key factors in the birth of calligraphy and painting masterpieces through a discussion of the painting's creation, contents, and dissemination, as well as educational activities such as exhibitions, research, and publications.

On June 12, the lecture will be on 'Royal Love: Women and Masterpieces.' Dr Daisy Yiyou Wang will explore the role of women in the formation of masterpieces in the history of Chinese painting and calligraphy. Important works, such as The Nymph of the Luo River, and The Late Autumn Letter in Running Script, will be examined from new perspectives.

The Hong Kong Palace Museum is a collaborative project between the West Kowloon Cultural District Authority and the Palace Museum. The capital cost of the museum is fully funded by a donation of HK$3.5 billion from The Hong Kong Jockey Club Charities Trust.

Registration is available through the West Kowloon Cultural District (WKCD) website here, a zoom link will be sent via email upon registration. Only the first lecture is available for registration so far.