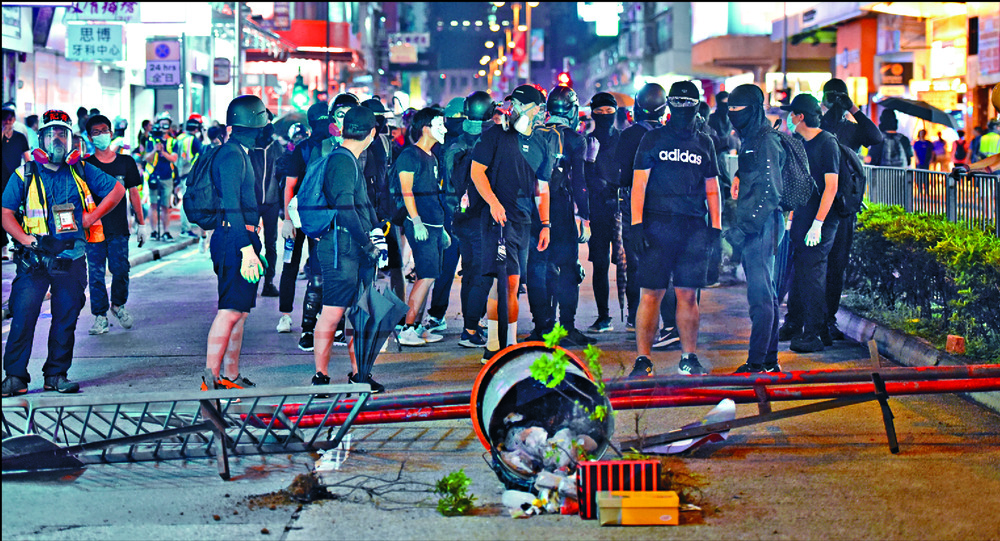 Pair jailed for hitting cops
A university student was jailed for 10 months and a young engineer for 11 months by the Sha Tin magistrates' court yesterday for assaulting two police constables at a Tsuen Wan mall on October 13, 2019.
Their offense was committed at the height of the 2019 social unrest. Yung Chun-hei, 22, a student at the University of Science and Technology, and Sin Ka-kuen, 28, were convicted of assaulting police in the due execution of their duties.

Magistrate Pang Leung-ting said there were aggravating factors in determining the sentence.

It happened shortly after the anti-mask law's enactment on October 5, 2019, which bans people from covering up their faces in unlawful assemblies and riots, Pang said.

"The defendants appeared at the mall in black outfits that day, before changing their outfits at the stores there to avoid identification." The two then assaulted the constables in the mall. Pang said the two also addressed the constables as "dogs."

He said the two also incited onlookers to prevent the constables from doing their duties.

The court heard that Yung possessed offensive weapons, including a hammer, four lighters and a pair of scissors. Sin had a slingshot, metallic balls, a cane, a lighter and a pair of scissors.

Yung struck senior constable Fung Wai-ho and constable Lam Wing-chiu with his fists. Sin did the same with Fung. In mitigation, barrister Poon Siu-bunn said Yung didn't plot the attack against the two constables - a conclusion also backed by the probation officer.

Yung had learned his lesson during his detention and his sustainability report came back positive.

Barrister Lawrence Lok Ying-kam said Sin was a law-abiding person. He was passionate about his job and was spoken of highly by his colleagues.