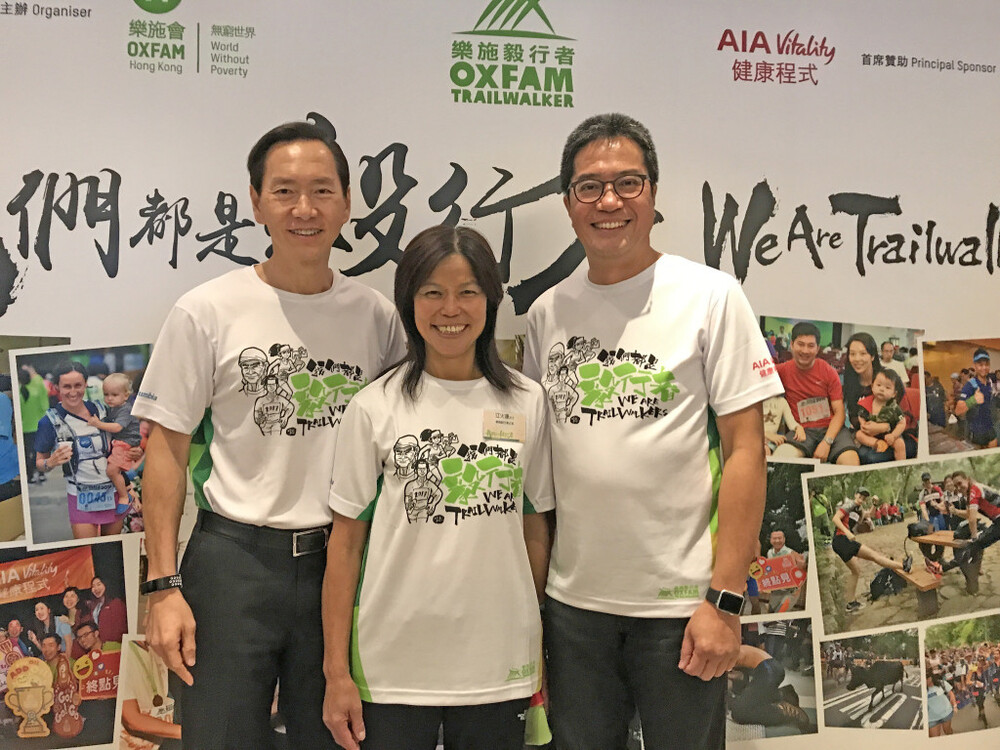 Oxfam Trailwalker returns as some 1,600 set off at Pak Tam Chung
The Oxfam Trailwalker returned to Hong Kong on Friday after a three-year hiatus as some 1,600 participants in about 400 teams set off at Pak Tam Chung in Sai Kung in the morning.
Many participants were thrilled that they could finally participate in the physical race instead of the virtual one.

The youngest trailwalker of today's event was 18, and the oldest was 73.

Dubbed "Mr. Trailwalker," Chan Kwok-keung, who has completed 30 trailwalker events in the past 20 years, hoped his team of four, aged 58 to 63, could finish the race in 16 hours.

"What matters is that all four of us are united, and we cross the finishing line safe and sound," Chan said.

Meanwhile, deputy financial secretary Michael Wong Wai-lun reassured participants that the physical race will be held this November again when speaking at the opening ceremony.

Wong later told reporters that the secretary for education, Christine Choi Yuk-lin, and some secondary school headmasters took part in the trailwalker as well, but he didn't because of a lack of training.

"I'll have to put more effort into training. It's 100 km we are talking about, and I can't just sign up whenever I want," Wong said.

Former Executive Council convener Bernard Chan welcomed participants' return and wished them Godspeed. He added today's event marked a good start and hoped the number of teams could increase back to about 1,000 by November.

Secretary for security Chris Tang Ping-keung also came to support his colleagues from the customs and civil aid service.

The finishing line is set at the Po Leung Kuk Jockey Club Tai Tong Holiday Camp in Yuen Long, and participants are required to complete the 100 km MacLehose Trail and other connecting trails in 48 hours.