Siblings don't want remaining 10,000 tonnes of timber on site to go to waste or end up in landfill.
Chi Kee Sawmill and Timber, one of the few remaining woodwork factories in Hong Kong, is making a last-ditch call for help to relocate its operations, after the owners received notice last week to move out to make way for a new development.

The clearance deadline given by the Lands Department for the 40-year-old sawmill, located in Kwu Tung, Sheung Shui, was June 30, but 72-year-old Wong Hung-kuen and his siblings have not moved because they cannot let go of the remaining 1,000 tonnes of timber on the site.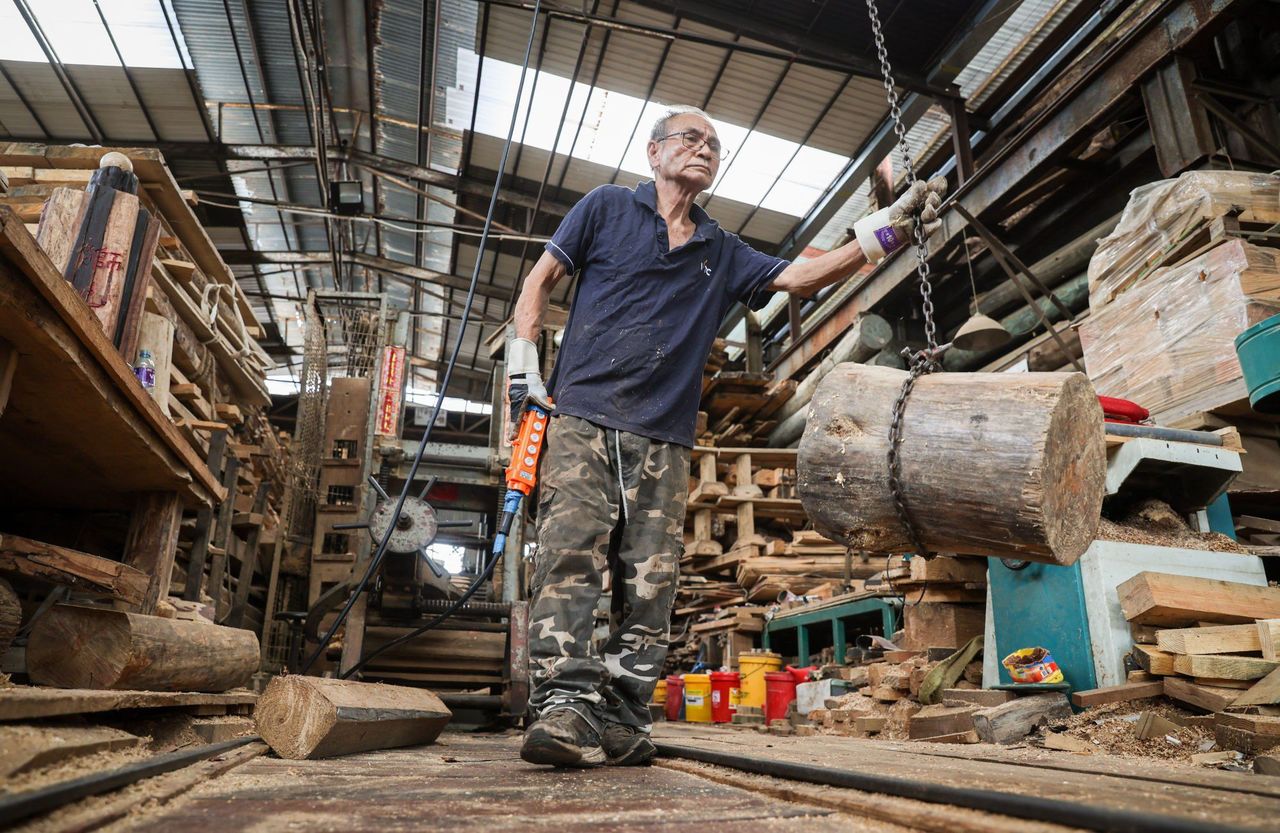 Factory owner Wong Hung-kun at the Chi Kee Sawmill and Timber at Ma Tso Lung Road in Northeast New Territories.

"We are not asking for much, we just wish to use our own methods to handle the timber instead of dumping it in the landfill," Wong told the media on Wednesday. "We want to turn these materials into wooden products. Timber should not be wasted like that."

Staff from the Lands Department had approached Wong and offered to help handle the remaining wood, he said, but he disapproved of their method.

"They said they could use grinders to turn the timber into fertiliser for agricultural purposes. It is not feasible because much of the woodstock we have, taken from cable poles for example, is painted with a toxic coating. It could not be used for agriculture," Wong added.

Chi Kee Sawmill and Timber moved to the current Kwu Tung Ma Cho Lung site in 1982. The 10,000 sq ft site is owned by Wong and his siblings.

Wong said his was the only plant that still used machinery to cut wood, while other operations only engaged in recycling or reselling.

The site of the sawmill is earmarked for public housing, under the government's plan for Kwu Tung North, where land clearance operations have begun.

Wong and his family wished that the government would grant them two more years to handle the remaining timber and wood.

Wong said the compensation offered by the government was insufficient for relocating the factory. According to the latest rates for resumed land, owners of agricultural sites in his area were entitled to HK$1,500 (US$191) per sq ft.

Wong had tried bidding for a piece of land in Yuen Long but failed.

According to volunteers who took Wong's woodwork classes, a "white knight" has reached out to offer 10,000 sq ft of land at a monthly rent of HK$80,000. But the 72-year-old said the rent was unaffordable because their monthly revenue had never exceeded HK$80,000.

Wong has reached out to the government about turning the sawmill into some form of museum to educate the public about woodwork, sawing technique and the history. He was inspired by The Mills, a textiles factory in Tsuen Wan revitalised into a cultural and retail landmark, but he never received an official reply.

"They could preserve the machinery and exhibit it in a park in the new residential area. I would already be very happy."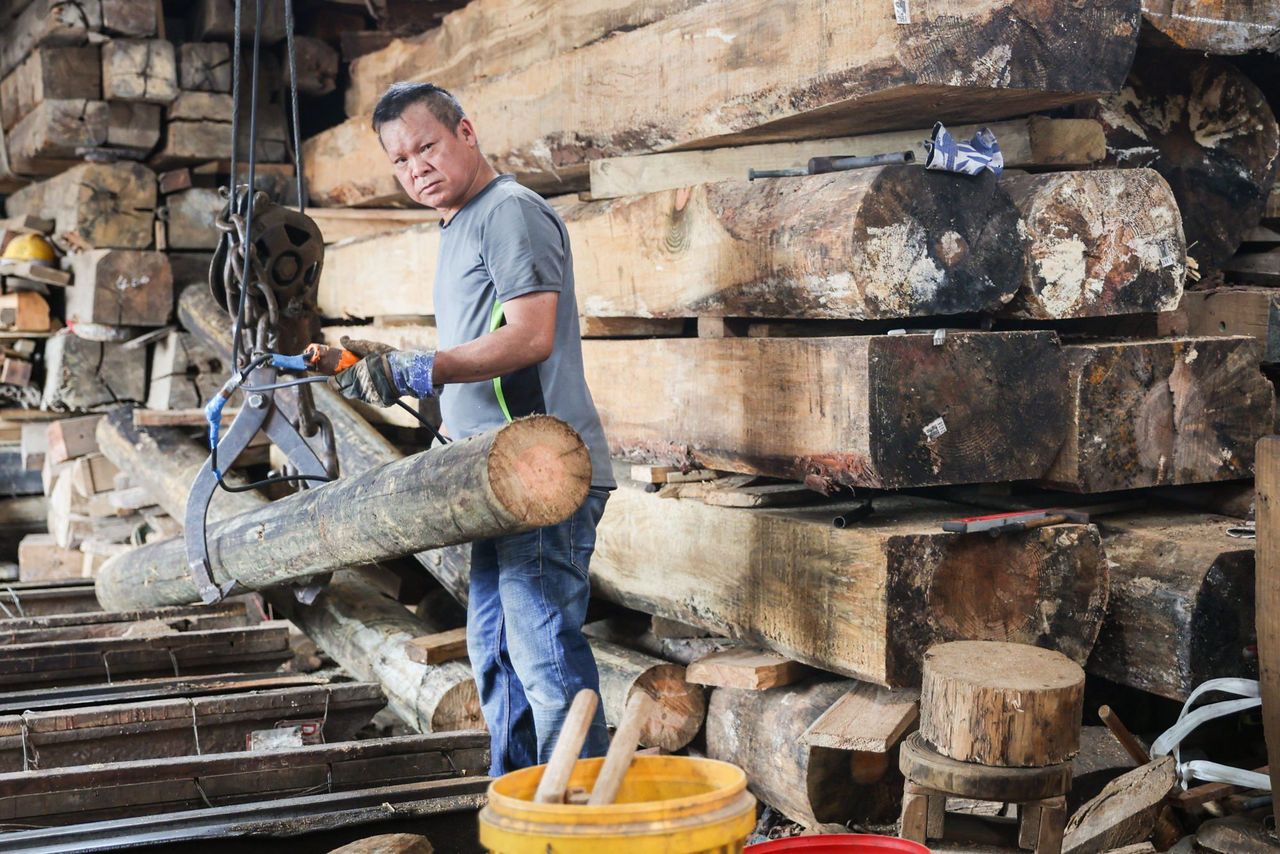 A worker Chi Kee Sawmill and Timber.

A spokesman for the Lands Department said the site concerned both private lots and government land. It said it had first informed the sawmill in 2019 that it had to move out by the second half of 2021, giving it some time to relocate itself. The private lots of the site were then resumed in December 2019.

Then in September last year, the Lands Department posted a notice to demand the operator to stop occupying government land. The initial deadline in December had been pushed back several times to June this year.

"The government has given more than two years of buffer to allow the sawmill to relocate itself. But the land resumption and clearance plan cannot be further delayed now due to the development of the Kwu Tung North area," he said.

He said the government would arrange for land planning consultation and mediation service if an operator wanted to relocate, but according to Lands Department records, the sawmill had not made a request for such services.