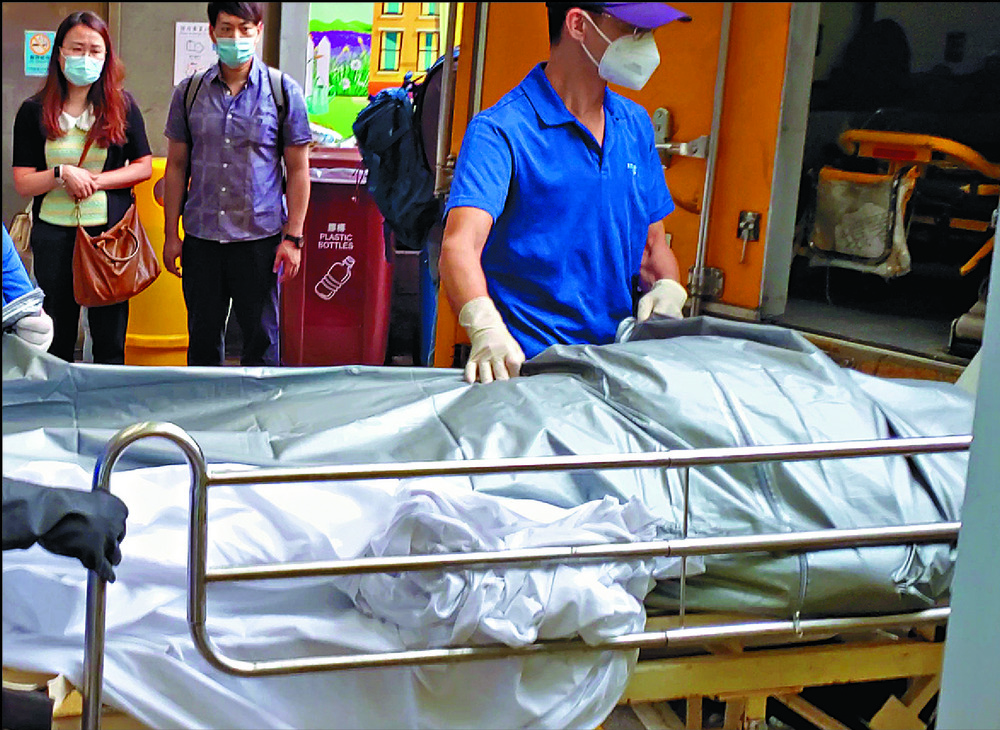 Overwork fears as ferry captain dies
A 47-year-old Star Ferry captain died early yesterday after collapsing on the lower deck of the ferry.
His wife said her husband, Chung, was working his 23rd consecutive day yesterday, given that he had a 30-day work cycle and could only have a day off in the last five days.

Chung, the family breadwinner, is survived by his wife and two sons who are still in secondary two and primary five.

His wife is hoping Star Ferry can give a reasonable account of the incident and that the authorities can provide financial assistance.

In reply to a media inquiry, the ferry company said "the incident is still under investigation" and that it was saddened by the unfortunate incident and would provide as much assistance as possible to his family.

Chung was found on the deck beside the control room at 4.59 am yesterday by his chief mate.

Paramedics called to the scene took him to Queen Elizabeth Hospital, where he was certified dead.

Police have classified Chung's death as an industrial accident. The cause of death will be determined by an autopsy.

His wife said Chung had always been in good health without any chronic illnesses and that she was feeling helpless at his sudden death.

He had planned to take her and their two sons to Japan during their summer holiday.

She said she had heard from Chung that more than 10 staff members have quit recently resulting in a shortage of manpower, forcing Chung to have to work continuously for 23 days.

However, Fan Keung, chairman of the Small Craft Workers Union, said Star Ferry has been operating on a three-shift arrangement for decades - seafarers work on a 10-day morning shift, then a 10-day afternoon shift, and a five-day overnight shift, following five days off - and that the incident was unlikely to be related to a manpower shortage.

Overnight shifts workers are required to sail one or two round trips from 11 pm and rest on board until the next morning, and check the machinery at about 6 am and drive another one or two turns before going off work, he added.

Fan said Chung was inspecting the machinery on board during his overnight shift preparing for the first ferry departing at 6.30 am, before he suddenly had a seizure and fell into a coma.

Fan said most workers were satisfied with the working arrangements, which enabled them to have a five-day break, as it is long enough for a short trip.

A worker also said: "We actually work for only eight hours daily, and can have 16 hours to rest."

But Siu Sin-man, executive director of the Association for the Rights of Industrial Accident Victims, said the incident might be caused by physical stress due to overwork.

"There should be proper rest days if it is not necessary to work 23 consecutive days," she said.