Fully vaccinated students who previously tried to fly to Hong Kong from Philippines and Indonesia say existing policy is discriminatory.
Stranded international students studying at Hong Kong universities are pleading to be given the same deal as foreign domestic helpers on Covid-19
vaccine recognition so they can resume face-to-face studies.

Fully vaccinated students who had attempted to fly to Hong Kong from the Philippines and Indonesia in the past academic year said the existing policy was discriminatory. Some had never set foot on campus since enrolling.

"The government recognises Indonesia's vaccination record for domestic helpers but not for other Hong Kong residents like us? How are we any different?" a third-year global economics and finance student at Chinese University said on Saturday. "It has been a roller coaster of emotions for the past two years in trying to return to Hong Kong, especially these past few months."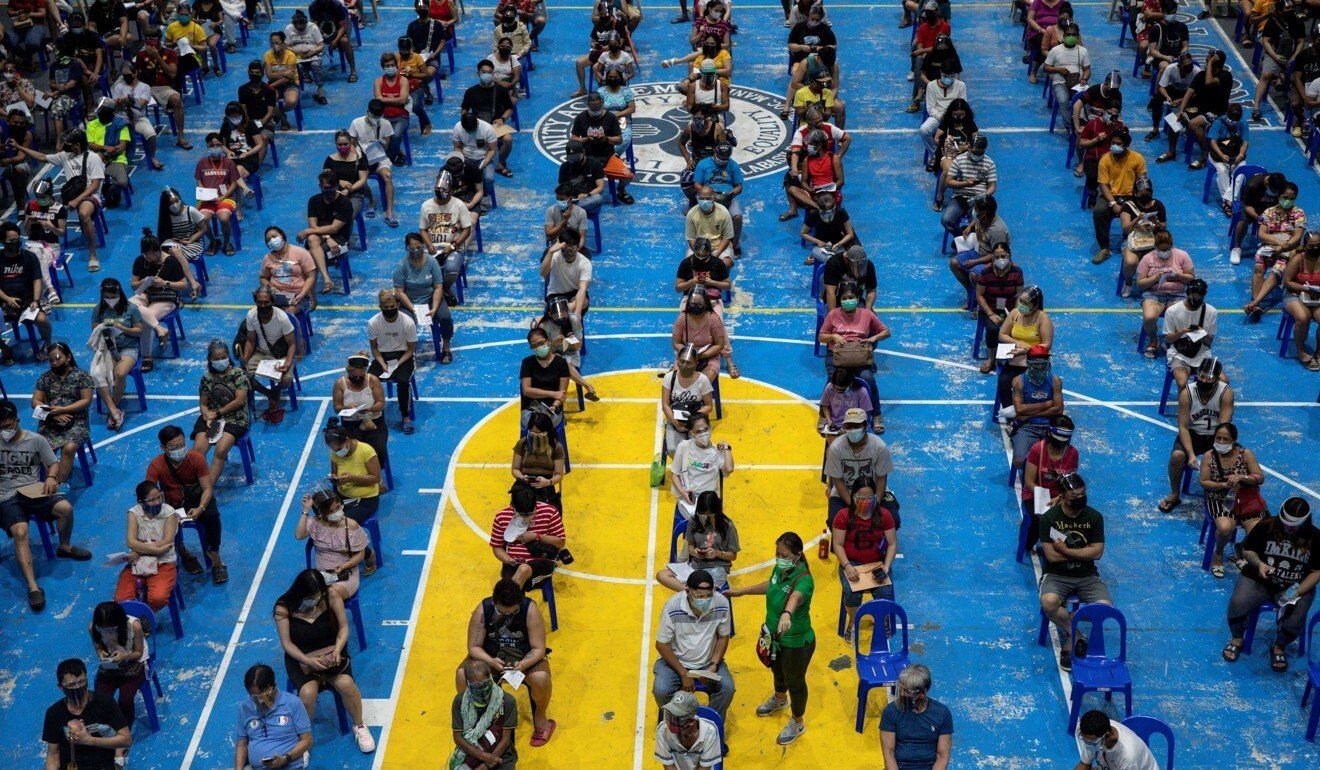 Covid-19 vaccine records for helpers from the Philippines will be accepted.

The 20-year-old, who declined to be named, has not been on campus since November 2019 when her university told foreign students to go home because of the social unrest rocking the city.

The government recently struck bilateral deals with Indonesia and the Philippines to accept helpers' Covid-19 inoculation certificates, paving the way for the workers to come to Hong Kong to alleviate a shortage. But the arrangements triggered complaints as many other people and groups were excluded.

Students, business travellers and other workers who received jabs in the two Southeast Asian countries were not given the same treatment.

Under border control measures, only travellers with recognised certificates from the two countries can enter Hong Kong and they must undergo 21 days of quarantine.

Some university students stuck in Indonesia said the government's move was to suit its own needs.

Year-four student Vanessa, studying for a degree in marketing with data science at Hong Kong University of Science and Technology (HKUST), said: "Not only am I unable to get hands-on class experience, it has also become harder to find internships since they require the physical presence of interns yet it is impossible to travel back to Hong Kong."

The 21-year-old returned home after classes went online in January 2020.

Another Indonesian student, who has yet to step foot on the University of Hong Kong campus, was worried about her studies.

"I am majoring in design+ which is a very hands-on and practical major, so it's getting harder to do classes remotely … I am currently the only one left doing [practical classes] online for my major, there is a fear of getting left [behind]," said the 19-year-old second-year student, who declined to give her name.

Education University PhD student Charla Rochella Santiago, 34, from the Philippines, said the city's travel restrictions had been unpredictable. She considered travelling to a third country for 21 days to enter Hong Kong but could not afford it.

"I am appalled to realise that there were a lot of us who could not set a concrete plan on travelling because of the current restrictions in place. Moreover, isn't it a riskier move to travel alone, travel farther, and expose myself to more areas than I am currently exposed to?" the education research student said.

Hong Kong has strict regulations for "Group A" countries deemed to have the highest Covid-19 risk. Among the 25 countries in the group are Britain, the United States and the two Southeast Asian nations.

People stuck in Group A places can return if they have been vaccinated in Hong Kong, mainland China or countries deemed by the World Health Organization (WHO) as having "stringent regulatory authorities" (SRAs). But they all must quarantine for 21 days on arrival.

As Indonesia and the Philippines did not have SRAs, Hong Kong required a special arrangement for helpers to return.

Previous bans on flights from the two countries, which supply most of the city's 370,000-strong workforce of domestic helpers, made it difficult for workers to enter Hong Kong in the past year.

The WHO's list of 36 countries with SRAs does not include India, Pakistan, Malaysia or Turkey – also classed as Group A – meaning students from these places are facing the same situation.

Although local universities are starting to return to face-to-face teaching they are also accommodating stranded students.

An HKUST spokesman said any classes containing stranded students would be mixed mode, involving online teaching. At Chinese University, special arrangements would be made for anyone affected by travel restrictions, a spokesman said.

A Polytechnic University spokesman said its courses would be face-to-face and online simultaneously in semester one but students outside Hong Kong were advised to "make advanced arrangements" to come to the city.

None of the universities commented on whether they had lobbied the government to reopen the border to international students.

The Post has contacted the government and the Philippine and Indonesian consulates for comment.