Move will help attract more investors and talent to city, industry leaders say; HK$10 billion to be set aside for proposed InnoLife healthtech hub in the Hong Kong-Shenzhen Innovation and Technology Park.
More than HK$16 billion (US$2.05 billion) will be poured into plans to turn Hong Kong into an international innovation and technology (I&T) hub, a move industry leaders say they believe will help attract more investors and talent to the city.

"Continuous promotion of I&T development is an important strategy to foster a more vibrant and diversified economy," Financial Secretary Paul Chan Mo-po said in his budget speech on Wednesday, pledging more resources for I&T projects to attract talent and start-up firms.

"The current government has invested over HK$130 billion in I&T development, which has seen results trending up in recent years. I will allocate additional resources in the budget to keep reinforcing the entire value chain and the I&T ecosystem," he added.

Noting that developing Hong Kong into an international I&T hub was a priority under China's 14th Five‑Year plan, Chan said a total of HK$16 billion would be allocated to five major tech projects for this financial year.

About HK$10 billion will be earmarked for a proposed InnoLife healthtech hub in the Hong Kong-Shenzhen Innovation and Technology Park (HKSTPC) at the Lok Ma Chau Loop, near the border with mainland China. The first batch of buildings will be completed by the end of 2024.

"With the 16 laboratories and the eight relevant state key laboratories [in the InnoLife hub] as the basis, we can pool together top‑notch research teams from all over the world and focus our efforts on research and development (R&D) work as well as global research collaboration in the field of life and health sciences," Chan said.

The number of start‑ups surged from around 1,000 in 2014 to about 4,000 last year, while the amount of venture capital investment rose from HK$1.24 billion to about HK$41.7 billion in the same period. Currently, Hong Kong is Asia's largest and the world's second-largest fundraising hub for biotechnology.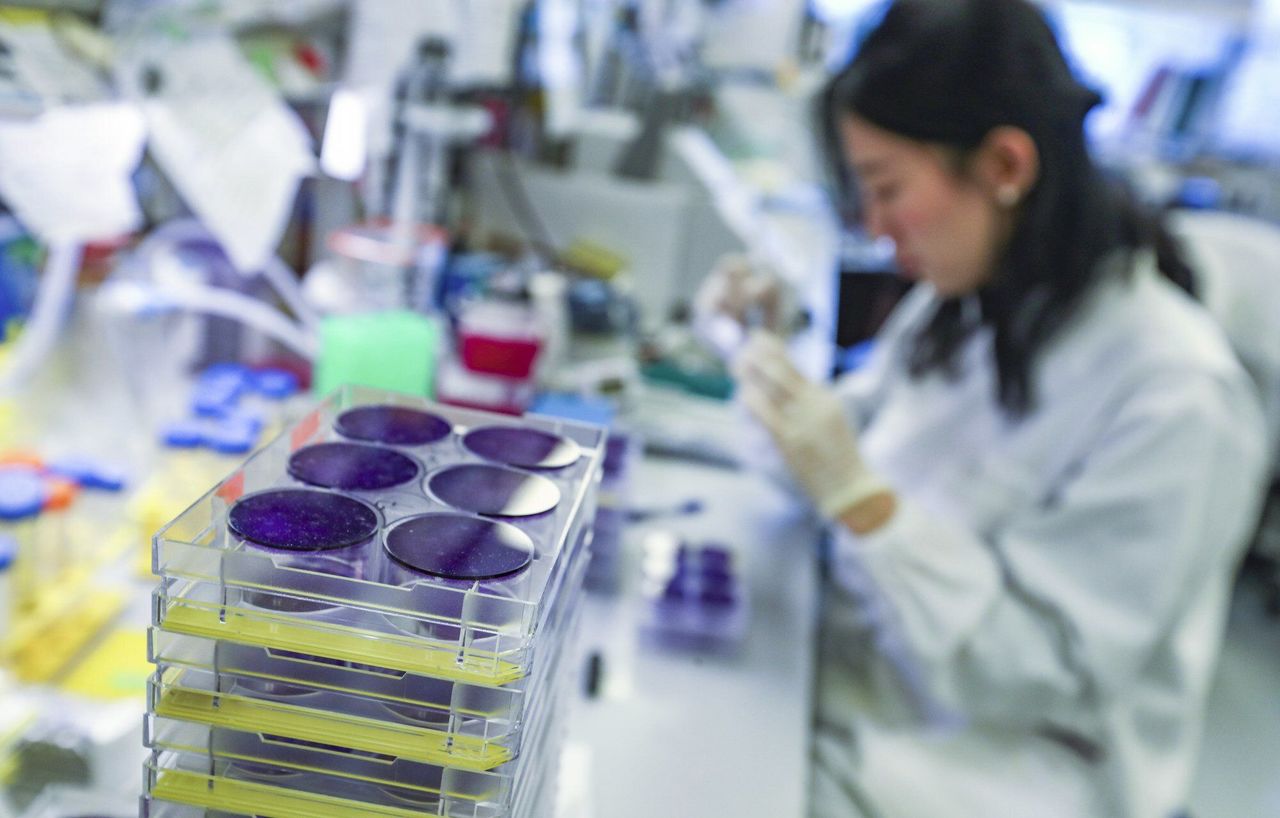 The Hospital Authority will help more institutions explore ways of facilitating research and clinical trials.

The InnoLife hub will focus on research work in fields such as biomedicine, engineering, big data and artificial intelligence (AI), which would benefit areas including diagnosis and prevention, drug discovery, advanced treatment and rehabilitation.

A source said about HK$6 billion of the HK$10 billion fund would be used to operate the 24 laboratories over the next four years.

Chan said the Hospital Authority would help more institutions explore how to make better use of their hospitals for conducting research and clinical trials as well as the data accumulated for R&D purposes.

"Our aim is to promote multi‑faceted collaboration in scientific research and development of industries, develop Hong Kong into a major R&D hub in life and health disciplines, and link up related industrial clusters," he said.

About HK$5 billion from the Future Fund will be used to set up a new Strategic Tech Fund for investment in tech firms of "strategic value" to Hong Kong, such as AI and robotics, to raise the city's competitiveness.

The HKSTPC and the Cyberport will be invited to identify technology enterprises of this nature and "investment opportunities conducive to enriching the I&T ecosystem".

The government subsidy for the existing 16 state key laboratories and six Hong Kong branches of Chinese National Engineering Research Centres will be doubled to HK$440 million to help develop R&D activities, nurture local talent and attract more foreign I&T professionals. It will also be used for further cooperation and exchanges with mainland institutions.

Other major measures include providing an additional subsidy totalling HK$48 million per year to encourage universities to set up their own start-ups and commercialise their R&D results. Each start-up will get an annual subsidy of up to HK$1.5 million for three years.

Another HK$600 million will be reserved for a comprehensive e-audit in the coming three years to review the adoption of technologies by government departments, promote further digitalisation of government operations and boost efficiency of public services through I&T solutions.

Leonard Chan Tik-yuen, chairman of Hong Kong Innovative Technology Development Association, said the initiatives could lure outstanding tech firms and talent to develop advanced technologies in Hong Kong.

"Hong Kong has some top-notch talent and it can further strengthen its advanced technologies such as the development of chips and AI," he said. "I&T officials and relevant institutes should actively look out for talent, especially in the mainland."

Polytechnic University's president Teng Jin-guang said the measures would strengthen the city's I&T ecosystem and facilitate the diversification of the economy, adding the university would work closely with the industry to nurture more start-ups and support Hong Kong's I&T development.