Symptoms included dizziness, difficulty breathing, exhaustion and headache.
More than half of outdoor sanitation workers have suffered from heat-related illnesses in the past two months, a survey has found, as Hong Kong roasts under record-setting temperatures.

The environmental group Greenpeace and the Hong Kong Catholic Commission for Labour Affairs on Wednesday revealed the results of their poll of 150 outdoor sanitation and pest control workers between August and September.

The study found that 52.7 per cent of the respondents had experienced heat-related illnesses, with symptoms including dizziness, difficulty breathing, exhaustion and headache. Among them, 20 per cent said they had suffered from such symptoms every day.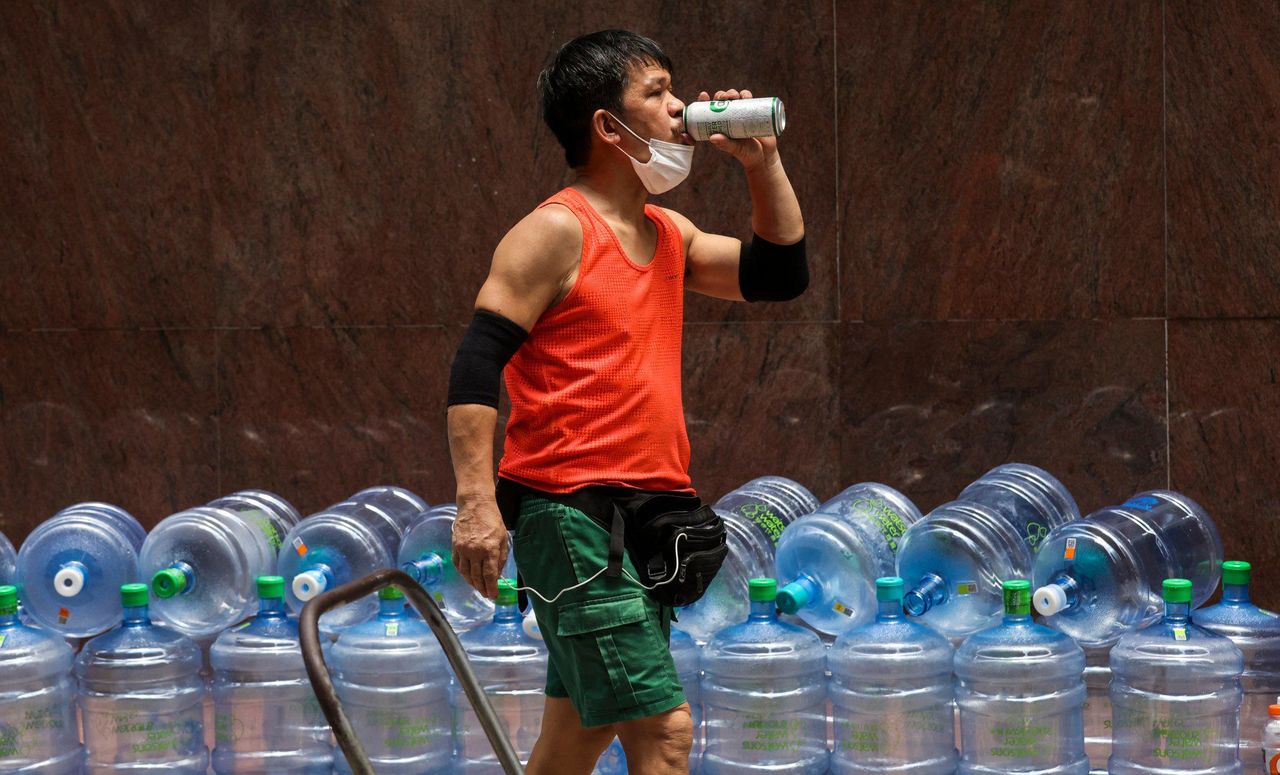 According to the study, 52.7 per cent of respondents experienced heat-related illnesses.

One pest control worker who wished to remain anonymous said she felt the hot weather had become extreme in recent years, making her job more exhausting.

"My whole body is always full of sweat during work and sometimes I feel very dizzy," the 63-year-old worker said. "And because we need to put our masks on all the time, it's even more difficult to work."

She added that she needed to wear a half-face respirator mask, goggles and a gown that covered her whole body while carrying out mosquito control efforts.

"The goggles are full of steam and my mask is filled with sweat. It feels like you have fallen into a pool as your whole body gets wet," she said, adding she had developed a heat rash on her back since a change of clothing was not provided during her daily shifts.

The worker said she only had 10 minutes of rest after every two hours during her eight-hour shifts, which was not enough if the workload was heavy on a hot afternoon.

Law Pui-shan, a policy research officer at the commission, said the Labour Department's guidelines to prevent heatstroke among outdoor workers suggested that employees should take a 15-minute break after every hour.

"However, because this is a guideline but not a legislation, many workers will not dare to follow it and employers will ignore it," Law said.

She urged the government to introduce legislation to protect workers facing heat-related illnesses.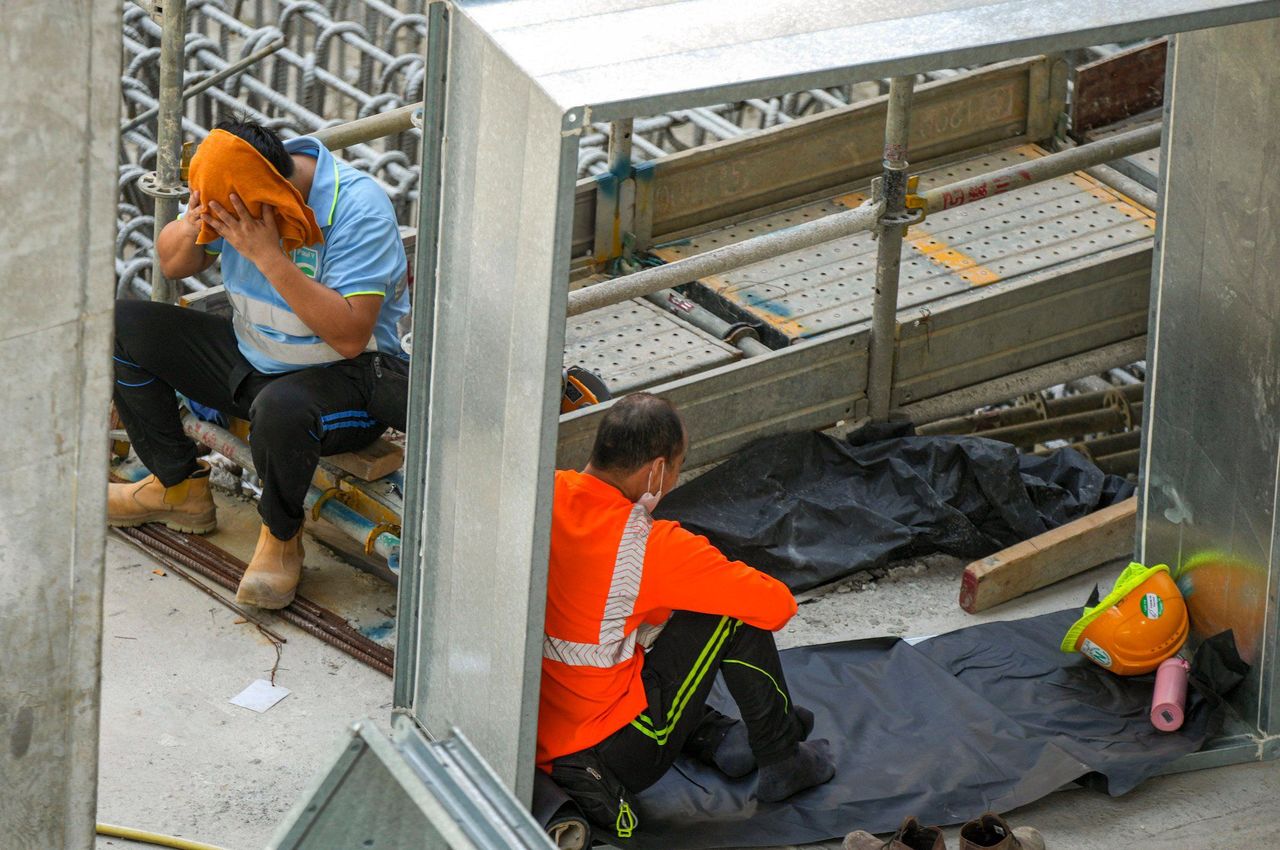 More than half of outdoor sanitation workers have experienced heat-related illnesses in the past two months, according to the survey.

In 2021, 22 cases of heatstroke at work had been reported, but only two employers were prosecuted, according to government statistics cited by the commission.

Residents continued to swelter on Wednesday as the Observatory recorded a temperature of 35.9 degrees Celsius for a second day in a row, breaking a record set last week for the hottest day in September. The forecaster warned that the extreme heat would continue until early next week.

Leung Wing-mo, a former assistant director at the Observatory, attributed the high temperature to the combined effects of climate change and Typhoon Muifa which is poised to hit Shanghai.

"The satellite imagery showed good weather in China. It was sunny and temperatures were high in the inland areas. Typhoon Muifa has further pushed the hot air towards Hong Kong," he said on a radio programme.

Meanwhile, the Environmental Protection Department has recorded higher than normal air pollution levels since last weekend.

The air quality health index at some monitoring stations including those in the Central and Western district reached the "serious" health risk category later this afternoon.

The department said it expected the air pollution levels to remain high in the next few days.

At the "serious" level, employers are advised to assess the risks of outdoor work and take appropriate preventive measures to protect the health of their employees.

Tom Ng Hon-lam, a campaigner at Greenpeace, urged the government to establish more monitoring spots for the wet bulb globe temperature (WBGT), an index for heat-related stress on the human body at work under direct sunlight.

Ng said there are currently two monitoring spots in Tsim Sha Tsui and Fanling, but more WBGT monitoring stations could help employers assess the risk of workers suffering from heatstroke and take timely precautions.