Voter enthusiasm recorded at its lowest since 1991, with only 52 per cent willing to show up for December 19 poll.
More than half of Hong Kong voters do not know the identities of candidates running for direct seats in their own constituencies, a poll has found with less than a month to the Legislative Council election.

The latest survey by the Public Opinion Research Institute (Pori) also reported the lowest voter enthusiasm since records began in 1991, with the proportion of respondents willing to show up at the December 19 race slumping to 52 per cent from the more than 80 per cent logged in the four most recent races.

The polling institute's survey – the first of three rounds – to gauge public opinion on the election was released on Tuesday amid accusations by a pro-Beijing legal group that the move aimed to incite voters to cast blank votes, which is banned under the law.

Pori asked 838 respondents about their voting intentions and general knowledge of the election over a four-day period last week before a new national security committee vetted all 154 hopefuls and disqualified one.

The poll is the first direct election after a Beijing overhaul of the political system. Under the sweeping changes, Legco's membership was expanded from 70 to 90, while the number of directly elected geographical seats was slashed from 35 to 20.

Two lawmakers will be returned in each of the 10 redrawn geographical constituencies. Most constituencies will see a race between two pro-Beijing and one non-establishment hopeful.

In the latest survey, 60 per cent of the respondents said they were completely unaware of who was running in their own constituencies, while the remainder could name at least one candidate.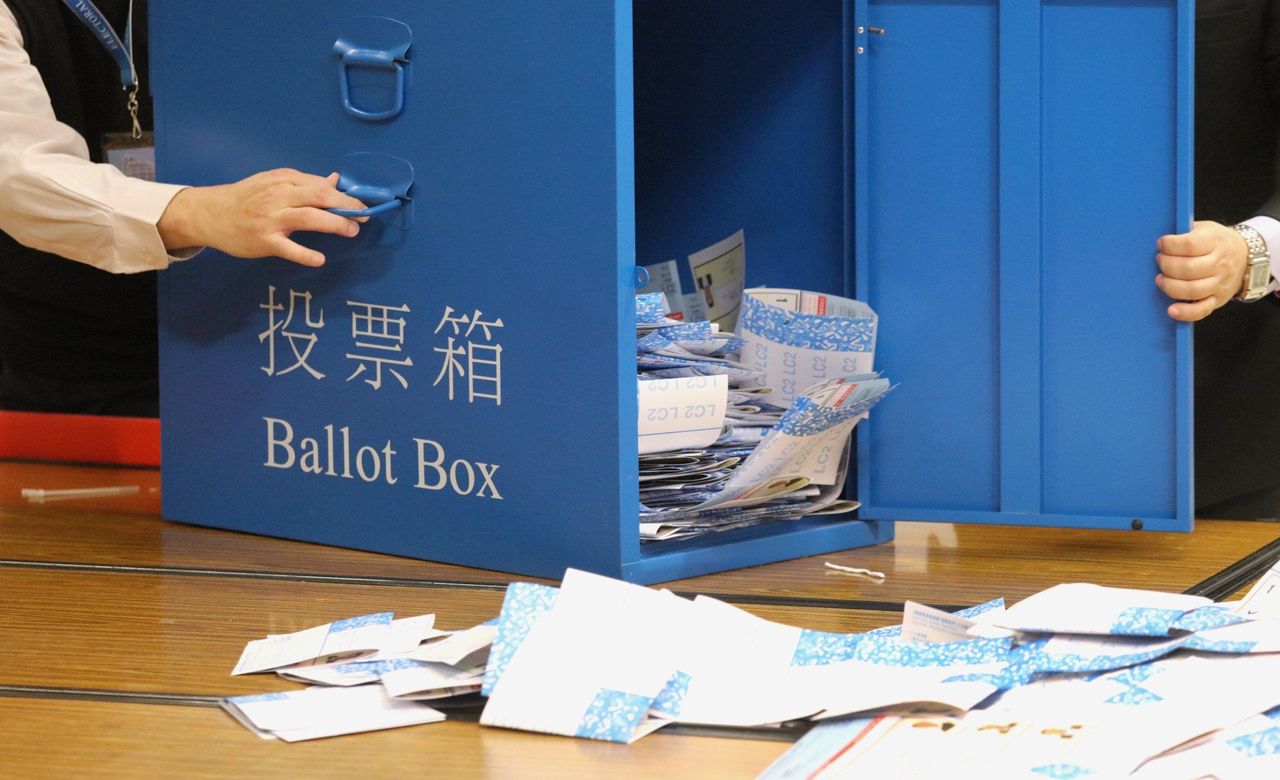 A ballot box for the Legislative Council by-election in 2018.

About 40 per cent of respondents were unsure which geographical constituency they belonged to. Among the remaining who said they knew, 62 per cent either provided a wrong answer or failed to name it when asked.

Only 52 per cent said they would "definitely" or "probably" vote, 33 per cent said they would "definitely" or "probably" not, while 14 per cent remained undecided.

This was in stark contrast to the most recent four polls that took place from 2004 to 2016, with the proportion of voters showing their eagerness to vote ranging from 81 per cent to 87 per cent.

The institute, founded by Dr Robert Chung Ting-yiu, a former chief pollster at the University of Hong Kong, has surveyed voter enthusiasm ahead of the elections since 1991 when the city held its first direct race for Legco seats.

The latest results were the lowest compared with that recorded in the previous eight legislative elections.

In the 1991 Legco election, 61 per cent indicated their interest to vote a month ahead of the poll, with the ratio increasing to 73 per cent in the two days leading up to it.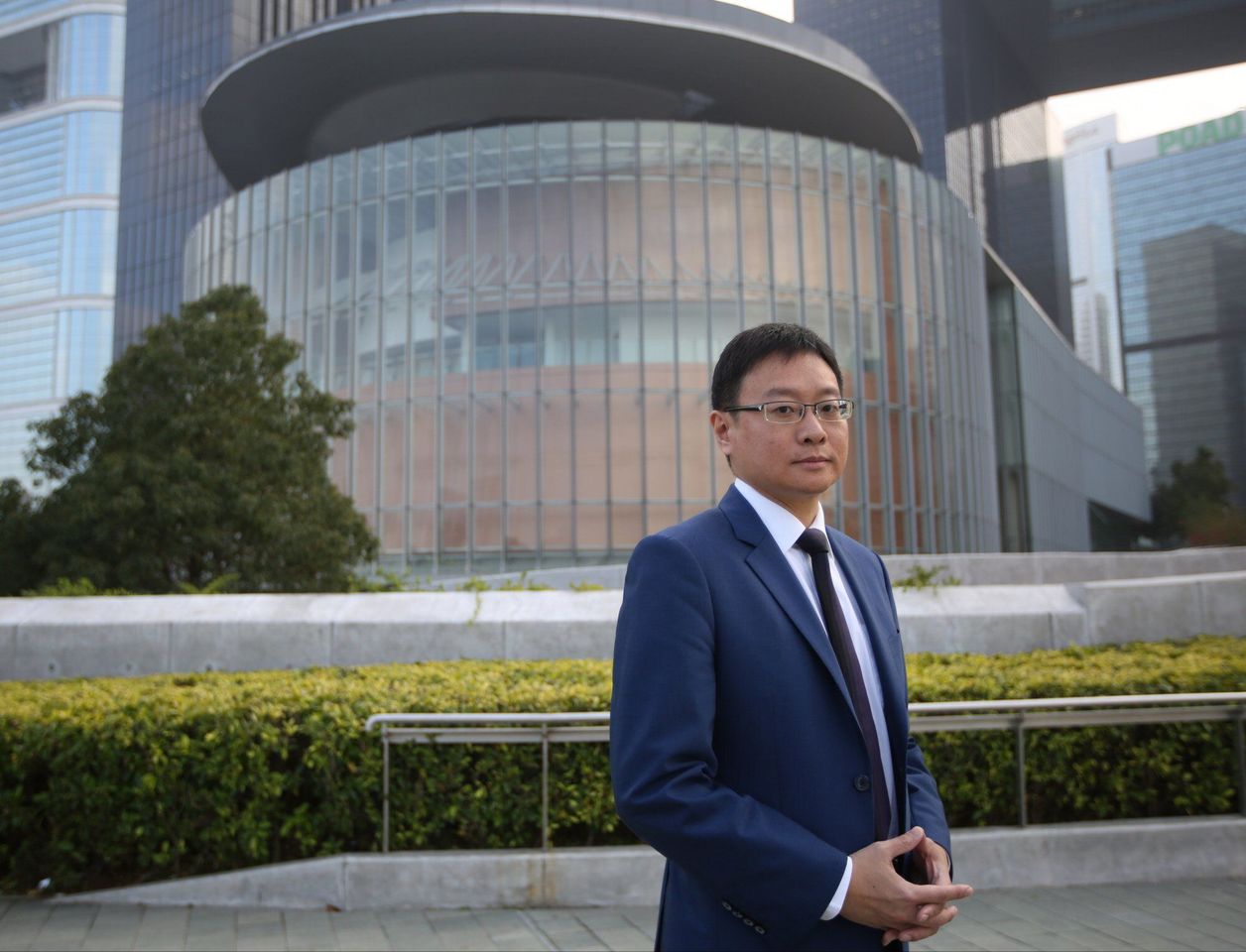 Former opposition lawmaker Kenneth Chan.

Former opposition lawmaker Kenneth Chan Ka-lok, a political scientist at the Baptist University, said the apathy was a result of Beijing's electoral overhaul that rooted out the opposition players, along with its new vetting mechanism which confirmed the candidacy of hopefuls only a week after the nomination period closed.

"It's not just a legal requirement. The new waiting period that came along had confused and disrupted hopefuls' plans to kick off their campaigns," he said.

"But I believe any government efforts during the coming month won't boost the turnout. My estimate is a record low of about 20 to 30 per cent."

The last Legco election in 2016 marked a record turnout of 58 per cent, with 2.2 million casting their ballots in the wake of the 2014 Occupy movement.

Pro-Beijing heavyweight Tam Yiu-chung, Hong Kong's sole delegate to the National People's Congress Standing Committee, the nation's top legislative body, said the survey results showed the city's government should step up on publicity.

"I am not worried about the results though. This is a new electoral system and the number of geographical constituencies increased from five to 10, so it's not surprising that many voters were unsure about the name of their constituencies," he said, adding that more promotion of the race by candidates and the authorities would boost voter awareness.

Tam also said it was normal for voter enthusiasm to be lower this time because the city's political atmosphere had remained stable in recent months.

"In the past few elections, it was a fierce contest between two blocs," he said. "Now we have returned to the situation of a long time ago when the atmosphere remained quite calm even before a poll."