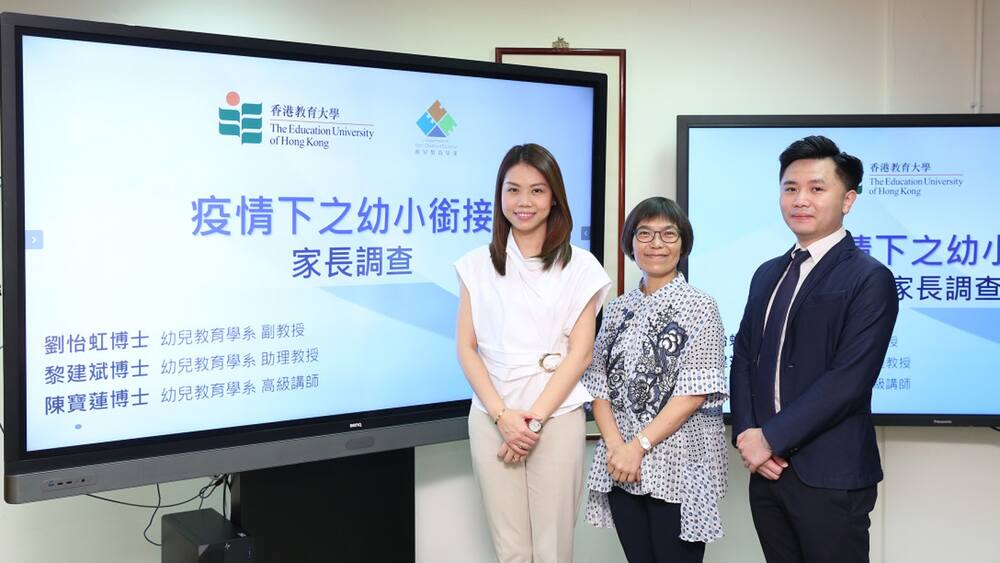 Over 90 percent of K3 parents feel pressure under the pandemic
More than 90 percent of parents of K3 students reported feeling stressed while raising their children, according to an Education University survey.
The university surveyed 825 K3 parents from May 13 to June 15 to understand the pressures they feel while raising their children under the pandemic and their preparation for primary schools.

They found that about 93 percent of parents reported feeling stressed while raising their children, and nearly 20 percent said they felt great pressure.

The main causes of stress included their children's learning progress (85 percent), behavioral problems (53 percent), and anxiety relating to the pandemic (51 percent).

Financial factors and lack of support were also stress factors for 38 percent of parents.

Nearly 54 percent of parents reported their children feeling anxious about being admitted to primary schools, and more than 35 percent reported that their children had symptoms of anxiety, such as excessive worry and agitation.

Eva Lay Yi-hung, the associate head of the department of early childhood education, said that there are changes in children's learning and social patterns when they are admitted to primary schools.

She urged schools to strengthen home-school cooperation and provide parental support. She also reminded parents to pay more attention to their children's social and emotional well-being rather than their academic performance, as well as to manage their expectations appropriately.

The team suggested that schools strengthen parent education and home-school cooperation, so as to enhance parents' assistance in helping their children adapt to elementary school life gradually in various areas, including self-care, learning, social and emotional development.

In addition, parents should pay more attention to their children's emotions and needs, and make use of parent-child time to go on outings and play games to help children adapt to their new school.