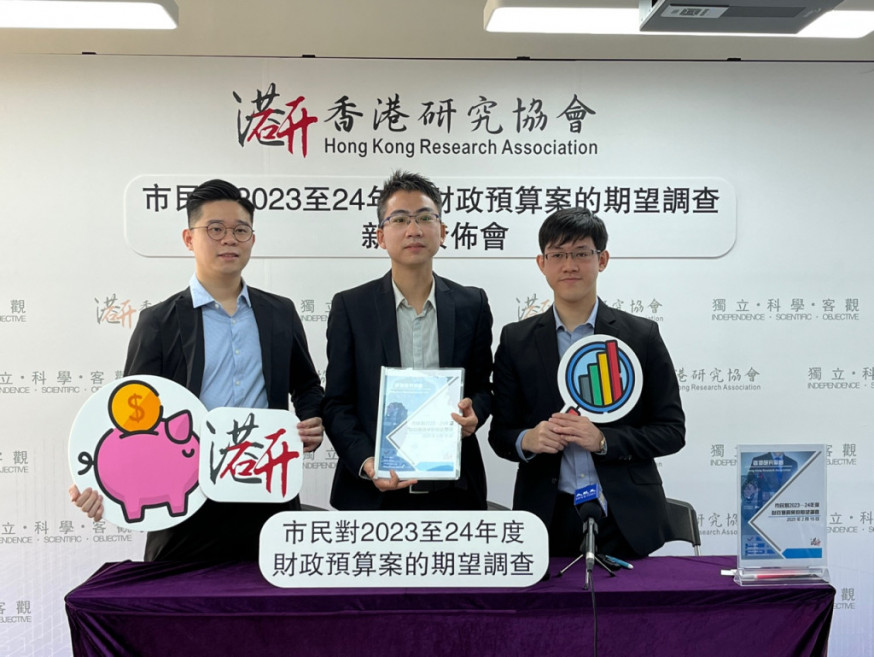 Over 80pc Hongkongers want tariff subsidies and consumption voucher in coming Budget
Over 80 percent of Hongkongers want the government to release another round of electronic consumption vouchers and subsidies for electric tariffs ahead of the Budget to be announced next Wednesday, a latest survey found.
The Hong Kong Research Association conducted the survey between Jan 26 and last Wednesday (Feb 8) as researchers interviewed 1,073 adult citizens on their expectations of this year's Budget on the phone.

If the Budget is to introduce one-off relief measures, 38 percent of respondents believe the total expenditure should be the same as last year, while around one-fifth want the number to be decreased. That means citizens are also more cautious about how the government spends money.

About 37 percent say they want an increase in the spending for relief measures.

Meanwhile, most respondents want the government to introduce subsidies for electric tariffs and electronic consumption vouchers, with the numbers standing at 80 and 85 percent, respectively.

Two-fifths of respondents want the amount of the vouchers to stay the same as last year's HK$10,000, but 20 percent call for a decrease.

The association believes there have been signs of economic revival already, the city is returning to normalcy, and the borders are reopening.

It also expects the demand for relief measures to drop with the upcoming Budget announcing more detailed policies targeting different sectors and industries.