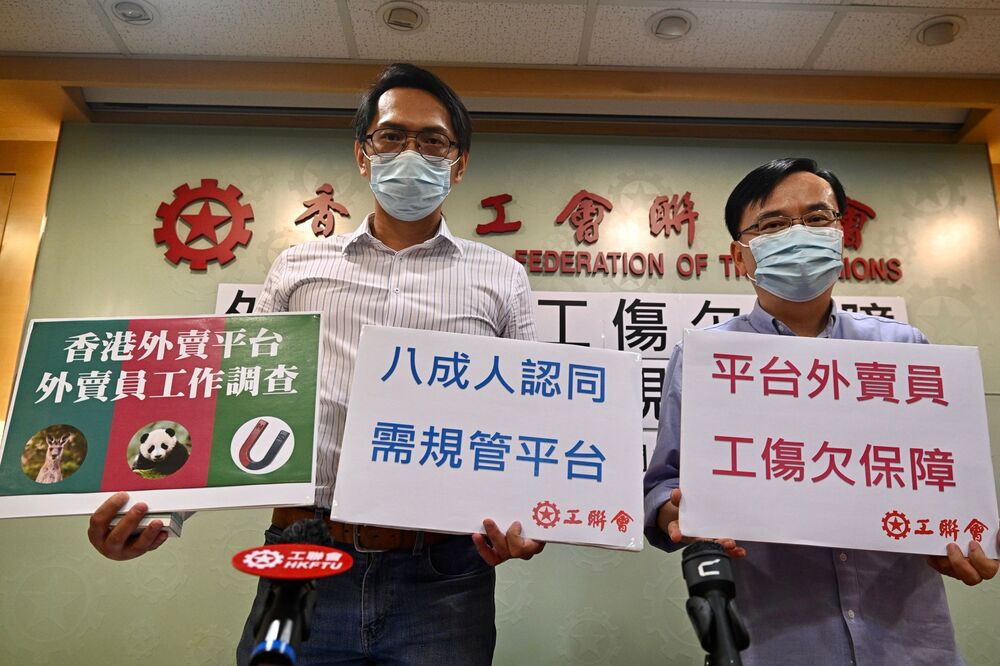 Over 80pc food delivery workers want more regulation over food delivery platforms, study shows
The Covid-19 pandemic has boosted the food delivery industry, resulting in an increase in the number of food delivery workers hired by these platforms to bring hot meals door to door. However, their inadequate remuneration has also come to light.
The Hong Kong Federation of Trade Unions conducted a study in July and August, interviewing 168 food delivery workers who work for the city's food delivery platforms.

The study shows that over 80 percent of them want the government to regulate the platforms, requiring the platforms to remunerate them at no less than the statutory minimum wage rate, along with providing protection for accidental injuries sustained during work.

Meanwhile, 80 percent of them want the platform to provide them with casualty insurance.

Among the 168 respondents, over half said they were not sure if the platforms provide casualty insurance. Twenty-two pointed out that they were previously injured while delivering food, but only two were compensated by the platforms.

The union suggested the government make reference to overseas countries and recognize the labor and employment relationship between delivery workers and food delivery platforms in order to ensure adequate protection and compensation.

The union also suggested authorities establish a licensing scheme for such gig work platforms in which short-term jobs are assigned via online platforms.