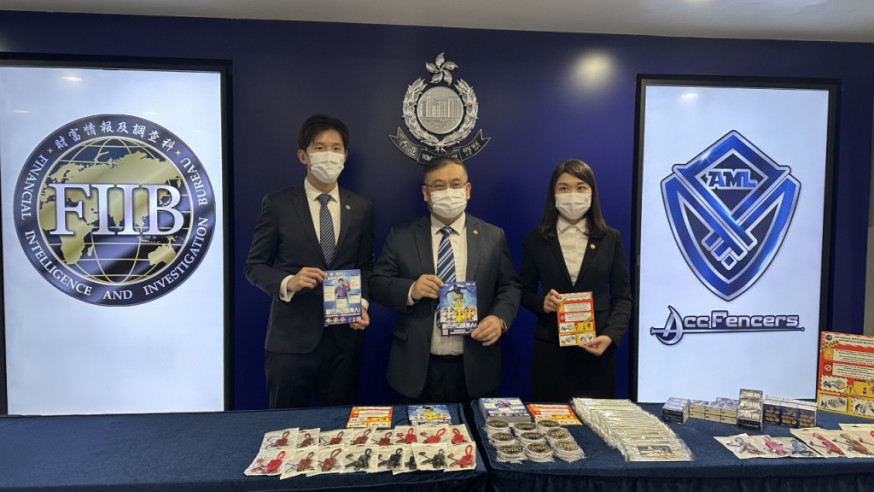 Over 600 arrested for laundering HK$7.8b in crime proceeds: police
A total of 633 people have been arrested over the past month for laundering over HK$7.8 billion in crime proceeds, police said on Friday.
Police raided 593 premises last month including private homes and commercial buildings as they made the arrests.

And the huge sum of crime proceeds was believed to be related to 1,043 local and overseas crimes such as online shopping scams, investment scams, drug trafficking activities and illegal gambling.

Some of the syndicates published posts on social media to lure citizens to sell their bank accounts for about HK$300 to HK$5,000, police noted.

The syndicates then transferred the money back and forth in between those stooge accounts to launder the money.

Police added the public may have some misunderstanding about the money laundering offense and stressed a person who rents or borrows his or her bank account also commits the offense.

Police then said they will strengthen education on different platforms to educate citizens not to rent, borrow or sell their bank accounts for monetary rewards.