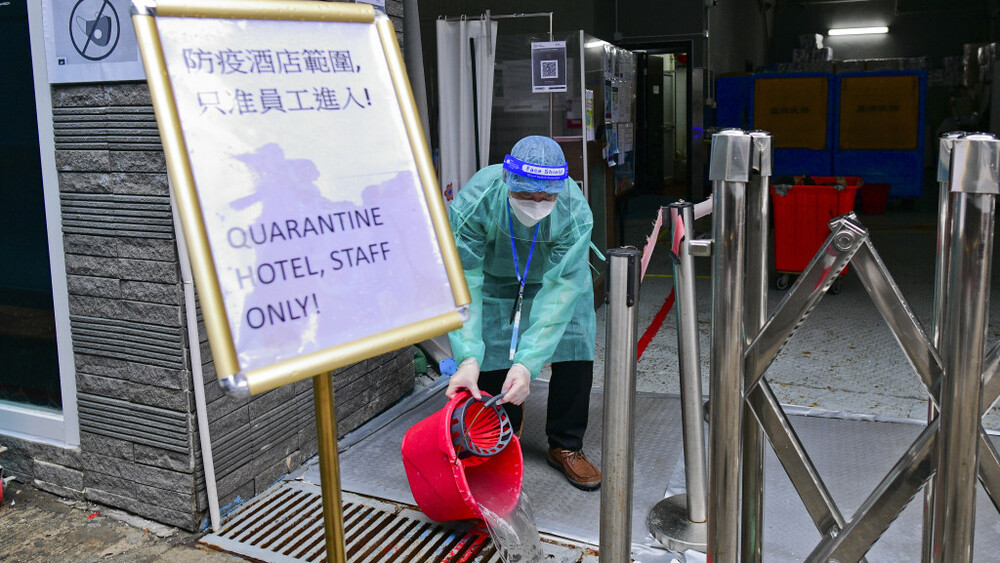 Over 4,000 more hotels rooms pull out of quarantine scheme amid low occupancy caused by entry policy
Some 4,200 hotel rooms are withdrawing from the government's designated hotel quarantine scheme, which sees lower income and occupancy under the current entry policy.
According to the list of designated quarantine hotels released by the Hospital Authority, only 59 of the 68 hotels initially released in June to be served inbound travelers were left. With the addition of one hotel that joined the scheme in early September, only 60 quarantine hotels are now in service.

"Nearly 4,200 rooms were unavailable for quarantine due to the withdrawal of hotels," confirmed the Hospital Authority, claiming the number of quarantine rooms is still enough since 225,000 rooms are left.

The '3+4' format for entry policies failed to drive the growth of quarantine hotels' revenue but reduced the period of arrivals to stay in rooms, claimed the industry, noting the total occupancy rate of the quarantine hotels was only 50 percent currently.

"The only solution is to cancel the hotel quarantine rather than issuing '0+7' or other formats," said Timothy Chui Ting-pong, executive director of the Hong Kong Tourism Association.

According to the Hospital Authority, only 61 were recorded as accepted to serve the arrivals of the 2,000 hotels that were invited by the government to join the new phase of the quarantine hotel scheme.