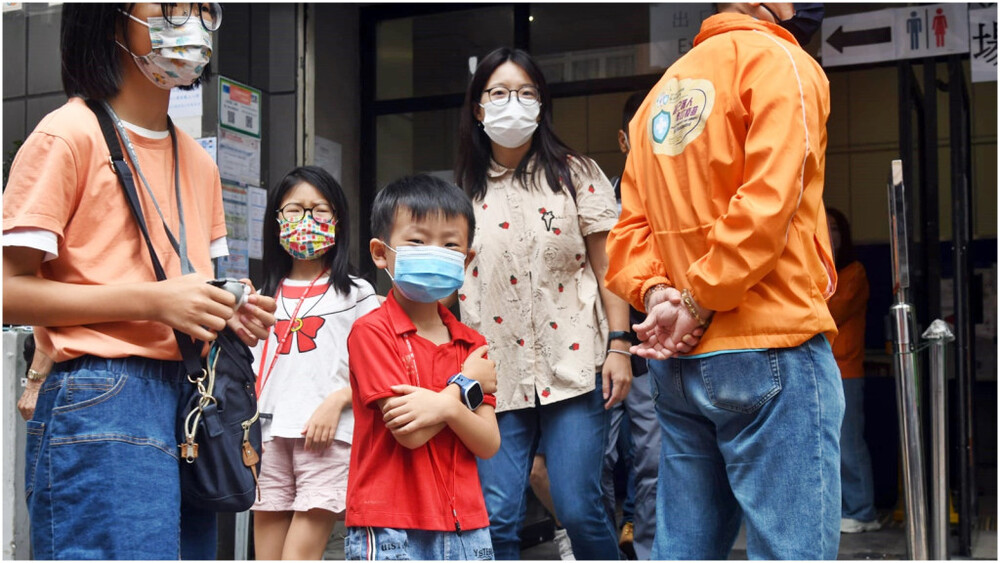 Over 300 foster children may go unhoused as potential homes decrease 20pc amid emigration boom
A new study shows that 314 children may not have foster homes to go to due to a nearly 20 percent decline in foster families.
Foster care services provide residential family care for children under 18 who have no parents to take care of them due to special circumstances.

However, Hong Kong Christian Service released the result of a survey conducted among 118 foster families gauging their opinions about foster care services between April to June this year, finding 18.4 percent of respondents claimed they would quit the service in three years.

Among them, 52 percent quit out of self-health problems, 44 percent claimed they were about to leave Hong Kong, and 36 percent felt pressure to take care of foster children, especially during the epidemic.

"This year witnessed more foster families leaving the services," said Kong Ka-wai, Chief Director of Foster Service of the Hong Kong Christian Service, noting at least six families she knew quit for emigration.

In addition, the survey found that 124 children this year had failed to find their foster families. Along with 190 children in the process of submitting their applications to find their foster families, a total of 314 children are awaiting care.

By contrast, only 29 families would be available per month to provide for the children, which means one in ten kids can successfully find their foster guard.