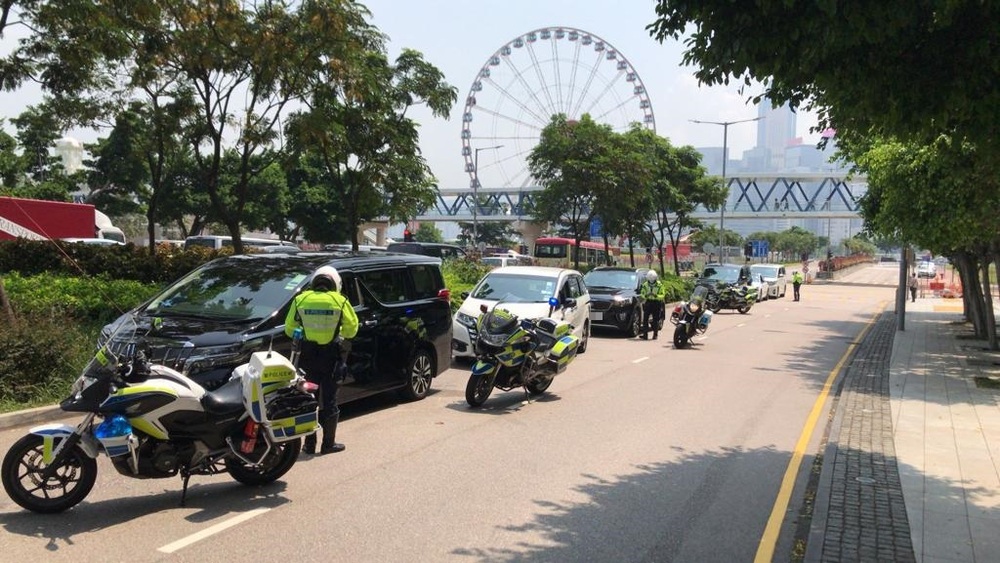 Over 3,000 tickets go to Hong Kong Island drivers
Hong Kong Island traffic police issued 3,421 fixed penalty tickets in an operation yesterday, towing away 10 vehicles.
Hong Kong Island Traffic Headquarters conducted the operation in several traffic black spots in the district.

The operation targeted double parking, dropping off goods or passengers in restricted areas, entering yellow boxes in violation of traffic rules and obstructing the pedestrian crossings.

The operation also saw 10 cars towed away, of which eight of them had obstructed traffic.

Officers also issued 46 summons to jaywalkers breaching road traffic regulations, with a majority of them said to have crossed the road during a red light, or within 15 meters of a pedestrian crossing but not using it.

Police warned that cars that obstruct traffic or endanger other road users would be subjected to repeated fines and prosecution. The force also reminded jaywalkers or those who commit other serious pedestrian offenses could see themselves issued court summons.